Highlights:
Flux in EV market in India, created a race for electric vehicle battery manufcaturers in India.
GOI, announced PLI scheme of 3 Trillion for the indegenious manufacture of EV components.
Exide and Amar Raja Batteries are Leading the Electric Vehicle battery manufacturers stocks in India.
Abide by the global commitments to reduce vehicular pollution during the COP26 summit in 2021, India is witnessing the largest transition in the mobility pattern. The nationwide transition to electric mobility led to the exponential growth of the Electric vehicles battery market in India.
Modern electric cars use rechargeable Lithium-Ion batteries, which indeed are in great demand now. As of now most of the batteries are imported from Japan and China, which resulted in the higher cost of electric cars compared to conventional fuel cars.
To tackle this issue, Rs 180 Billion was allotted under Production Linked Incentive (PLI) for the R&D and manufacture of at least 50 Gigawatts(GW) of Lithium-Ion batteries in the Indian Market. To take advantage of the subsidies, major battery and automobile giants have accelerated their R&D for EV battery development in India.
Just like the EV manufacturers, the battery manufacturers for EVs are also in tough competition today.  Here we will provide you the list of the top 10 battery manufacturers which are currently leading the EV battery market in India.
NOTE: All stock's price updated on 24/03/2022
Top Lithium-Ion Electric Vehicle battery manufacturers in India: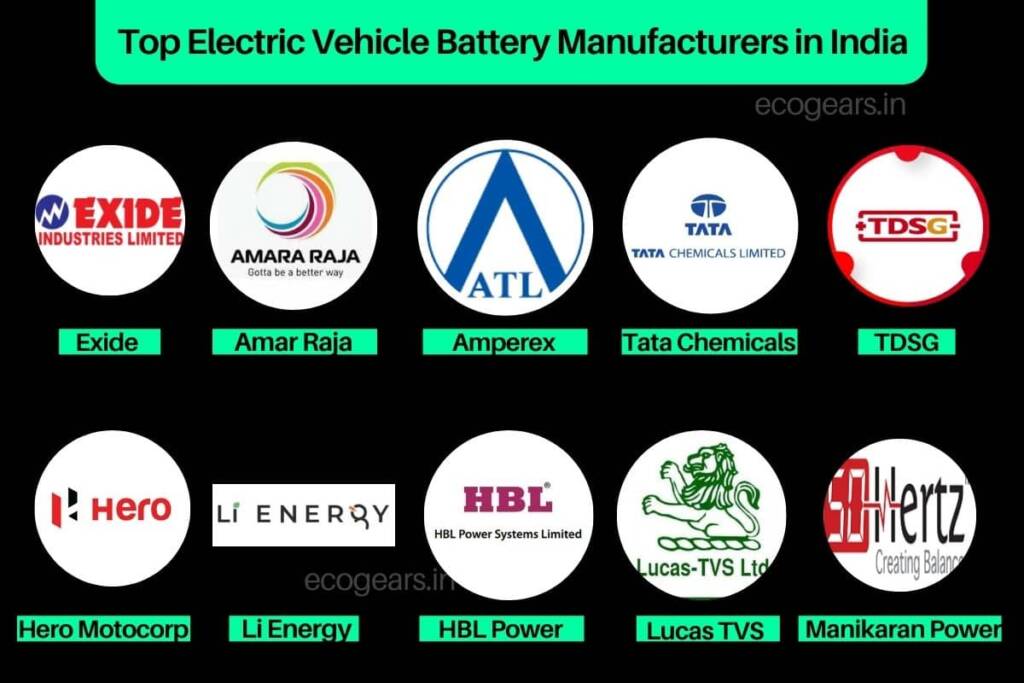 Exide Industries
Amar Raja Batteries
Amperex Technology Ltd.
Tata Chemicals
TDSG
Hero Motocorp
Li-S Energy
HBL
Lucas TVS
Manikaran Power Limited
Check out the full company portfolio of the top electric vehicle battery manufacturers in India below:
1. Exide Industries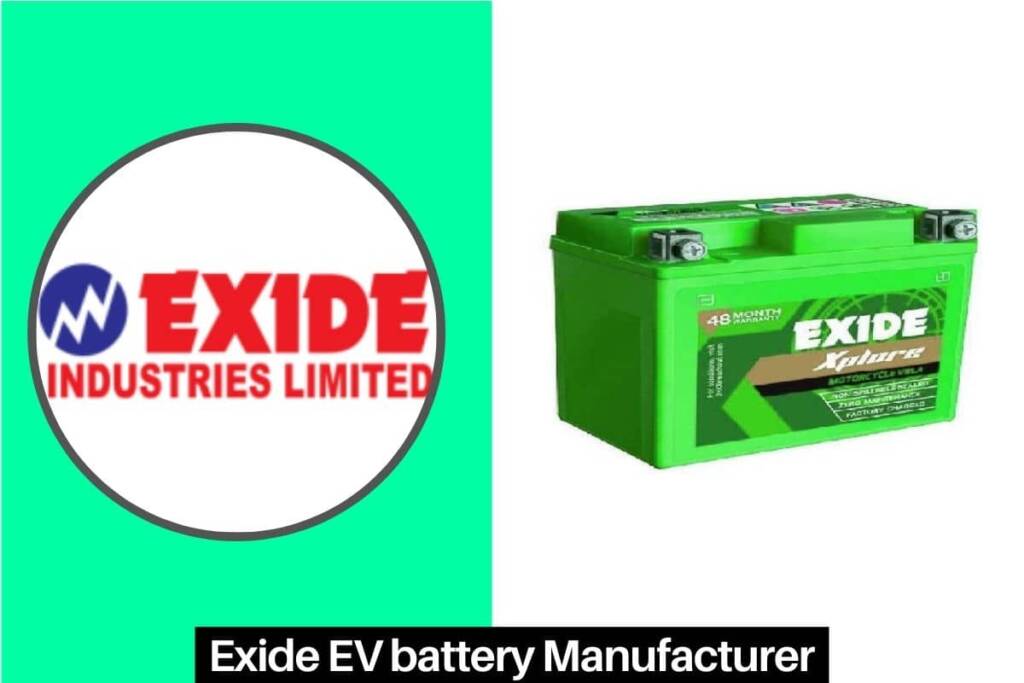 Exide Industries is the leading storage batteries manufacturer in India, which makes batteries for all categories such as automotive, industrial, and submarines.
Exide recently signed an MoU with Leclanche to build Li-ion batteries for the Indian EV market. Exide is planning to launch its Lithium-ion battery plant in Gujarat by the end of FY 2022.
Exide EPIQ, MATRIX, MILEAGE, EEGY are some of the important batteries used in electric vehicles such as electric cars and SUVs. Currently, the stock price of Exide industries is at INR 162.70 and the share of the company is up by 9.4% in the last year.
Exide Industries Portfolio
2. Amar Raja Batteries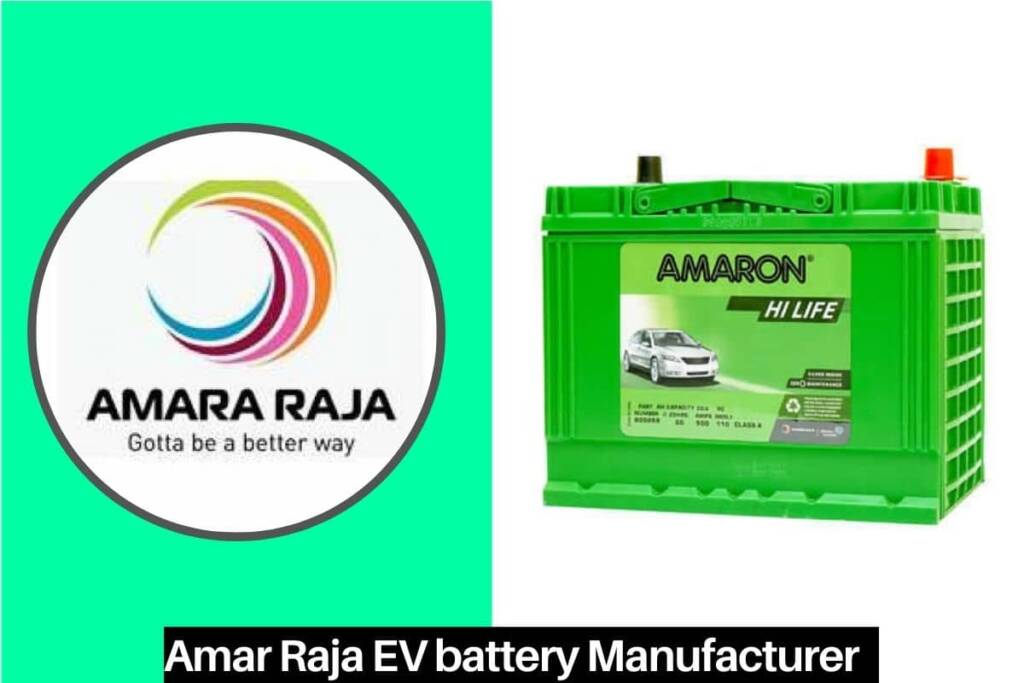 Founded by Dr. Ramchandra N Galla, Amara Raja is a Tirupathy based Indian company which well known for its Amaron Automobile Battery brand.
Being one of the top automotive batteries manufacturers in India, Amara Raja Batteries recently developed a technological hub to manufacture 10-12 GW Li-ion EV batteries in Andhra Pradesh. Ford India, Mahindra & Mahindra Ashok Leyland, etc are a few companies that are tied up with Amara Raja Batteries.
With a net profit margin of 6.6%, the company doubled its net profit to Rs 1.2 billion during 2021. With the growing demand for electric vehicle batteries, Amara Raja Battery stocks are currently at INR 618.50 as of December 2021.
Amar Raja Batteries Portfolio
3. Amperex Technology Ltd.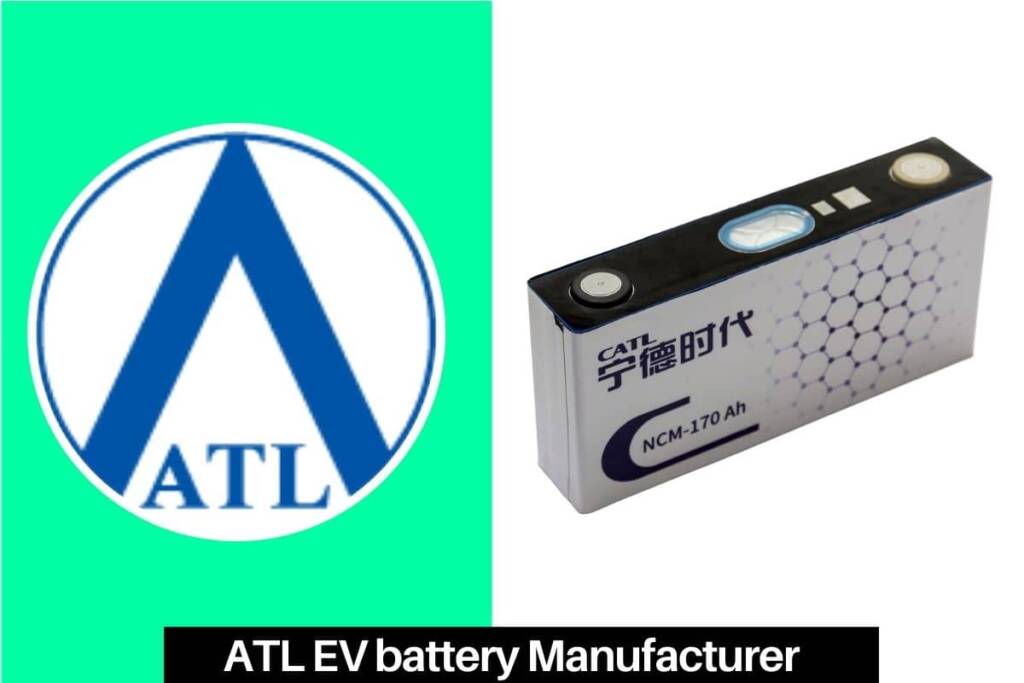 Being the top Lithium-ion battery manufacturer in the world, the Hong Kong-based firm Amperex Technology Ltd is renowned for its highly advanced technology in terms of manufacturing Lithium-Ion cells across the world. In India, the company is operating from the state of Haryana.
Hyundai, Honda, Toyota, etc are some of the major companies which are collaboratively working with ATL.
Amperex Technology Limited Portfolio
4. Tata Chemicals Limited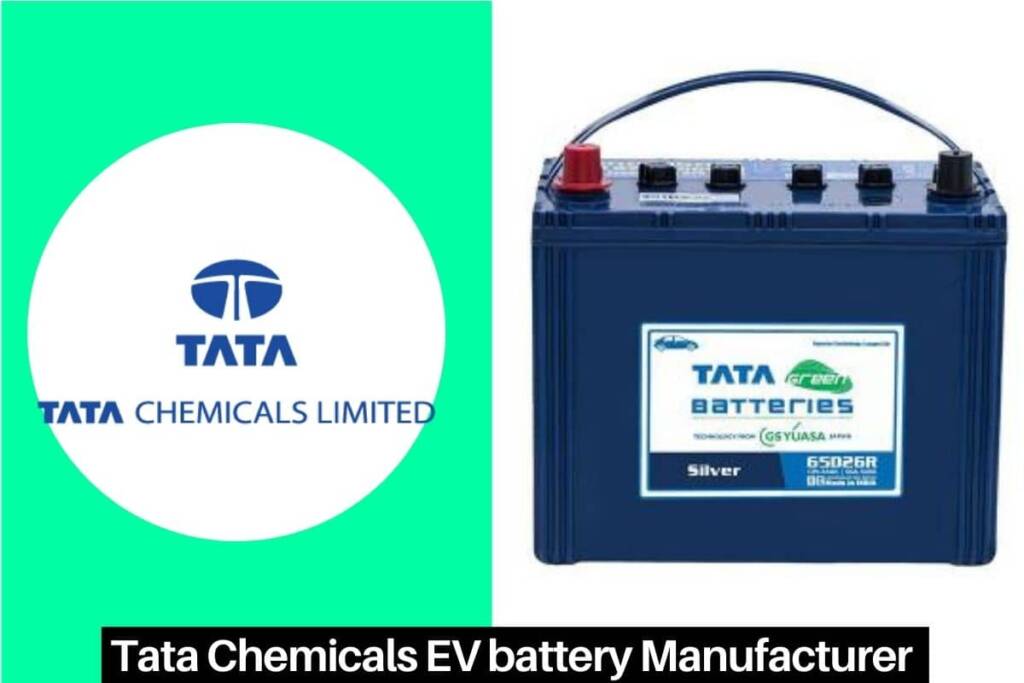 Being the third rank holder in Responsible Business Ranking 2020, Tata Chemicals today has 13 manufacturing plants across the world.
After signing an MoU with the Indian Space Research Organisation (ISRO) for the transfer of ISRO's lithium-ion cell technology, the company decided to build a manufacturing facility in Gujarat.
If everything goes according to the plan then it is likely that the company will even export the cells outside India.
The company stocks are up by 100% with a net profit of Rs 3.4 Billion in FY 2021. Currently, the stocks price of Tata chemicals is at INR 879.05
Tata Chemicals Limited Portfolio
5. TDSG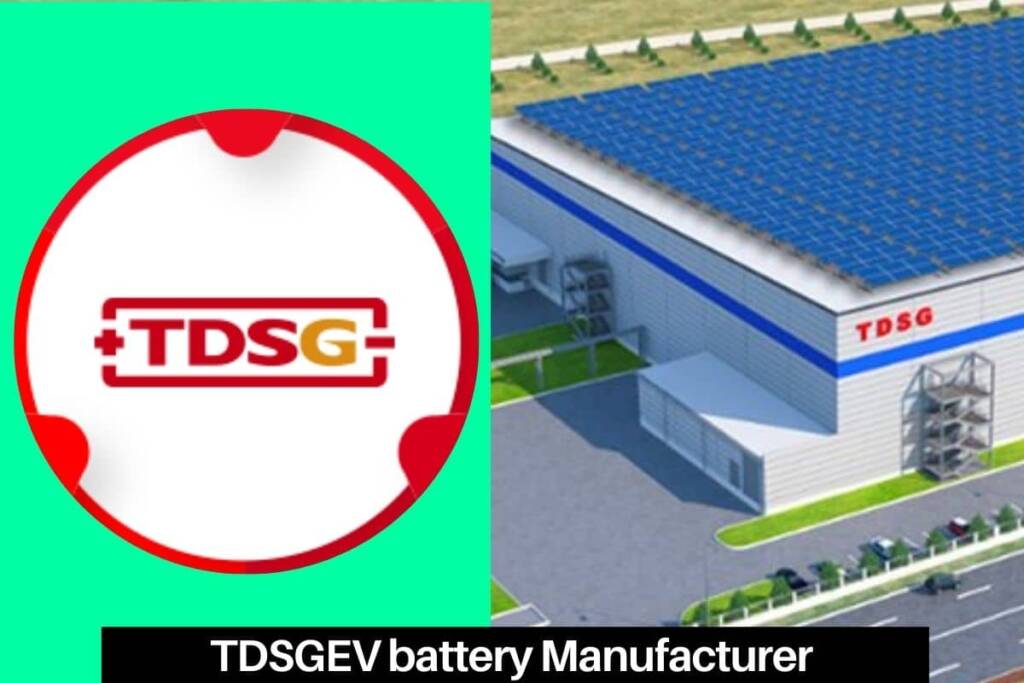 Located in Maruti Suzuki Supplier Park in Ahmedabad, TDSG is renowned for being India's first Lithium-ion battery manufacturing company.
It is a joint venture between TOSHIBA Corporation, DENSO Corporation, and Suzuki Motor Corporation to manufacture Lithium-ion batteries for Electric Vehicles. A total of $180 Million has been invested in the project.
6. Hero Motocorp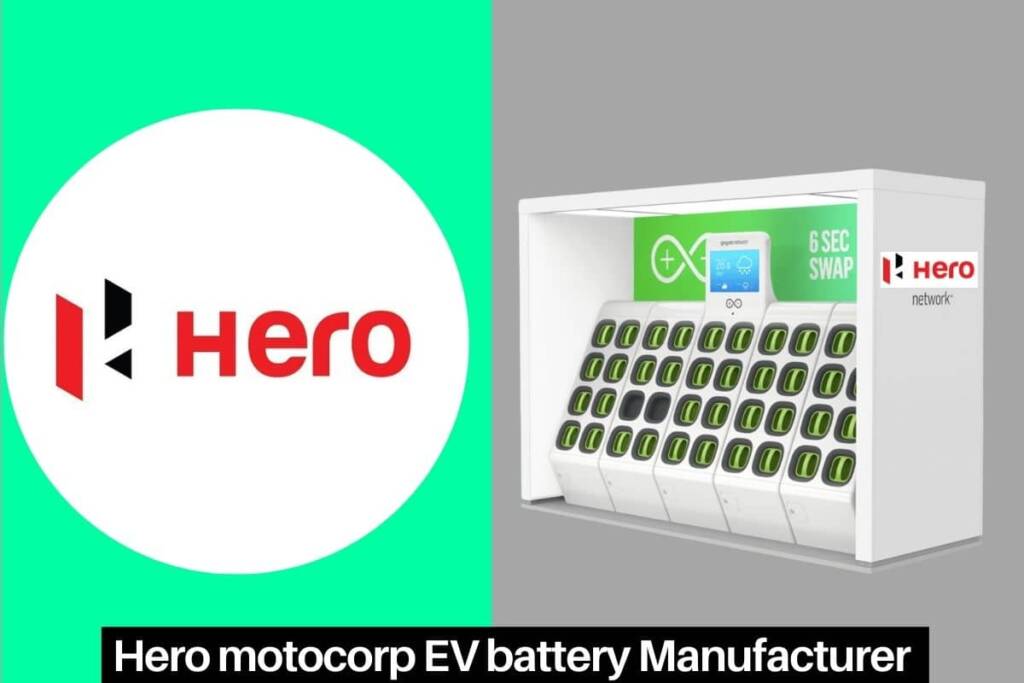 Being the largest two-wheeler company in the country, Hero Motocorp has extended its branch in the electric vehicle and EV battery domain.
The company now has decided to go beyond the two-wheeler electric vehicles and started manufacturing electric vehicle batteries by partnering with Ather Energy in a manufacturing plant in Hosur, Tamil Nadu. Hero Motocorp is reportedly has a 34.6% stake in EV startup Ather Energy.
The company is planning to produce more than 1 lakh EV battery packs annually. Currently, the stock price of Hero Motocorp is at INR 2453.80
7. Li Energy Private Ltd.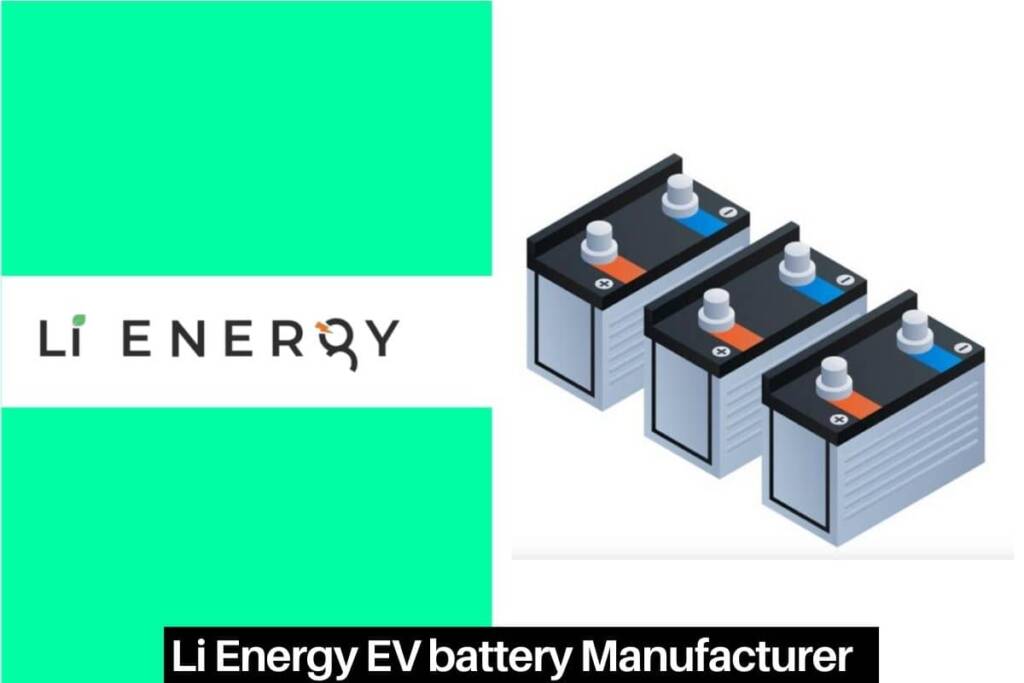 With a joint venture between PPK Group Limited, BNNT Technology Limited, and Deakin University, LI-S Energy was created in 2019 in Tamil Nadu. Li-Energy is known to produce technologically advanced batteries for Electric vehicles based on more advanced battery technology.
With a production capacity of 1.2 GW batteries per year, Li-Energy is the largest Lithium-Ion battery manufacturer in India.
With the guidance of Dr. Gopu Kumar, the former head of Lithium-Ion Battery Research appointed by CSIR, the company is set to develop an SEZ and Lithium-Ion cell to establish a sustainable future in EV and renewable energy.
8. HBL Power Systems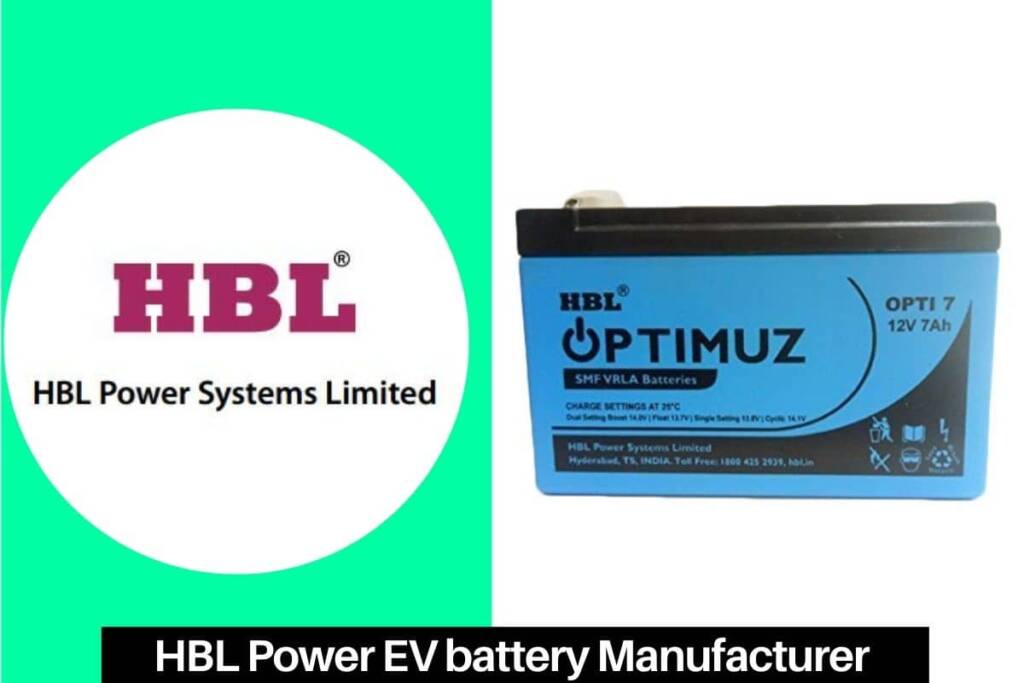 Located in Hyderabad, the Hyderabad Batteries Limited (HBL) is an Indian battery manufacturer company that merged with Sab Nife Power System to form HBL NIFE Power Systems Limited.
Known for its affordability and environment-friendly nature, the company also claims that the batteries produced by them are long-lasting as compared to other companies, and are dependable and safe.
According to reports, HBL power is the second-largest manufacturer of nickel-Cadmium batteries in the world and the only company in India to use advanced Lithium-Ion battery technology.
Currently, the stock price of HBL is INR 56.10
HBL Power Systems Portfolio
9. Lucas TVS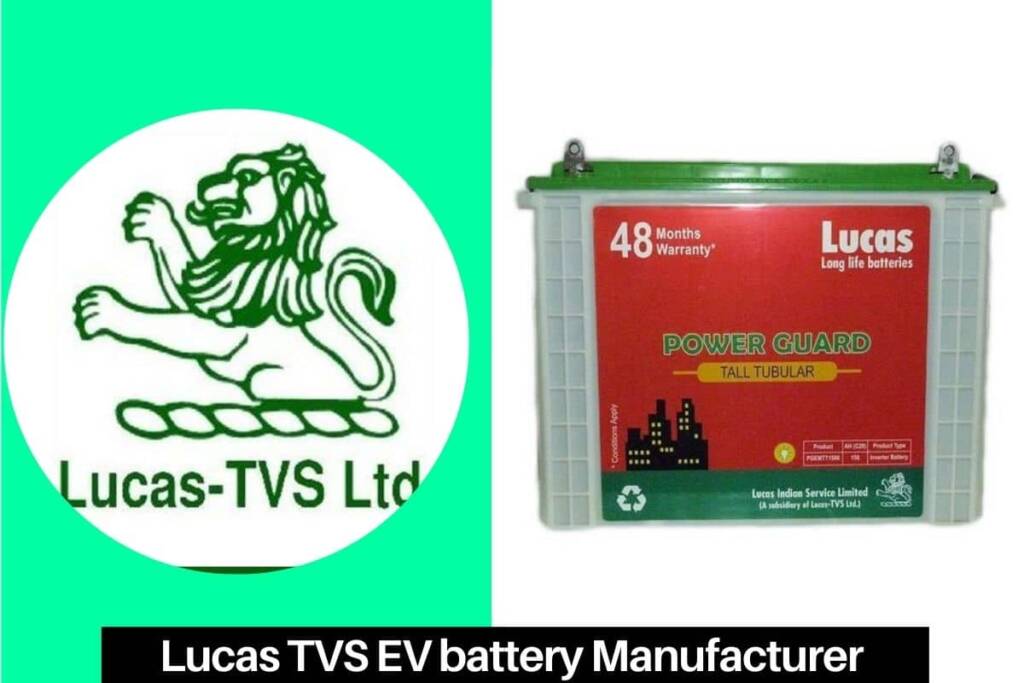 After tieing up with US-based company 24M Technologies, Lucas TVS is set up to build a Rs 2500 crore factory in Chennai. The company has claimed to be the first to produce semi-solid Lithium-ion batteries in India. The plant is expected to begin commercial production of EV batteries in the second half of 2023.
To satisfy customers' needs in electric vehicles, the company is set to use different types of chemicals to make batteries with high energy density.
10. Manikaran Power Limited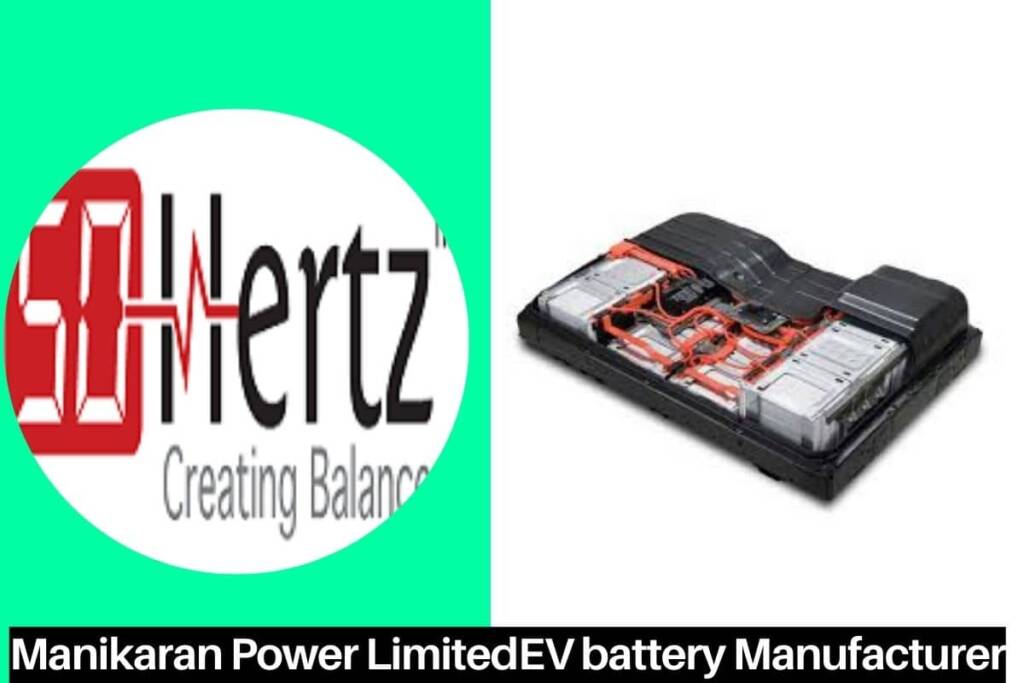 Considered as one of the largest power trading and renewable energy company in India, Manikaran Power Limited is now setting up India's first Lithium refinery. Likely to be starting by 2024, to set up this refinery the company has invested an amount of $300 million.
According to its official website, the company states that high-quality spodumene concentrate will be sourced across the world and locally sourced reagents would be used to produce battery-grade lithium hydroxide in India.
Manikaran Power Limited Portfolio
Apart from the top Lithium-Ion electric vehicle battery manufacturers in India listed above, there is a recent trend in the EV battery industry in India: ISRO's Lithium-Ion battery technology.
READ MORE: Top electric vehicle companies in India.
Best Electric Vehicle Stocks in India to invest right now.
ISRO's Lithium-Ion Cell Technology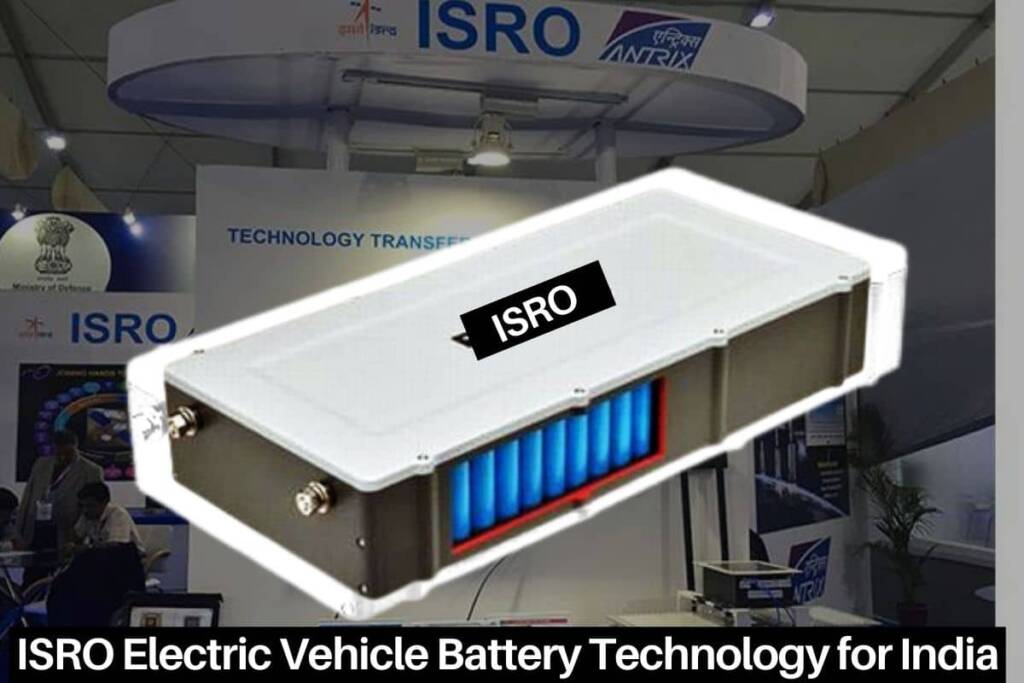 At a fee of Rs 1 Crore, ISRO's Vikram Sarabhai Space Center has decided to transfer its in-house Lithium-Ion technology to 10 component Indian industries and start-ups. According to ISRO's official website, the selected firms are- Amara Raja Batteries, Bharat Electronics Limited, Carborundum Universal Limited, Exicom Tele-Systems Limited, GOCL Corporation Limited, National Aluminium Co Limited, Sukhbir Agro Energy Limited, Tata Chemicals Limited, and Thermax Limited.
Talking about this initiative the ISRO has said, "This initiative is expected to enable Zero Emission Policy of India and accelerate the development of indigenous electric vehicle industry."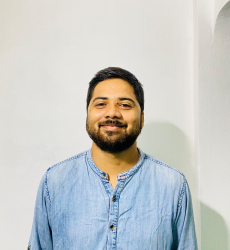 Latest posts by Himalaya Dhungel
(see all)