Ecogears is an independent and unbiased encyclopedia on electric vehicles in India.
Ecogears Mission
Ecogears brings forward to you the latest news and information from the Indian electric vehicle sector along with an unbiased review of all the available electric vehicles in India to help you choose the right Electric Vehicle.
What is Ecogears?
Ecogears is India's leading electric vehicle website that helps users buy the right electric cars, electric scooters, and electric bikes. Ecogears website contains detailed information about all the electric vehicles available in India with content such as EV reviews, electric car prices, and comparisons, along with images and videos of all the electric car models from different EV companies in India.
Ecogears delivers the latest news and information from the Indian electric vehicle industry with a hundred percent proofreading and accuracy. Ecogears covers various EV shows and exhibitions to bring forward the latest technologies and advancements in the Indian EV sector. Ecogears is consistently at the top of the EV Media Leaderboard and is cited by famous publications in India like the Times of India, Your Story, NDTV India, Republic Bharat, Cars24, and many more.
Ecogears plays a major role in the development of EV Charging Station Infrastructure in India by offering detailed insights and guides for setting up electric vehicle charging stations in India. Ecogears is the first website in India to publish an article on EV charging infrastructure way back in 2015, under the title "How to set up EV Charging Station in India"
Besides EV news and information, Ecogears offers several other features for EV enthusiasts and EV owners in India. These include Ecomap – An EV Charging Station locator map to find all the nearby electric vehicle charging stations using current geo-coordinates, Ecopass – an EV Charging card for EV owners to simplify the electric vehicle charging process. Using the EV charging card one can simply tap the EV charger to start/pay/stop charging. It also hosts the "ecopod EV podcast" a talk show discussing the current scenario of electric vehicles in India with various professionals from the EV domain.
Ecogears introduced a new EV charging segment called "Ecochargers" for the installation of EV charging stations in India. Ecogears assists customers willing to set up EV Charging stations by providing complete charging solutions under one roof.
History of Ecogears
Ecogears was born in 2017 when Karnataka became the first Indian state to launch an EV policy after the announcement of the Indian government to become carbon neutral nation by 2030. The ecogears blog stood at the forefront of the EV revolution in India, making people aware of the financial benefits of switching to electric vehicles and their positive impact on the environment.
Ecogears became a full-fledged electric vehicle website in 2019 after being recognized by the Ministry of Heavy Industries as "EV Media", becoming the only source of reliable and accurate information on electric vehicle policies, subsidies, and setting up EV charging stations. We added contact forms for people to connect with us and assisted them to install the initial EV charging stations in India across different Indian States. By mid-2022, we assisted and installed more than 134 AC and DC EV charging stations in India.
A dedicated segment for EV charging Ecocharger.in was introduced in 2022 as a sub-brand of Ecogears. We developed several revolutionary technologies and a complete financial projection for the EV charging business in India. Both Ecogears and Ecochargers are owned by Abhishek Gautam through the Ecogears EV Ecosystems company.
Head of Content
The head of Content at Ecogears gathers information on the latest happening in the EV space and creates a content draft.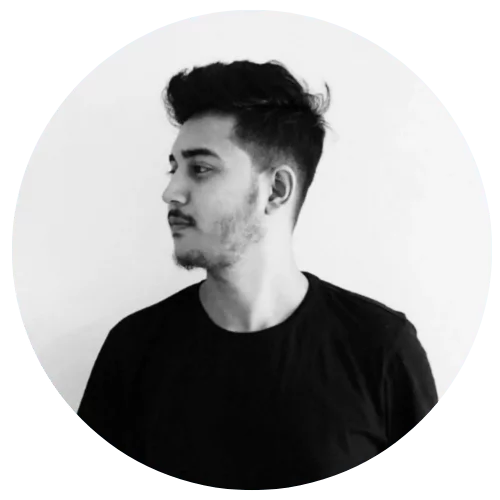 Abhishek Gautam

Founder, Editor-in-Chief
Abhishek Gautam is the Editor-in-Chief and founder of Ecogears EV Ecosystems. He holds two diplomas in Electric Vehicle Design and EV Charging Technology from the renowned Energy Institute of India, along with a bachelor's degree in Biotechnology and a MBA in Strategic Management. Abhishek Gautam has made a name in the Indian EV space by making people aware of the EV revolution in the country, including being the first journalist to write about the complete installation guide and financial projection of the EV charging station business in India back in 2017. He published his first research article on bi-directional EV Charging for India at Kalyani University in 2019. He mainly covers Electric Vehicle Reviews, EV Charging technology, Latest EV technologies and Tesla Accessories.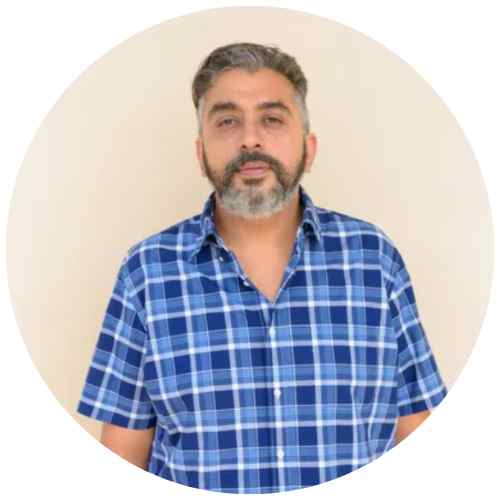 Mahesh Tyagi

Chief Content Strategist [BLR Team]
Mahesh Tyagi is the chief content strategist and analyst at Ecogears EV Ecosystems. He holds a master's degree in journalism and specializes in the automotive media sector. Having an experience of 28 years in automobile journalism, Mahesh Tyagi joined ecogears in 2019 because of his deep expertise in the electric vehicle domain. He is one of the committee members aiding the formulation of the Delhi EV Policy and EV battery recycling policy. He mainly covers government initiatives, EV business opportunities, EV Exhibitions, EV Comparisons, and many more.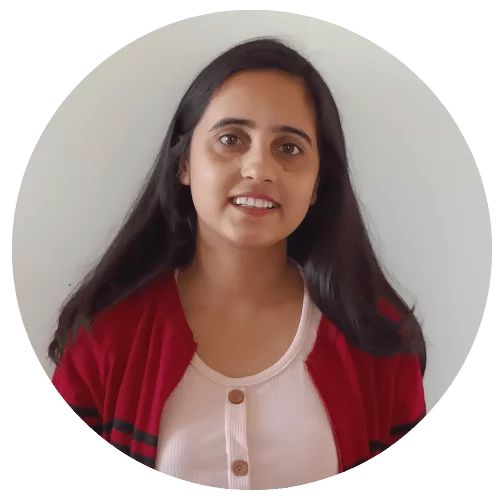 Sima Sharma

EV Content Strategist
Sima Sharma is the Content Strategist and one of the founder writers at Ecogears. She holds a master's degree in Computer Application and a diploma in Electric Vehicle Systems and green mobility. She is the first Indian journalist to write a comprehensive article on state-wise EV subsidies in a single article, while closely tracking changes in EV policies of different states. While doing her diploma in EV systems she worked closely with the Ministry of Heavy Industries to influence the formulation of new highway EV policy because of her expertise in the domain. She mainly covers the latest EV news, policies, subsidies, Electric Scooter Reviews, and many more.
Researchers
The researchers at Ecogears are tasked with gathering in-depth information on the provided content draft before forwarding it to the Content writers.
Sheila Rozario

Content Research Head
Sheila Rozario is the chief content curator and analyst at Ecogears. She holds a degree in journalism from Bangalore University along with a diploma in content management. She has an experience of 8 years as a mobility expert working closely with the EV sector. Sheila Rozario has a keen interest in electric cars and the overall EV ecosystem. Having a deep knowledge and network in the automobile content domain, Rozario gathers in-depth information on the latest EV happenings in India.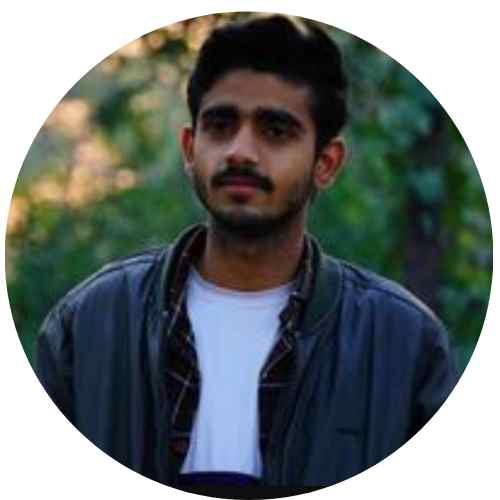 Sourabh Dev Roy

Content Research
Sourabh Dev Roy is the assistant content researcher and analyst at Ecogears. Sourabh Dev Roy holds an M.Tech in Automobile Engineering, along with a diploma in advanced electric vehicle technology. Sourabh Dev Roy joined Ecogears 3 years back right out of college because of his interest and expertise in the domain. His deep knowledge of sustainable mobility vehicles is reflected in his accurate and up-to-date content on any topic related to electric vehicles. He reviews and writes about all electric vehicles, the latest EV technologies, New EV launches, EV hardware-software, and many more.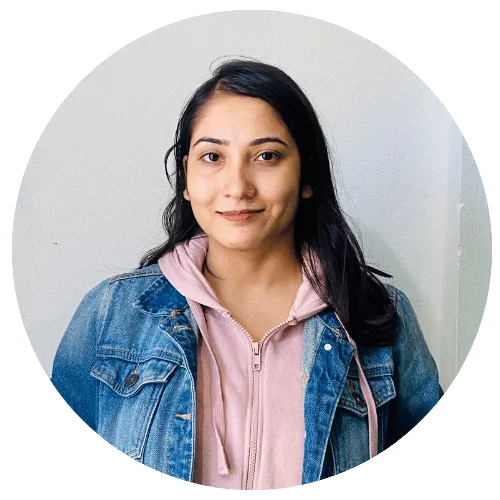 Mamta Upadhyay

Content Researcher
Mamta Upadhyay is the content researcher and writer at ecogears. She holds a master's degree in Computer Applications with a specialization in Electric Vehicle Dynamics. She started her career as a content writer for ecogears and eventually upgraded to become a Content Researcher with a deep understanding of the sector. She mainly covers electric vehicle reviews, analysis, policies, the latest tech, and green energy solutions.
Content Writers
Content writers create full-form articles from the researched and proofread content drafts with proper grammar, and wording.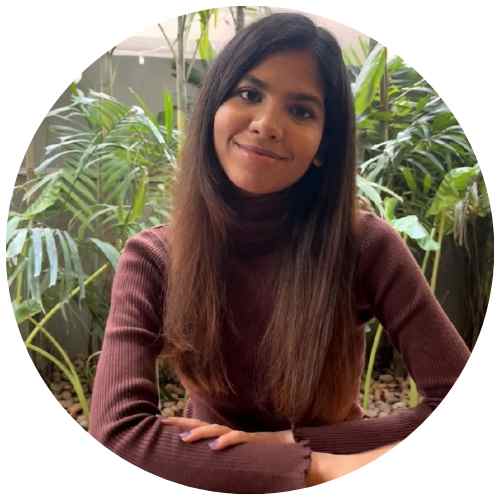 Smita Maurya

Content Writing Head
Smita Maurya is the head of Content writing at ecogears. She holds a master's degree in English literature from Jharkhand University with a specialization in website content writing. She worked with several print media publication houses in India and abroad. During this time, Maurya wrote for several automotive websites about various happenings in the electric vehicle sector of India. She mainly covers EV Policies, Electric Scooters, and sustainable energy solutions.
Dinesh Chauhan

Content Writer
Dinesh Chauhan has been a content writer at ecogears since 2019. He completed his M. Tech in Mechanical Engineering from the National Institute of Technology, Silchar along with a diploma in EV systems design. He is passionate about making people aware of the EV revolution in India and bridging the gap between EV manufacturers and potential buyers. He has an experience of 5 years in the EV domain after writing for several publications. He mainly covers the latest news and information on electric cars and electric bikes.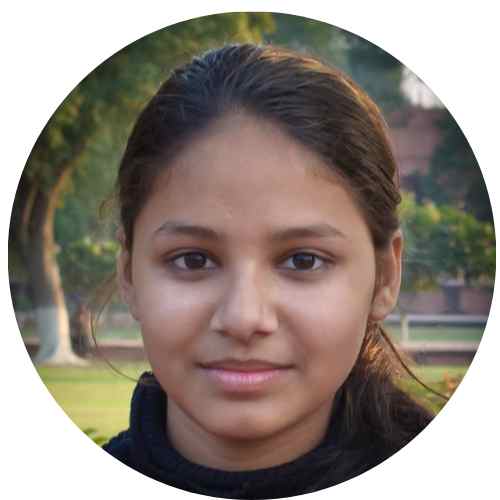 Priya Devi

Content Writer
Priya Devi earned her degree in copywriting from Kerala University and started working as a freelance writer for several tech websites in India. During her freelance journey, she wrote for several automotive giants like Mahindra, Tata, and Kia and gained significant knowledge about the biggest change in the mobility pattern of India to Electric Vehicles. She fully utilized her deep industry knowledge by joining ecogears and creating content on topics that were never discussed before. She covers EV Startups, EV financing, government Updates, and many more.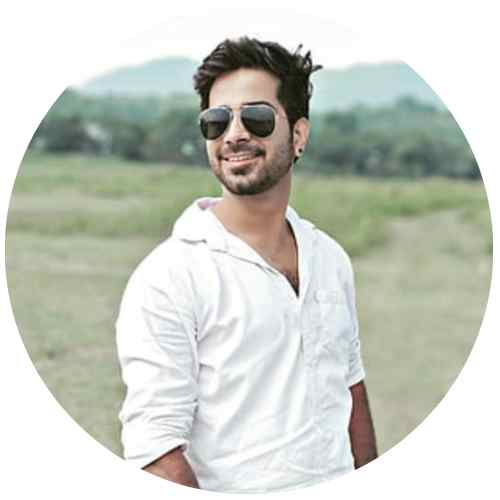 Bikash Singh

Content Writer
Bikash Singh's interest in Science and sustainable energy solutions made him an expert in the green energy domain. He earned his diploma in sustainable energy solutions from the IIT summer camp along with a bachelor's degree in Geology from Bangalore University. He spent several years as an intern in various green energy firms before engaging in various green energy-related communications, publishing, and outreach. Currently, he is working on verifying all EV charging stations in India and updating them in the Ecomaps portal. He mainly covers EV batteries, EV Charging Stations, and related technology.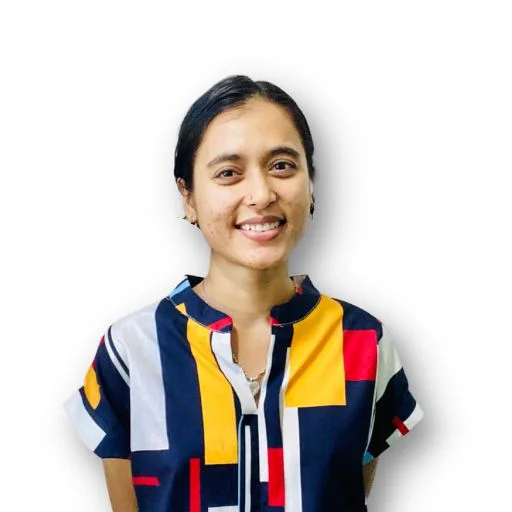 Timpy Chetry

Content Writer
Timpy Chetry is a budding content writer at ecogears. She is currently pursuing her masters from Sikkim University. Having a deep interest in the latest technology, Timpy joined ecogears to understand EV technology better and write about her latest findings to aware a novice on the benefits of electric vehicles in India.
Other Writers:
Mohit Duggal: EV Exhibitions
Swati Das: EV News India
Vinod Chaurasia: EV Policies
Moti Singh: Electric Vehicles India
Other Guest writers
Advisors
Advisors at ecogears are visionaries with years of experience in the electric vehicle industry who go through our articles for a final check as well as advise on new content ideas.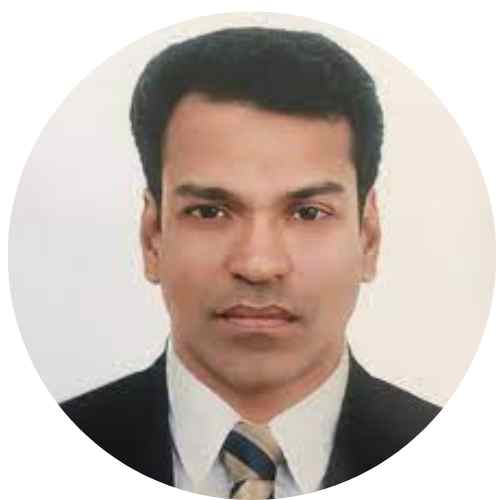 Vijeesh Vasu

EV topical expert, Advisor
Vijessh Vasu completed his MBA from Leads Business School in UK along with a B.Tech degree in electrical engineering from Kerala University. He is the managing director of EV Charging Innovations Private Limited and a founding member of E4EV EV Charging Solutions. Vasu has been an avid visionary and advisor for ecogears since 2019, guiding various aspects of the business with his expertise. He formulated India's first financial projection for the EV charging business along with his team of CAs.
Developers
Developers at Ecogears are involved in the R&D of new technologies for the electric vehicles sector as well as maintaining the website and mobile application.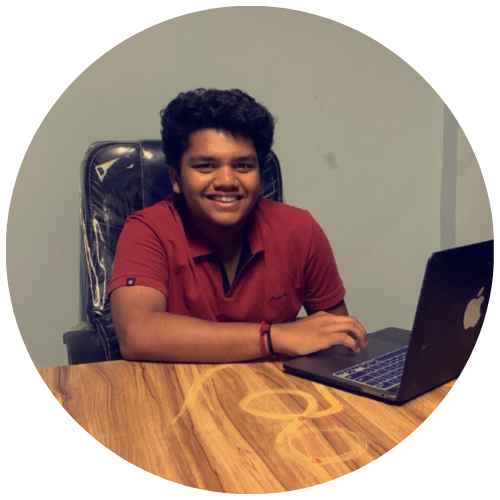 Lallu Vemula

React JS Developer, Ecomaps tech lead
Lallu Vemula is the react JS tech lead at ecogears, and is currently working to develop India's largest EV charging station database. He has industry experience of 4 years in creating mobile and web applications related to electric vehicles and more. Lallu holds a deep knowledge of geocoding and working with navigational applications. He built the ecogears mobile application and ecomaps web application with a team of graphic designers and machine learning experts.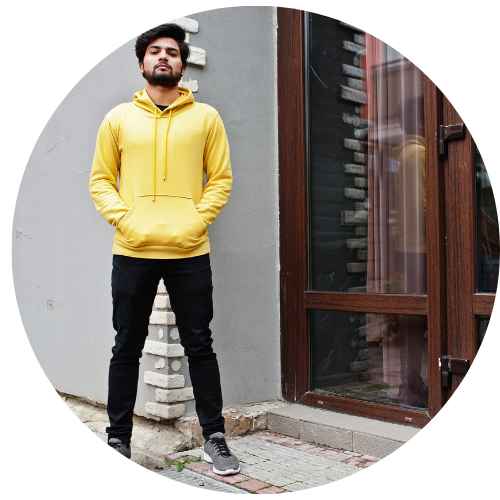 Deepak Sharma

Lead Web Developer, Graphic designer
Deepak Sharma is the lead web developer and graphics designer at Ecogears. He holds a masters degree in Computer Applications from Sharda Univerity and several diplomas in machine learning and AI. Deepak has 7 years of experience in ensuring that websites run smoothly, while regularly updating the UI and UX. Deepak started his career as an AWS developer at Amazon and joined us back in 2020 as a chief web developer.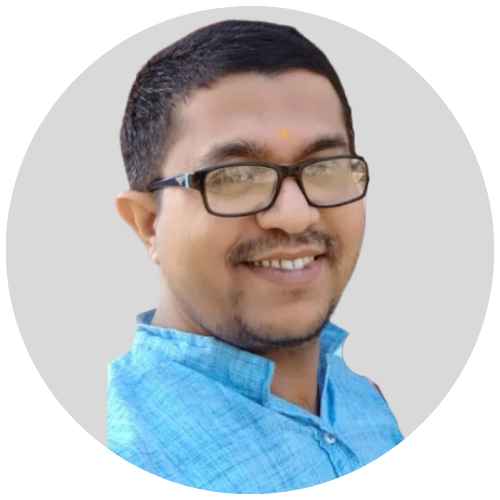 Kumar Sharma

Technical Advisor
Kumar Sharma is the technical advisor and among the founding visionary at ecogears. He holds a Ph.D. in Computer Applications from Kalyani University and more than 10 years of experience in the industry. He is the technical lead of several brands in the United States and India. He is one of the initial visionaries at ecogears, guiding and brainstorming ideas for the Indian EV sector.
Why Trust Us?
When it comes to Electric Vehicles, trust and accuracy of information are important. There are too many terminologies and technologies in electric vehicles which are quite new to India.
The content we publish is rigorously crosschecked and verified, and not just pasted from some random article available on the internet. Rather we create content based on the queries of our readers and required for understanding the electric vehicle industry.
We are able to do so because none of our team members are associated with any company related to electric vehicles. We conduct group meeting sessions regularly with our topical experts and notable personalities before publishing anything online.
Unbiased EV Reviews
Ecogears does not post any paid reviews of electric cars, scooters, or bikes. Reviews and comparisons are completely based on our opinions and experience by testing the vehicles. We review the hardware and performance of electric vehicles which we find interesting or on demand of our readers. We always welcome companies to send their products to us for in-house testing and offer an unbiased review to our readers.
Independent Media
We are a 100% independent media house and not funded by any means by other organizations. Nobody at ecogears has any profitable interest, affiliations, or relationship with EV manufacturers or related companies. Our reviews and news are completely generated by our own staff and based on the input provided by our own testing and research team.
Transparent and Referenced
Anything we publish here is cross-checked many times by our team of experts and professors from various engineering colleges. We forward the draft copy to researchers associated with EV technology for their feedback and authenticity before publishing it online.
Google Ads and Affiliate Links
Ecogears website uses standard Adsense ads before and in between articles and news to earn revenue. Kindly reach out to us at [email protected] for any further queries.
We review and provide information on the latest electric car accessories to help you choose a better product through our EV accessories blog series. Ecogears adds affiliate links to these products as a revenue-generating method. You support ecogears by buying products through our links.
Ecogears is a participant in the Amazon Associates program, an affiliate program for websites to earn advertising fees by linking to amazon.com.
You will not be charged anything extra by buying through our affiliate links.
---
Know more about our editorial policy to understand how we create content and fix errors.
Read about our Privacy Policy here to understand how we manage your data.
Connect with us by heading over to our Contact Us Page.