The American multinational delivery courier company, FedEx has started electric vehicle trials in India with its aim to achieve carbon-neutral operations by 2040 by electrifying all the pick-up and delivery vehicles.
Highlights:
FedEx Express announced the start of electric vehicle trials in India for its delivery operations.
FedEx EV Trails will be held within a month in Bangalore for electrifying PUD vehicles.
FedEx is working on making every pick and delivery truck fully electrified by 2040 in a phased manner.
Currently, the world's largest express courier company, FedEx Express, in order to achieve carbon-neutral operations by 2040 as a part of the company's global goal, has announced the start of electric vehicle trials in India. 
The trail will begin with a vision to electrify all the Pick-Up and Delivery vehicles of the company in India. The goal for India inlines with its global motive for running the delivery vehicles on sustainable electric mobility.
Mr. Sayegh, VP of India operation for FedEx Express said that with the growth of e-commerce in India, they are constantly looking for ways to support this momentum while reducing environmental impact and the commencement of EV trials is expected to bring the company one step closer to this vision.
The trials will be held in Bengaluru within a month. The trail will help the company learn about vehicle technology within the realm of the company. By assessing the vehicles' operational effectiveness on a standard route fully loaded with packages, the company will determine the result and if some positive results come out of the trial then FedEx EV trails India will extend the trial to Delhi too.
FedEx claims that each new EV added to its delivery chain will reduce carbon emission equivalent to four ICE Vehicles.
Mr. Sayeng further stated that the FedEx EV trails is a critical part of the integration of EV technology across the operations and finding the right technology to serve business, customers, and the team members will play a key role in the successful integration of EV into the fleet.
FedEx goal 2040
FedEx has set ambitious goals for 2040, as it aims for 100% electrification of its delivery vehicles all over the globe.
The company's intentions are pretty clear as it wants every pickup and delivery truck to be fully electrified which will help its goal in achieving zero fuel emission by 2040.
The company has adopted a phase-based strategy to electrify its global delivery chain. Post the FedEx EV trails, the company aims for the purchase of 50% of its global delivery and pickup vehicles to be electric vehicles by 2025. The second phase will extend till 2030, wherein the company will convert 100% of its electric fleet to electric.
READ MORE: Tata Motors journey to the leader of EV market in India. | Most Affordable EV till date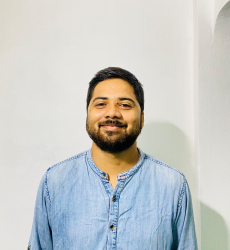 Latest posts by Himalaya Dhungel
(see all)