Security firm CloudSEK reported large-scale electric vehicle scams emerging in the Indian EV sector in the name of bookings and franchises, impersonating EV manufacturers to con buyers and distributors in millions. Users are misdirected to phishing sites from targeted google ads.
Highlights:
Scammers are using google ads for electric vehicle scams to target and con investors interested in EV domain.
Users data and banking details are collected by misdirecting people to targeted phishing sites.
Cyber fraud in the Indian EV sector  has created a negative impact in the nascent EV industry with a potential decline in EV adoption.
Though at a nascent stage, the electric vehicle market has grown exponentially over a couple of years in India. Considering which many automobile giants have already shited to electric mobility and launched their first version of EVs. 
In wake of this scenario, a large-scale fraud has been identified by CloudSEK, wherein scammers are using google ads to target potential EV buyers and distributors to collect data and banking details. Reports say that these Electric Vehicle scams in India are growing at a great pace and already looted EV enthusiasts in millions.
With the growing demand for electric vehicles, major companies have adopted a faster route of online advertising for booking. Luring this opportunity, scammers have adopted the same route with fake domains and impersonating google ads to manipulate SEO to gain the top search results. Several security firms have reported a spike in these EV phishing campaigns by impersonating EV companies.
The Electric Vehicle(EV) Scam
According to the rumors, cyber security has found a large racket of cyber fraud companies running Electric Vehicle scams that conned the potential investors in the name of franchise and vehicle booking amounts. 
Scammers are carrying out this by registering fake domains, almost similar to the original manufacturers. They create google ads using these fake domains and target the keywords used by potential buyers. By targeting the potential buyer's search terms and keywords they manipulate the SEO to rank in search results. So, if the potential investor searches for a term related to EV or the company's name, these fake phishing sites show on top search results.
Not just the ads, the scammers imitate the exact design and UI of the official website of the targeted company. So by clicking on these phishing domains, users are misdirected to a genuine-looking website, demanding personal and banking details to proceed. 
The graphics and entire process look so convincing that users end up providing Personally Identification Informations (PII) and banking details. Either with an upfront booking amount or franchise fees, investors are looted using the provided details. If not financial loss, these personal details are used to conduct several social engineering campaigns and even identity theft.
Post the introduction of the Production Linked Incentive (PLI) scheme for electric and hydrogen fuel cell vehicles, these electric vehicle scams have increased tremendously in India, as people became more interested in the EV domain considering the supportive government policies and subsidies. With the rise in the EV trend in India post the schemes and subsidies, grew a new fraud-racket of EV phishing companies.
Financial Loss
According to cyber security firm CloudSEK, these phishing campaigns cost Indian Public over Rs. 40 crore – Rs. 80 crore. It is also estimated that each site has made of fraud of Rs. 2,00,000 – Rs. 4,00,000 in the name of fake registration and security deposit for the EV dealerships.
This fraud in the EV domain made a great negative impact on EV companies with direct loss in their business along with their reputation and faith in the company. The rise of fraud in the EV domain could potentially lead to a decline in EV adoption in India, considering the fact that people have just started to consider EVs as primary vehicles. 
Moreover, the technology being quite new, such phishing campaigns can push back the progress we made so far in the adoption of the EV ecosystem in India.
How to Identify Electric Vehicle Scams
Hacks for identifying any such scams is going into detail in their websites and social profiles. Doing a detailed study before investing in any such phishing scam can prevent such fraud from happening. Hesitate to provide any booking amount online and see their reactions, see if they can arrange an office visit.
It is always advised to visit their office premises and have a look at their past projects, which will not only prevent you from getting scammed but also give you a better understanding of their business model.
Along with that, Electric Vehicles manufacturers and dealerships should clearly mention some warning on their website not to provide any banking or personal details in any of their forms.
Official links to various EV related companies
The cyber security department too should take actions to lessen the scams and identify and suspend these con schemes. Though it won't completely vanish the cyber rackets but will act as an awareness to the common users about the scams.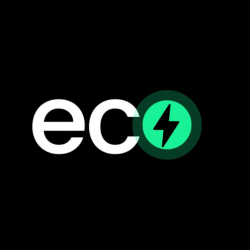 Latest posts by Ecogears Admin
(see all)