Hero Motocorp and BPCL to come together with a collaboration to set up EV charging station across India at the prevalent energy stations. The venture is expected to develop a robust EV charging infrastructure in the nation.
Highlights:
Hero MotoCorp partners with BPCL to set up EV charging stations for 2W Electric Vehicles across India.
Nine cities to witness the charging stations set up by the collaboration in the first phase.
Delhi and Bengaluru to be the first two cities to witness the charging stations, featuring DC and AC chargers.
BPCL plans to set up EV chargers across 7000 petrol pumps.
Hero Motocorp, one of the world's largest manufacturers of motorcycles has announced its collaboration with Bharat Petroleum Corporation Limited, to set up EV charging stations for electric two-wheelers across India. The collaboration is expected to install EV chargers in the existing 7000 petrol pumps. The charging experience is expected to be controlled by HeroMotocorp mobile app.
To meet the goal of 30% EV penetration, India would require 6,08,016 EV charging by 2030. Considering the urgency of better EV charging infrastructure in India, the Union Ministry of Power planned to roll out PCS on a large scale in two phases in the nation.
Along with that GOI notified that EV owners can charge their Electric Vehicles at homes or offices using the existing electricity connections for private use.
According to Pawan Munjal, the CMD of Hero Motocorp, the collaboration between Hero Motocorp and BPCL will unlock opportunities for asset allocation and expansion in the future.  The collab is expected to be beneficial for both the EV segments and EV users.
As per reports, the collab between both companies is expected to develop the charging infrastructure by prioritizing the electrification of existing power stations, compatible with electric two-wheelers. Later, they might upgrade to DC fast chargers and other business verticals, as per the market requirements.
As per the agreements of the collab, the first phase is likely to install EV charging stations in nine cities and expand later with DC fast chargers in other regions.
Delhi and Bengaluru to witness the first EV charging stations by the joint venture. The charging station shall feature multiple charging points including DC and AC chargers and will be available for use to all two-wheeled EVs.
Users can also share feedback or their experiences using  Hero MotoCorp mobile app and considering the era of cashless transactions, one can pay through a mobile app developed by Hero MotoCorp.
According to Arun Kumar Singh, the CMD of BPCL, the motive for the collaboration with Hero Motocorp is to strategic steps towards ushering in an era of best-in-class EV charging solutions for our customers in our Energy Stations and an exciting future of innovative solutions in the EV sector which will be a fine penchant for innovation of two-wheelers.
READ MORE: 14 new EV charging stations to be set up at Bengaluru-Mysuru highway | GOI plans to set up 22000 charging stations in petrol pumps in India
In order to meet the GOI Goal, India would require a total of 6,08,016 electric vehicle charging stations to cater to the nationwide road length of 54,72,144 km. With such collaborations, we can expect the overall development of EV charging infrastructure in the nation.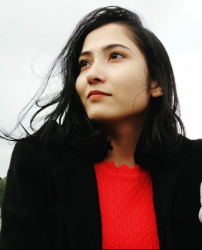 Latest posts by Mamta Upadhaya
(see all)