The Volvo XC40 Recharge electric car features some minor cosmetic add-ons including new grills and alloy wheels. With ultra-fast charging, it offers a range of 418 km per charge.
Highlights:
Volvo launched its first Indian EV in the affordable luxury EV segment.
Volvo is built on Compact Modular Architecture(CMA) derived from its ICE counterpart.
The wave of electric shift has hit many automobile manufacturers in India, as they launched their first variant of electric vehicles. Going by the trend, Volvo has finally launched the XC40 Recharge electric car in India. XC40 is an electric variant of Volvo's XC40 compact ICE SUV. The electric offering from Volvo is equipped with robust intelligent features and its price undercuts other luxury electric cars.
XC40 Recharge by Volvo was already showcased in India in March 2021 and bookings were to start in early June 2021. However, due to the global semiconductor shortage, Volvo had to postpone the launch to early 2022.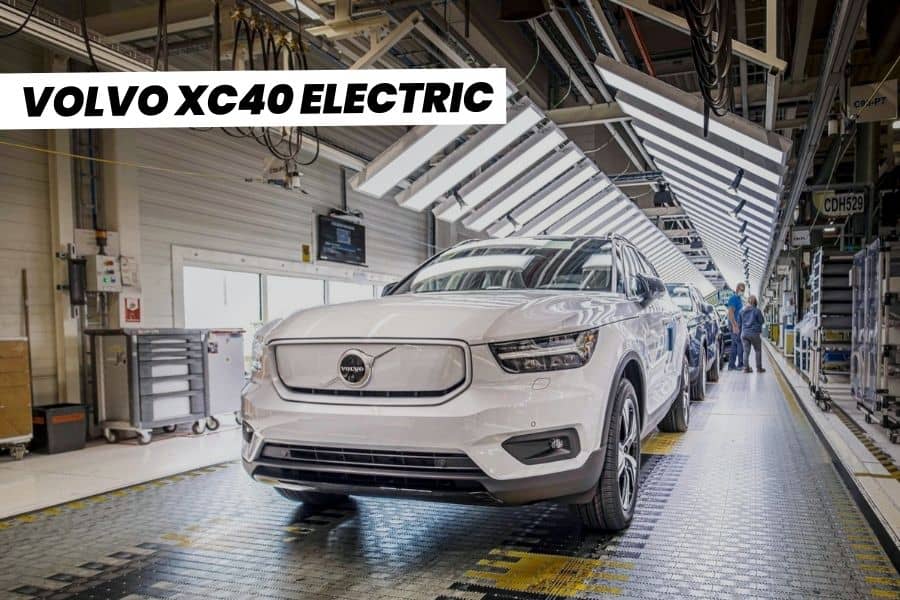 The newly launched Volvo XC40 recharge features some minor cosmetic add-ons compared to its ICE counterpart. Cosmetic changes include a new front grille tailor-made for EVs and a new set of alloy wheels. Volvo has officially listed the XC40 electric car on its Indian website with price details.
Volvo XC40 Recharge: Features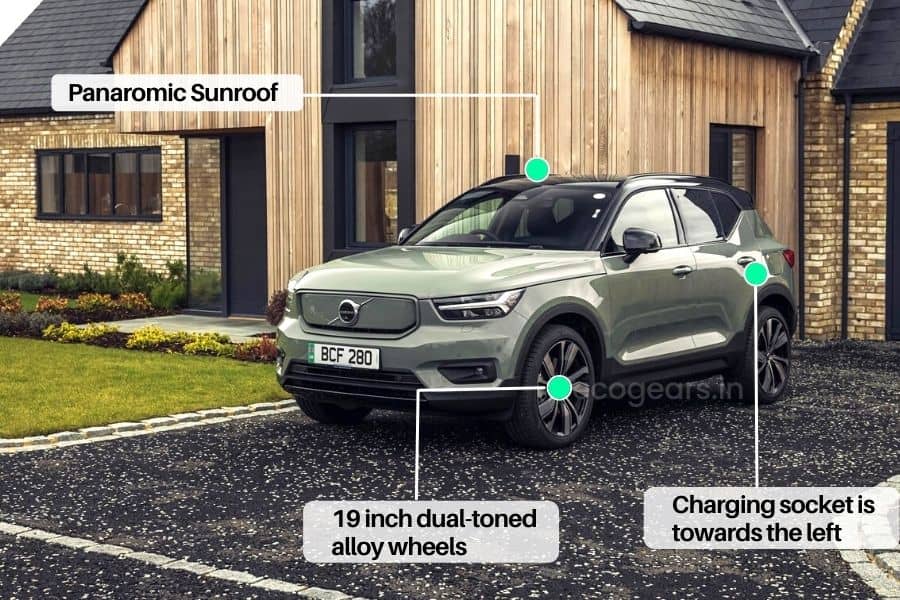 Based on the XC40 Compact SUV, The fully electric Volvo XC40 Recharge comes in five different color variants: Denim Blue, Black Stone, Fusion Red, Glacier Silver, and Crystal White. In terms of features, Volvo XC40 comes equipped with automatic climate control, hill assist, powered driver and passenger seat, powered tailgate, tire pressure monitor, and cruise control.
Volvo has leveled up the safety standards for the Indian model with front and rear airbags, traffic cross alert, 360-degree camera monitor, road sign recognition, lane assist, and much more.
Volvo XC40: Design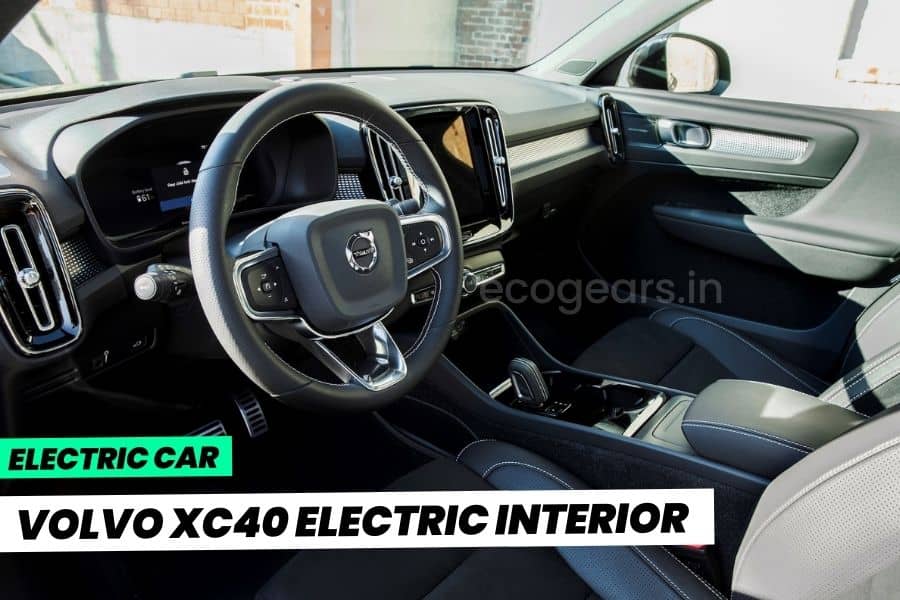 The XC40 Recharge features an all-black cabin with two types of leather upholstery: standard leather and Nappa leather which makes it look even glossy and classy. 
On the inside, XC40 features a 12-inch digital instrument cluster, OS-enabled touchscreen infotainment system, panoramic sunroof, wireless phone charging.
The Volvo XC40 electric car comes with a unique feature of powered memory seats to recognize and automatically adjust the driver's seating configurations.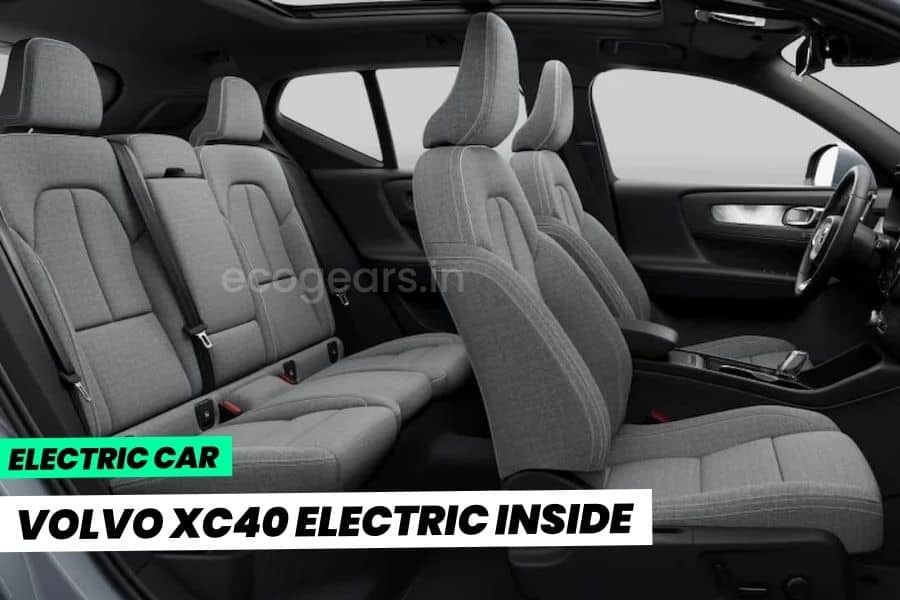 On the exterior, XC40 Recharge's design is similar to its ICE variant with minor cosmetic changes to give it an electric look, like the stylish front grille and new 19-inch alloy wheels. It features a white panel housing with the Volvo logo at the back and Hammer-inspired LED headlamps.  With a decent ground clearance, it features carbon underneath to protect the vehicle during mild off-roading.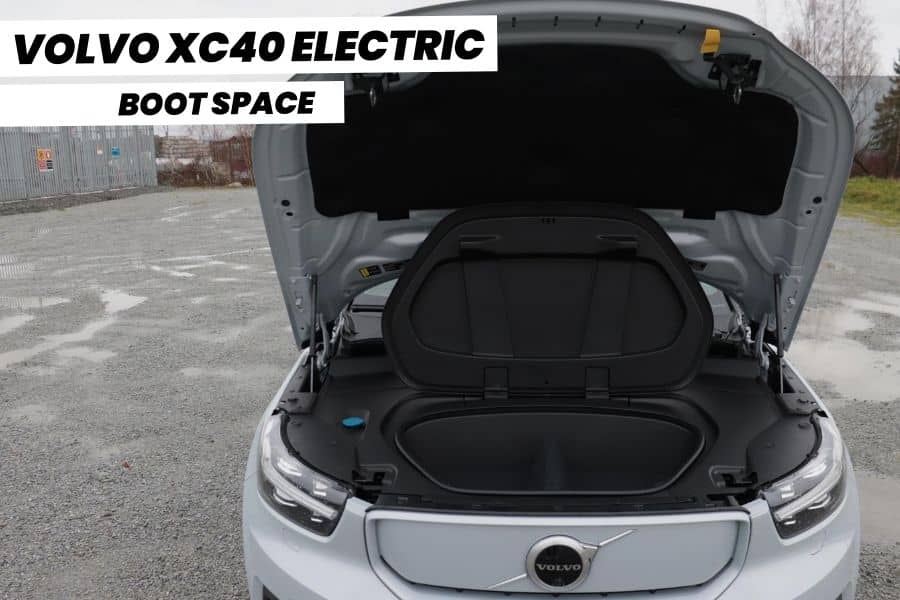 The fuel intake on the left is replaced with a charging socket on the new XC40 electric variant.
XC40 Recharge: Battery power and motor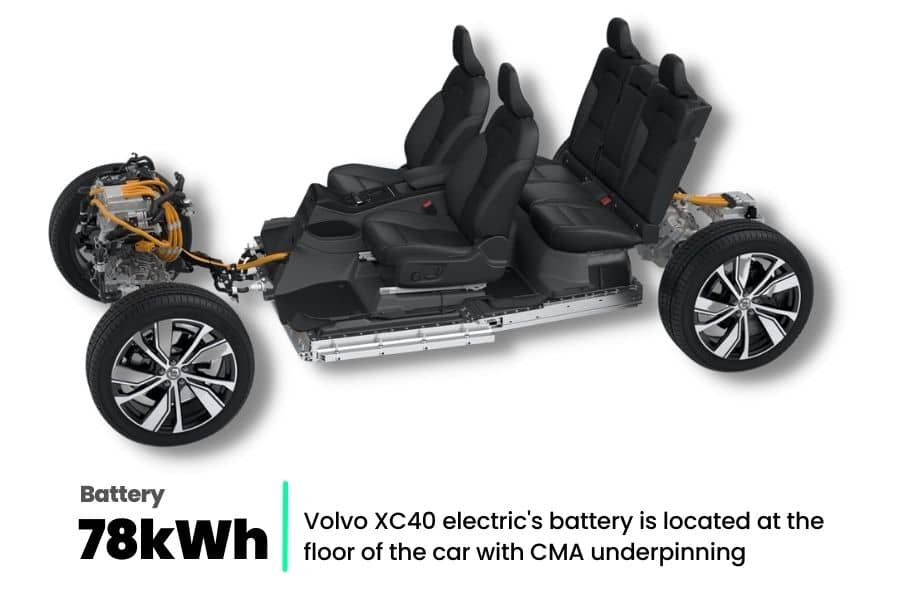 The Volvo XC40 Recharge is built on Compact Modular Architecture(CMA) underpinnings, which houses the 78kWh battery on its floor. The Volvo XC40 Recharge claims to support up to 150kW of fast charging from 0 to 80 percent in just 40 minutes.
The Volvo XC40 electric is equipped with a 150kW dual-motor setup and an all-wheel drivetrain, offering a performance output of 408hp and 660 Nm Torque. It offers a top speed of 180kmph, and sprints from 0-100 kmph in 4.9 seconds.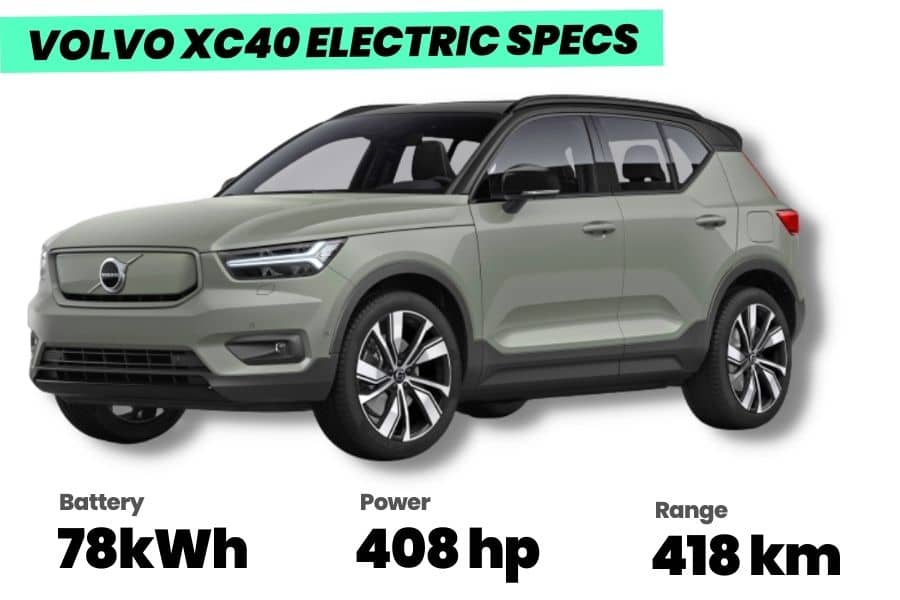 With a 78kWh battery pack, the Volvo XC40 offers a driving range of 418 per charge. With the range and power configurations, Volvo XC40 is likely to be a close competitor to Audi e-Tron, Mini Cooper SE, and Jaguar ipace.
Price
With the vision to launch the most affordable electric car in India, Volvo has officially stated to launch the XC40 Recharge electric car in a price range of Rs 75 lakh, making it the most affordable luxury car in India.
By 2030, India has set a target of 70% sales for commercial EVs, 30% private EV cars,40% buses, 80% of 2 and 3 wheelers. However, the high cost of EVs and only 1028 EV charging stations across India are the major constraints for the slow-moving sale of Electric vehicles in the country.
READ MORE: India's first hydrogen fuel cell EV launched | Top 5 electric cars in India by sales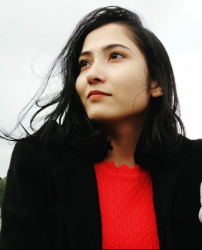 Latest posts by Mamta Upadhaya
(see all)