With over 9,111 units in sales and a market share of 62%, the Tata Nexon EV dominates the electric cars segment in India to become the best selling electric car in 2021-2022
The general acceptance of EVs and friendly government policies and subsidies have made a very positive impact on the sales of electric vehicles in India. Though in a nascent stage, the EV industry has boomed exponentially in the year 2021-2022 in India as major automobile giants already launched their first version of electric cars.
Out of all, Tata Motors is leading the Indian EV market with over 80 percent of market dominance. Not just by name, the company has made its mark with state-of-the-art R&D in the EV sector. Here in this article, we will discuss the top electric cars in India based on sales during 2021 and the first quarter of 2022.
Here are the top 5 electric cars sold in India during 2021-2022:
1. Tata Nexon EV
Total Sales: 9,111 Units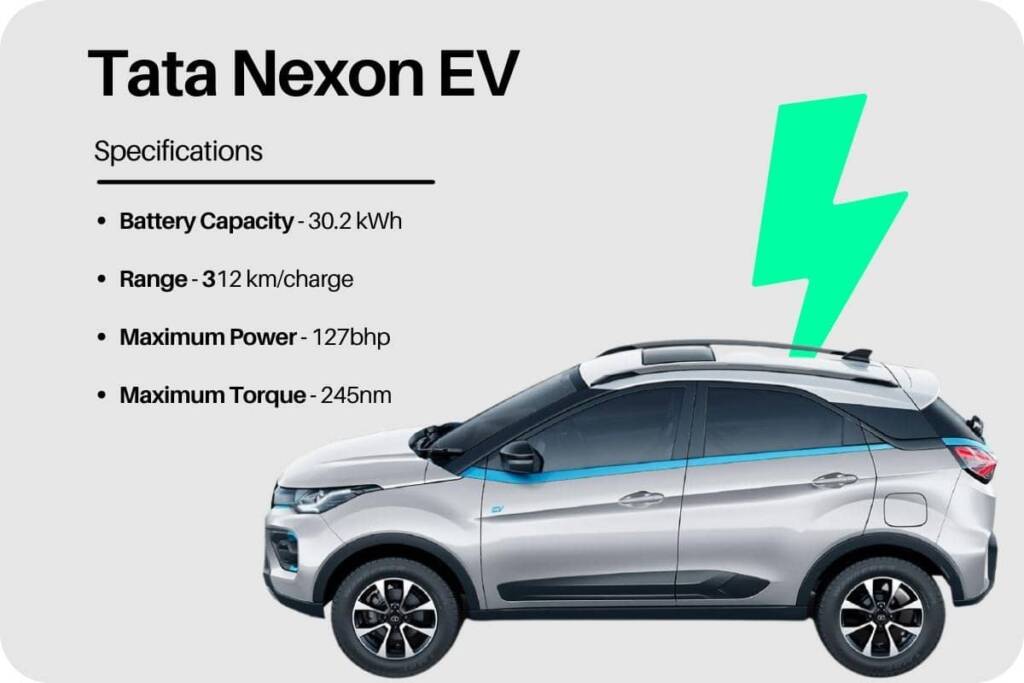 Tata Nexon EV was the best selling and most loved electric car in India during 2021-2022 considering because of its versatile design and features. Compared to the previous year's sales of 2,529 units, Tata Nexon EV witnessed a growth of 72 percent with 9,111 units sales in 2021-2022.
The 5 seaters electric SUV, Tata Nexon EV offers maximum torque and power of 127 bhp and 24Nm respectively.
With a Ziptron powertrain technology and semi-digital instrument cluster, the Tata Nexon EV comes inbuilt with state-of-the-art features. Moonlit Silver, Signature Teal Blue, and Glacier White are the three color options to choose from.
Specifications:
Battery: 30.2 kWh
Range: 312 km
Top Speed: 120 kmph
Charging Time: 60 minutes
Price: Rs 14.29 lakhs
2. MG ZS EV
Total Sales: 2,789 Units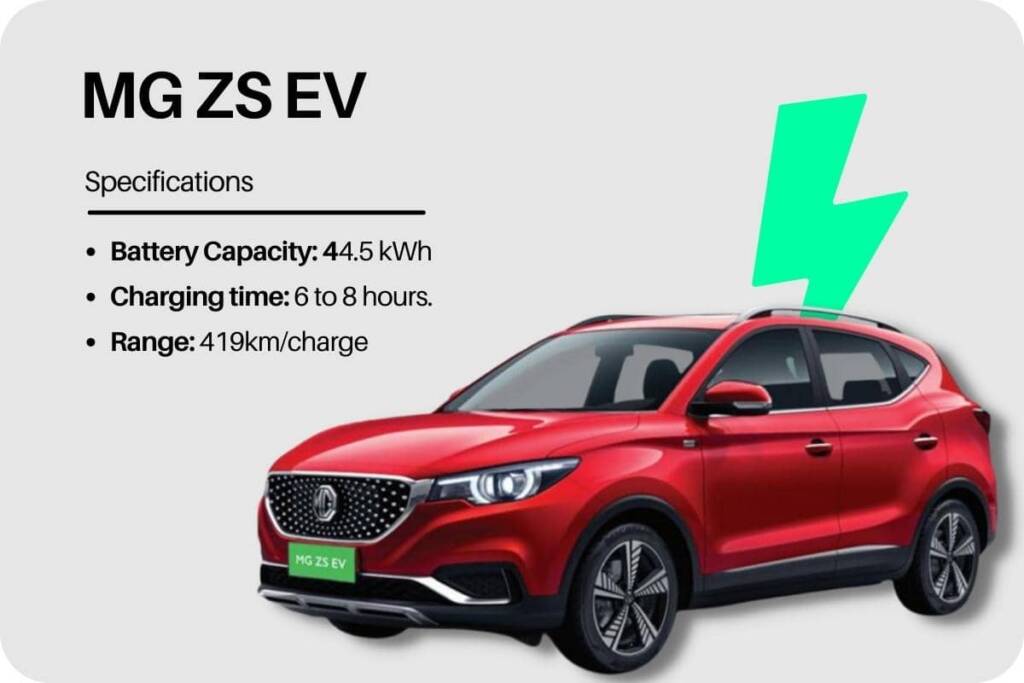 The British motor company, MG motor's new MG ZS EV car was the second best-selling electric car in India in 2021. Compared to the sales of 2020 (1,142 units) MG ZS sold 2,789 units with a growth of 59 percent in 2021. The MG ZS EV has an excellent acceleration of 0-100 kmph under 9 seconds. The maximum power and Torque of MG ZS EV are 140 bhp and 350 Nm respectively. The new MG ZS EV SUV has several brilliant features, including 448 – liters of boot space, diamond-cut machined alloy wheel, and power-assisted electric steering.    
Specifications:
Battery: 44.5 kWh
Range: 419 km
Top Speed: 140 kmph.
Charging Time: 42 mins.
Price: Rs 21.49 lakhs .
3. Tata Tigor
Total Sales: 2,611 units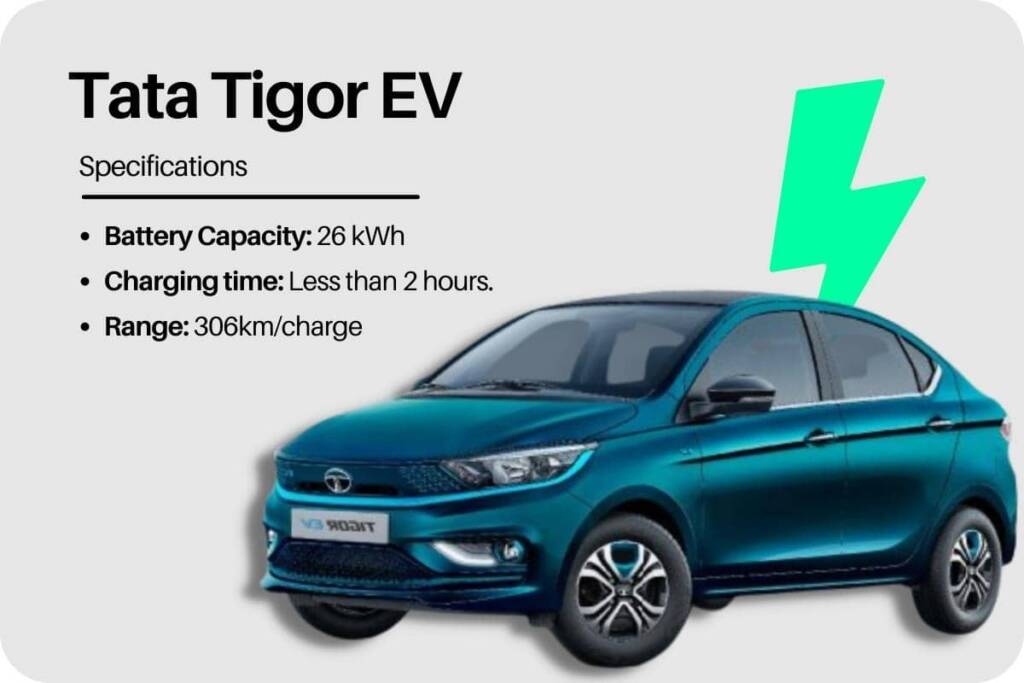 With over 2,611 units in sales, the Tata Tigor EV stands as the third highest-selling electric car in India in 2021.
Tata launched an upgraded variant of Tigor EV with Ziptron technology in August 2021. Tata Tigor EV, a 5 seater SUV comes in ample color variants: Egyptian Blue and Pearlescent White color to choose.  In addition, it has 310 liters of boot space convenient for storing extra luggage. The Tigor EV can sprint from 0-60 kmph in under 6 seconds. The maximum power and maximum torque of the Tata Tigor are 73.75 bhp and 170 Nm respectively.
Specifications:
Battery: 26 kWh lithium- ion
Range: 306 km per charge
Top Speed: 80 km/h.
Charging Time: 65 min
Price: Rs 11.99 lakhs
4. Hyundai Kona Electric
Total Sales: 121 units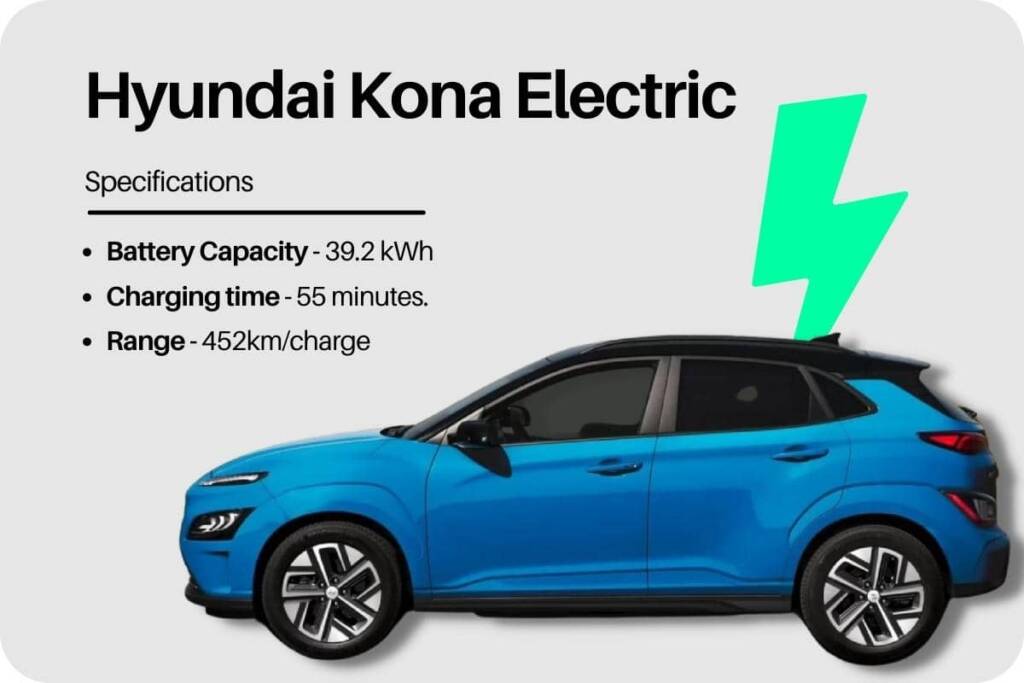 Hyundai Kona Electric was the first to introduce an electric car in India launched back in July 2019. The company sold around 121 units of the electric car in 2021 in India. Hyundai Kona Electric is one of the finest electric cars available in the Indian EV Market. In just 10 seconds the electric car picks up to 100kmph. Available in two battery variants 39.2kWh and 64 kWh, Hyundai Kona electric offers maximum power and maximum torque of 134.14 bhp and 394.91 Nm respectively.  
Specifications:
Battery: 39.2 kWh / 64 kWh  
Range: 452 km 
Top Speed: 167 km per h 
Charging Time: 55 min
Price: Rs 23.79 lakhs
READ MORE: Hero introduces new EV brand Vida for launch | Top 10 best electric cars based on range and features
5. Mahindra eVerito
Total sales 49 units
The last car on the list is Mahindra Verito EV with a sale of 49 units of electric cars in 2021. The electric car runs on an AC- induction three-phase motor to provide a torque of 91Nm. The versatile 5 seater sedan, Mahindra eVerito offers maximum power and maximum torque of the electric vehicle is 41.75 bhp@3500rpm and 91Nm@3000rpm respectively. Additionally, the vehicle has a large boot space of around 510- liters which makes it easier for carrying large bags and equipment.
Specifications:
Battery: 21.2 kWh/ 39.2kWh
Range: 140 km / 181 km
Top speed: 86 km/h
Charging Time: 2 hours
Price: Rs 10.15 lakhs
The lower sales figure for some electric cars is due to the negative impact made by the price range of the car, which was justified back then considering the import duty on Lithium-Ion batteries and other components.
The scenario is changing as automakers are indigenously developing most of the electric car components in India, due to which many new EVs are launched in the economical segment in India.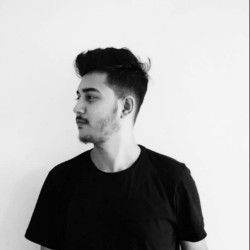 Latest posts by Abhishek Gautam
(see all)