Uber is revolutionizing the ride-hailing landscape in India with its ambitious plans and collaborations with EV Fleet partners to deploy 25,000 electric cars and 10,000 electric two-wheelers. As part of its green initiative to combat climate change, the company is also introducing Uber Green in India, allowing passengers to choose all-electric vehicles for their rides.
By collaborating with prominent EV fleet partners and forming strategic partnerships, Uber aims to accelerate the adoption of electric mobility in India. Here are some of the major announcements and collaborations made by Uber for the green revolution.
Launch of Uber Green:
Under the vision to become a zero-emission mobility platform globally by 2040, Uber has launched the Uber Green service in Delhi, Mumbai, and Bengaluru starting in June 2023.
Uber Green is an electric on-demand mobility solution allowing passengers to choose zero-emission, all-electric vehicles for their rides. By offering one tap service to book green rides, Uber Green becomes the most accessible on-demand low-emission mobility solution globally, available in 100+ cities across 15 countries.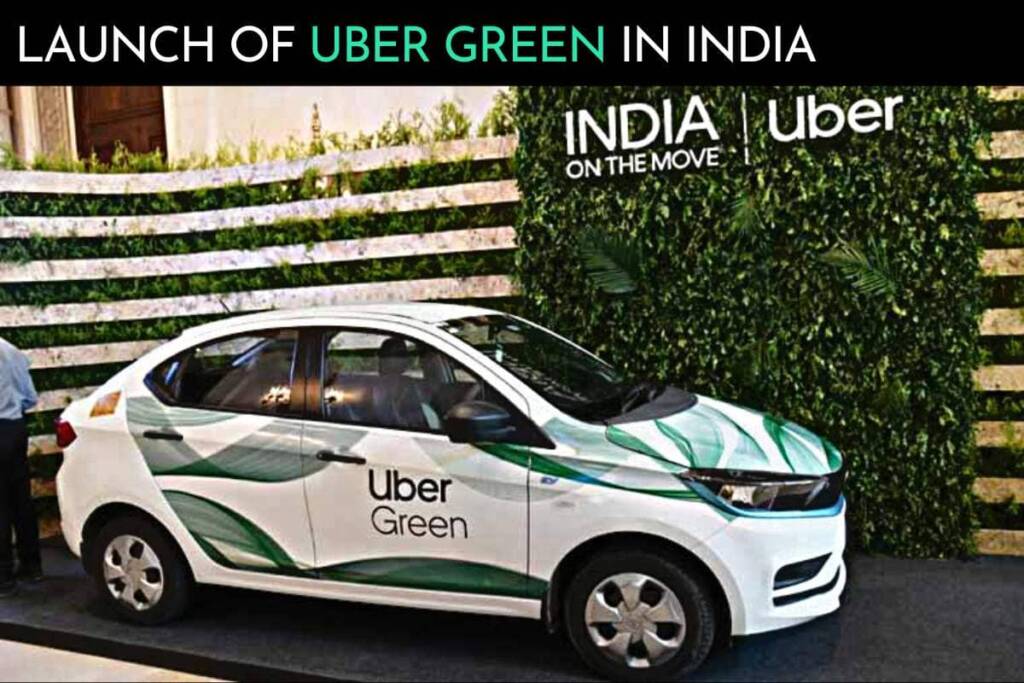 Announcing the launch of Uber Green, Andrew Macdonald, Senior Vice President, Mobility and Business Operations at Uber stated the company's priority to electrify all rides considering the ongoing electric vehicle revolution in India. Uber believes it is the right time to dive into the Indian EV market, as India is the third largest country in terms of users for Uber. The launch of Uber Green in Indian metros is a major step toward the green mobility vision of the company.
Formation of EV Fleet network:
With a vision to accelerate the adoption of electric vehicles in India, Uber is forming an alliance with a network of EV fleets. Embracing the alternatives to traditional ICE-powered vehicles, Uber has expanded partnerships with Lithium Urban Technologies, Everest Fleet Pvt Ltd, and Moove. Under this partnership, Uber announced an audacious plan to deploy 25,000 electric cars on the Uber platform within two years across major Indian cities.
Read More:
Uber electric scooters:
Uber teams up with Zypp Electric to electrify short-distance commutes in Delhi.
Under this collaboration Uber aims to introduce 10,000 electric two-wheelers in the Indian market by 2024, reshaping the urban mobility landscape. With the Uber-Zypp collaboration, the company aims to enable eco-friendly and efficient transportation options for shorter trips.
Pioneering EV Financing Solutions:
To tackle the economic challenges in making the green transition to electric vehicles Uber partners with SIDBI to propel the electrification transition. It is a collaborative effort to unlock Rs 1,000 crore in financing to offer affordable loans to make the switch from ICE to electric vehicles. The launch of a financing option is likely to empower drivers and fleets to make the switch to electric vehicles.
Charging Ahead:
To facilitate charging of its EV fleets and the development of EV charging infrastructure in India, Uber partners with Jio-Bp and GMR Green Energy. Under the partnership with Jio-Bp, Uber is aiming to offer a robust EV charging network for Uber electric drivers in India. Jio-Bp's nationwide network of EV charging stations will allow Uber drivers to seamlessly charge their EVs in India.
Uber Partnered with GMR Green Energy to develop custom EV charging facilities to speed up and manage the EV charging process hassle-free without having the EV drivers wait in line to recharge their vehicles.
Andrew Macdonald, SVP of Mobility and Business Operations at Uber, recognizes India's significance in its goal towards becoming a zero-emission mobility solutions provider.
With approximately 800,000 active partners and growing, India is a critical market for Uber.
Uber's breakthrough collaborations and initiatives herald a new age of sustainable ride-hailing in India. The deployment of 25,000 electric automobiles and 10,000 electric two-wheelers, backed up by strong finance solutions and charging infrastructure, will transform the sector. Uber is ready to lead the drive towards a greener future in Indian transportation with the debut of Uber Green and its commitment to combatting climate change.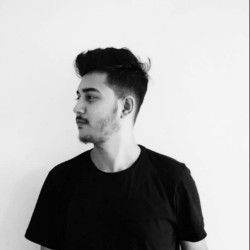 Latest posts by Abhishek Gautam
(see all)