EV sales in India grew by 800% in 2022, crossing almost 17 lakhs EV registrations. The price of electric vehicles to reduce drastically in the upcoming year.
The Government of India is aiming to convert 1.5 lakh petrol-run state transport buses into electric.
Factories are being set up to produce hydrogen-powered cars in India.
The Union Minister of Road, Transport and Highway, Nitin Gadkari made a statement at an event on November 1, while declaring government plans on converting ICE based Public Buses to Electric vehicles in India, that by 2023, the price of Electric vehicles will be on par with petrol-run vehicles in India.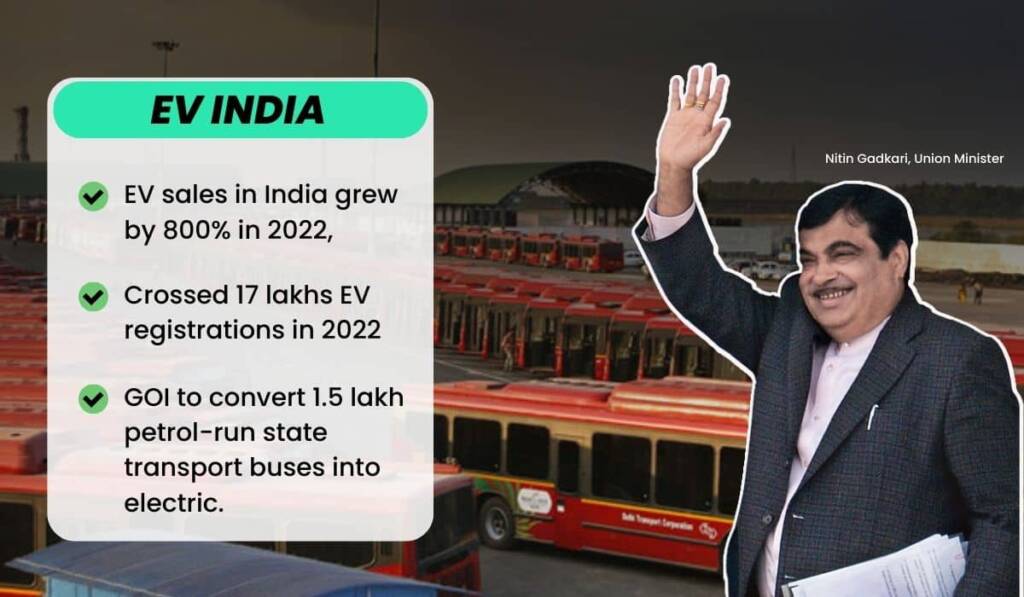 Gadkari highlighted the growth in sales of electric vehicles in India after the launch of friendly government policies and subsidies.
India witnessed a whooping growth of 800% percent in electric vehicle sales in 2023, with a record-breaking number of 17 Lakh EV registrations, Nitin Gadkari stated.
Currently, out of the 1.5 Lakhs, of state-run transport busses, 93% run on diesel and most of them are unfit considering the current environmental scenario. Emphasizing the vision to achieve net zero carbon emission by 2030, Nitin Gadkari stated GOI's plan to convert the unfit transport buses into electric.
READ MORE:
World Startup Convention 2023: Elon Musk as Key speaker
Ola S1 Air Price, Range, Features & Booking: In-depth Review
GOI is also promoting the manufacture of Hydrogen-powered cars for shifting mobility patterns in India. Currently, India has started extensive R&D and manufacturing of hydrogen cars.
Hydrogen as a fuel is produced using:
Black Hydrogen- Produced from Coal
Brown Hydrogen- Produced from Petrol
Green Hydrogen- Produced from Water
Indigenous Battery Manufacturing
The major reason for the higher initial cost of owning an EV is the imported Lithium-Ion battery. As of now, mid-level EVs in India costs above the mass-market price of 10 Lakhs, as the battery itself costs 30% of the overall price.
But with the help from the central government and R&D from individual startups, Many new Lithium-Ion battery factories are being set up in India, which is making a positive impact on the price of EVs.
Many new technologies are coming up producing much more efficient EV batteries in India, awaiting patents and massive-scale production. Zinc-Gel EV battery is a game changer, in this case, offering 2X efficiency and double the life cycle compared to Lithium Ion Battery.
Aided by these policies and technologies, Ola electric recently launched India's most affordable electric scooter, at a jaw-dropping price of Rs. 84,999. The launch of Electric Vehicles at such reduced prices indicates an ecosystem wherein the price of EVs will be on par(even Lower) with Petrol/Diesel fueled vehicles very soon.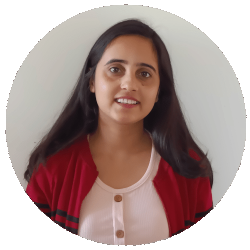 Latest posts by Sima Sharma
(see all)