Aided by Ola electric, Ather Energy, and Okinawa Autotech, Electric scooter sales in India broke all records during the festive month of October 2022 with a growth of 249%
Ola Electric sold 20,000 units of Electric Scooters in the month of October 2022.
In October 2022, Ather Energy sold around 8,213 electric scooters in India.
Two-wheeler registrations crossed the 70k mark in October 2022.
With the increase in the prices of fuel, there is a gradual shift towards electric mobility in India, evident by the exponential rise in overall Electric Vehicle Sales in India.
Electric scooters being the hottest trend in India, the electric two-wheeler market witnessed an impressive MoM growth of 249% in October, compared to the previous month.
Ola Electric Sales: October 2022
On 1st November 2022, Bangalore-based automaker, Ola Electric announced that in the month of October, the company sold around 20,000 units of its Electric scooter Ola S1 and S1 Pro. Breaking its own record with its electric scooter sales in Inda, Ola electric has topped the list of highest-selling e-scooter brands in India.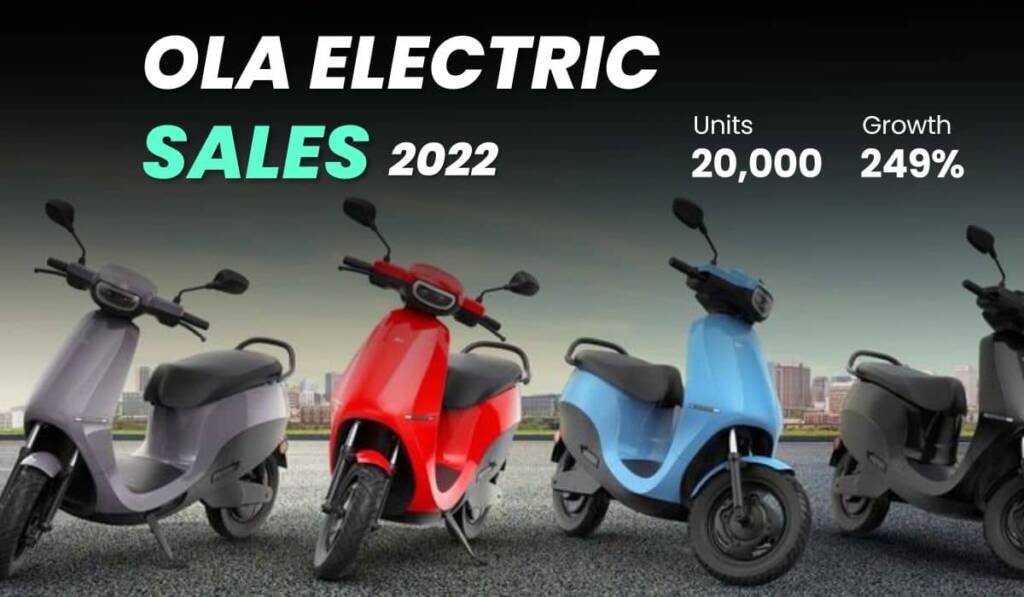 In the month of September 2022, the company sold 12,000 units of Electric Scooters.
Recently on 22 October 2022, Ola company's CEO, Bhavish Agarwal, launched the third variant from the Ola S1 series, Ola S1 Air, which is the most affordable electric scooter from the company.
Ola S1 Air is priced at around Rs 84,999 (ex-showroom) in India.
Bhavish Agarwal states that" In above Rs.1 lakh segment, one in every electric scooter sold in India is from Ola S1 series."
Ola electric is optimistic about the mass-market offering to break even more records nationwide.
READ MORE:
Ather Energy Sales: October 2022
In October 2022, Bengaluru-based EV manufacturer Ather Energy sold around 8,213 electric scooters, with a 200% MoM growth. With the sales figures, Ather energy broke its own sales record by crossing the 8000 mark.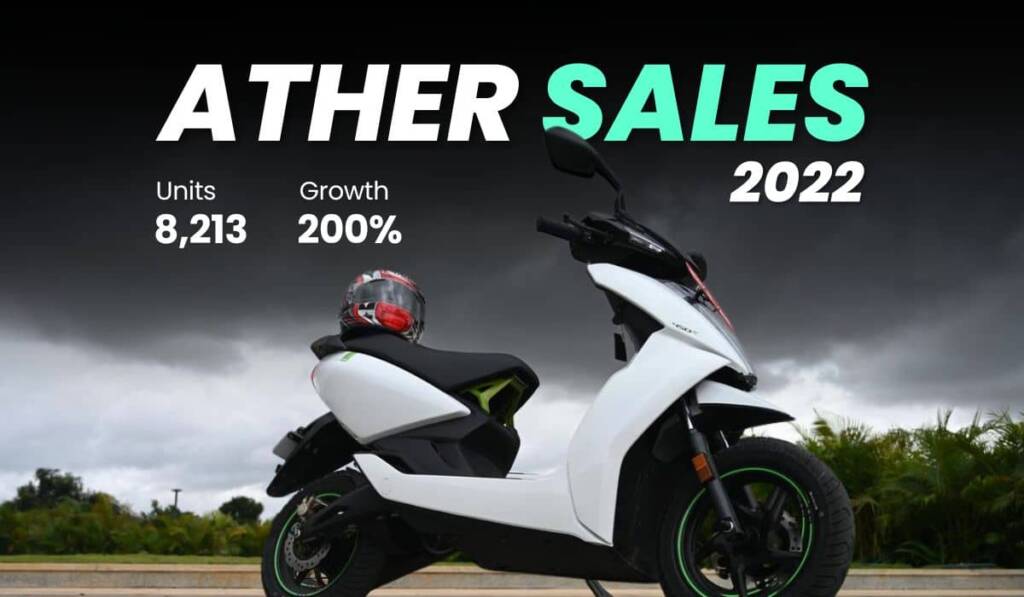 The company broke its own record for Electric scooter sales in India for the month of October 2022. Additionally, if compared on a Month-to-Month basis, the sales of the company increased by 10.5 % in October  2022, compared to September 2022.
The highly demanding states of Ather's electric scooter are Kerala, Karnataka, and Maharashtra.
In October 2022, this company successfully installed 500 Ather fast-charging grids all over India. Additionally, in Bengaluru in a single day, it has delivered 250 units of electric scooter Ather 450X.
In October, the company also added eight experience centers at:
Puducherry
Jodhpur
Mumbai
Bengaluru
Chennai
Vellore
Ludhiana
Madurai
Chief Business Officer of Ather Energy, Ravneet Singh Phokela, said that" For over last few months, we have been facing supplying chain issues of our electric scooters, from now onwards the company will make sure and focus on minimizing the waiting time for the buyers.
Okinawa electric scooter sales
Okinawa Autotech sold record-breaking 17,531 units in October 2022 during the festive months, including both high-speed and low-speed electric scooters.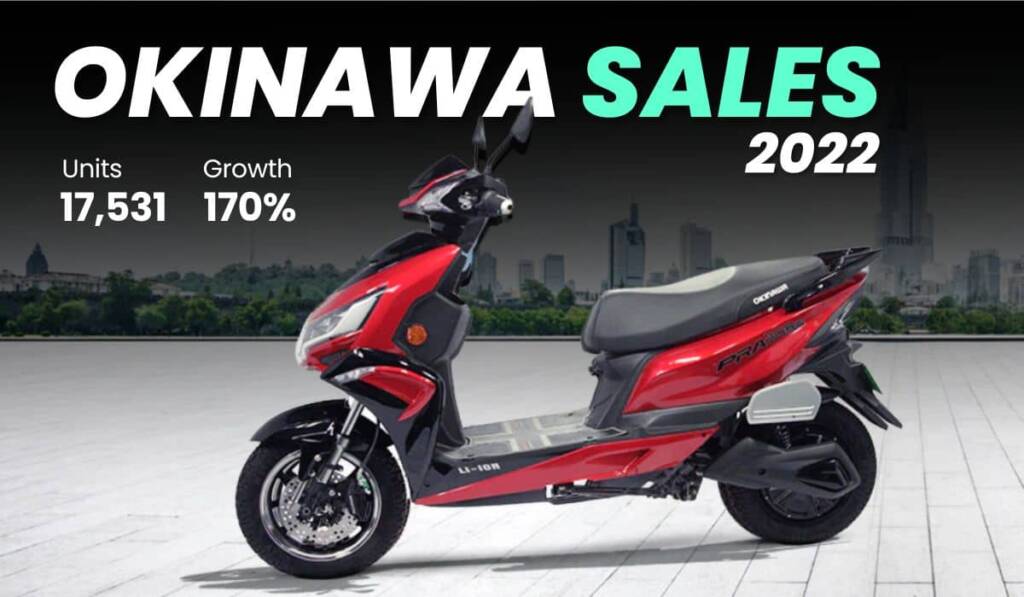 Okinawa Autotech has established itself in Tier-2, Tier-3, and rural regions of India, having more than 500+ dealerships PAN India. 
Sales are driven by the 7 electric scooter variants, retaining the second position in the number of two-wheeler sales in India, After Ola electric.
The increase in electric scooter sales in India is majorly due to the ever-increasing fuel prices, and incentives offered by central and state government subsidies under FAME I and II.
Additionally, because of the increase in the availability of electric scooters and companies manufacturing Electric two-wheeler at a low cost, are helping to attract more EV buyers, which eventually boosts EV adoption in the nation.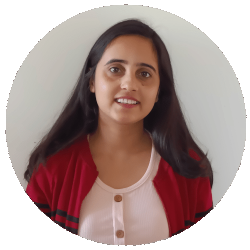 Latest posts by Sima Sharma
(see all)