Tata Avinya EV is based on Tata's third-generation EV architecture. It supports a fast-charging capacity and is likely to deliver a range of 500 km.
Highlights:
Tata Avinya features lightning-fast charging technology to fully charge the vehicle in 30 mins.
Tata Avinya is expected to be launched in India by 2025.
It features a very minimalist and sleek look.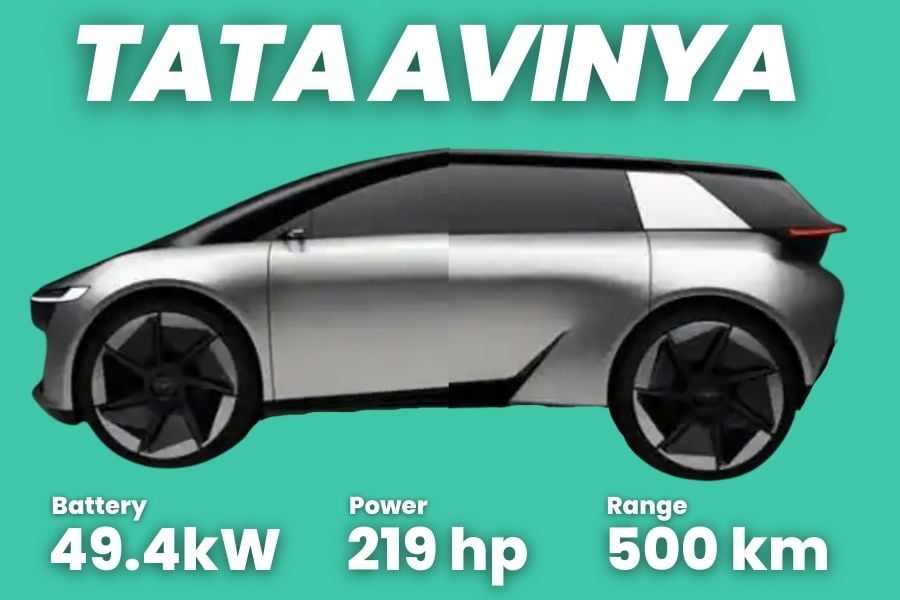 Among the lineup of electric cars scheduled to be launched for the Indian EV market, Tata Motors unveiled a brand new electric car Avinya in the market on Friday, April 29. The name Avinya is derived from the Sanskrit language which means innovation. It is the first car from the automaker company which is based on a fully Electric Vehicle platform.
The Tata Avinya concept EV is based on Tata's third-generation EV architecture, with a length of 4.3m, which allowed the manufacturer to maximize the interior space by pushing the car wheels far to the corner, likely to fit in a big battery pack.
The brand new electric car Tata Avinya features revolving front seats and integrated display steering wheels. At the front, there is a full-length 'T' logo, with extended LED lights, which makes the car look sleek and sporty from the exterior.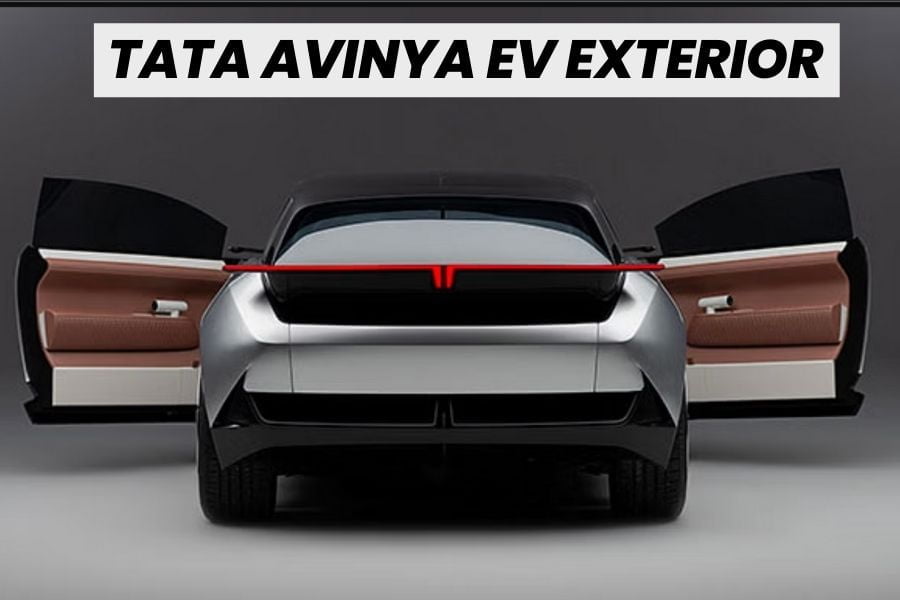 Talking about the design, the all-new Tata Avinya has a very minimalistic look, along with that it has a slim headlight and elegant front splitter. It is likely expected to be launched by 2025 in the Indian Market.
Tata Avinya battery will support a fast-charging capacity, which is likely to deliver a driving range of 500 km in just 30 minutes.
Tata's generation three architecture allows maximizing the interior space. Along with that, the minimalistic interiors are designed with sustainable materials.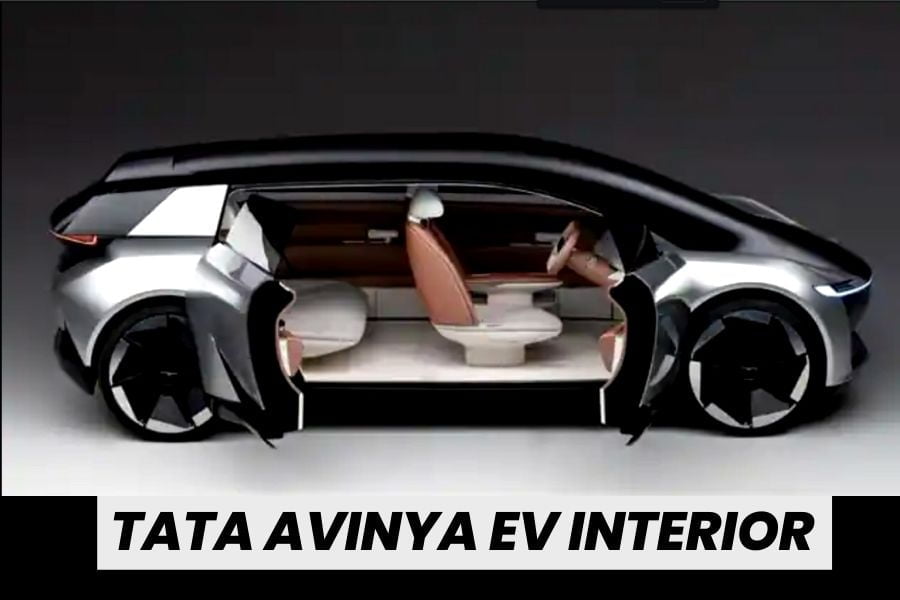 The 5-seater Avinya has enough legroom in both the front and back seats, also it aims to provide ultra comfort and calming experience to the customers.
Tata Motors is currently leading in the Indian EV market with the highest sales in 2021-2022. The company has sold over 15000 units of EVs to date and has over 85% of the market share in the present Indian electric vehicles market.

Currently, Tata Motors receives registrations of almost 1600 units of EVs per month, overall 19,106 units of EVs are sold in the just-ended fiscal year 2021. In the month of March 2022, Tata Motors reported a sales registration of 3375 EV units.
READ MORE:
Price of Electric Vehicles to Lower in upcoming Two Years: EV India
Top 5 Upcoming Tata Electric Cars in India – Battery, Price, Range
Tata Avinya Battery and Range
Tata Motors has not shared much about the battery details yet of the new Tata Avinya. As this brand new EV is based on Tata's third-generation EV architecture, it holds a bigger battery pack which is likely to provide a driving range of 500 km in just 30 minutes.
Tata Avinya EV Price
Likely to be launched for the Indian market by 2025, Tata Aviniya electric car is priced at Rs. 30 Lakhs.
Tata motors have a lineup of electric cars ready to be launched in 2022, some of which include Tata Punch EV, Tata Altroz EV, Tata Sierra EV, and a lot more.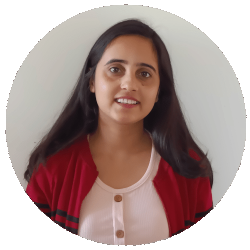 Latest posts by Sima Sharma
(see all)