Delhi: India's largest electric two-wheeler manufacturer Ola Electric has initiated the construction of its 115-acre Ola Gigafactory in Tamil Nadu with an expected capacity of 100GWh. It is a significant step by Ola Electric for the indigenous manufacturing of EV parts to accelerate the adoption of electric vehicles in India.
Likely to become the world's largest EV cell manufacturing facility, the Ola Gigafactory is located in the Krishnagiri district of Tamil Nadu. Spread over 115 acres, the Gigafactory will serve as a major hub for manufacturing electric vehicles and advanced EV battery technologies.
The construction of the Ola Gigafactory is expected to be completed in a phased manner, with the initial phase having a production capacity of 5GWh.
The initiation of the Ola Gigafactory project aligns with Ola's vision for the indigenous manufacturing of all EV components in India, making EVs accessible and affordable to a wider audience.
With an expected production capacity of 100GWh upon completion, the facility is set to be one of the largest and most advanced electric vehicle battery cell factories in the world.
This is the second EV factory of Ola Electric in Tamil Nadu, after the success of its 500-acre two-wheeler manufacturing facility – Ola FututreFactory, located in Pochampalli, Tamil Nadu.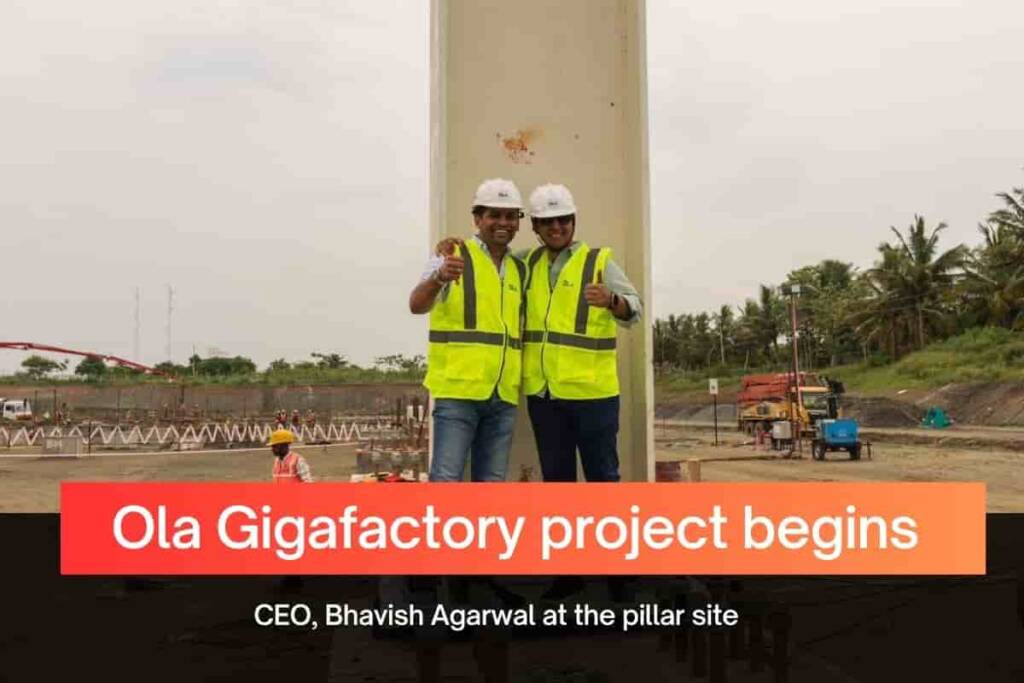 Ola Electric installed the first pillar of the project on 21 June 2023, months after signing an MoU with the Tamil Nadu government on February 2023 for the establishment of a battery manufacturing hub at an investment of Rs 7,614 crores.
By expansion of its two-wheeler, four-wheeler, and EV battery facilities, Ola Electric will provide job opportunities for over 3,000 people skilled in the EV domain.
The commencement of this ambitious project marks a significant step in Ola's mission to revolutionize the Indian automotive industry by offering mass-market electric mobility solutions.
By investing in cutting-edge technology and sustainable practices, Ola aims to accelerate the adoption of electric vehicles in India and drive positive change in the automotive landscape.
Currently, Ola Electric offers three electric scooter models in India – Ola S1, Ola S1 Pro, and the Ola S1 Air. Ola aims to lower the price of these scooters further by indigenously manufacturing every part of their electric scooters.
Also: Comparision of Ola S1 air, Ola S1, and S1 Pro
Ola Gigafactory in Tamil Nadu
Known for its progressive approach towards renewable energy and electric vehicles, Tamil Nadu marks another milestone in its journey towards clean mobility. This ambitious project will not only boost the local economy but also create thousands of job opportunities in Tamil Nadu.
The Ola Gigafactory will employ a diverse workforce, ranging from skilled workers to engineers and researchers skilled in the EV domain, further enhancing the region's reputation as a manufacturing and innovation hub.
Ola's commitment to sustainability is evident in its strategic partnership with global leaders in the field of renewable energy and battery technology.
By collaborating with these industry pioneers, Ola aims to leverage their expertise to develop next-generation EVs and batteries, pushing the boundaries of innovation and performance.
The gigafactory's location in Tamil Nadu is no coincidence. The State's friendly electric vehicle policies make it an ideal location for electric vehicle companies to set up their EV plants.
Furthermore, Tamil Nadu's abundant renewable energy resources, such as solar and wind power, will ensure these factories operate on a clean and sustainable energy supply.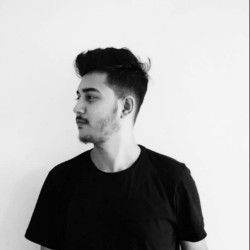 Latest posts by Abhishek Gautam
(see all)