With a vision to make India an epicenter for EVs, Ola electric showcased its made-in-India S1 and S1 Pro electric scooters at EICMA 2022 show in Milan.
Highlights:
Ola electric is all set to enter the key European markets in the first half of 2023.
After Royal Enfield, Ola electric became the second Indian company to participate in EICMA.
Banglore-based start-up Ola Electric has showcased its S1 and S1 Pro electric scooters in EICMA 2022, Milan Motorcycle show, held from 8 to13 November in Milan, Italy. During the show, Ola electric announced its plan to foray into the five key international EV markets with its state-of-the-art EV products.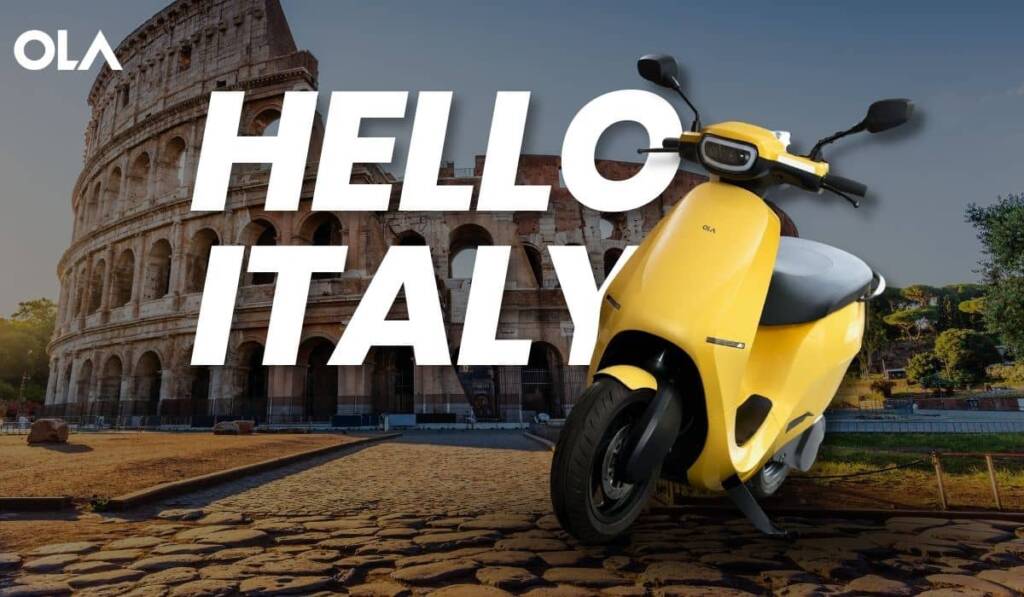 Alongside, Bhavish Aggarwal, CEO, and Founder of Ola Electric issued a statement while showcasing the S1 electric scooter in Ola electric EICMA 2022, that the vision of the company is to present the Made in India S1 electric scooters to the International automotive market. Ola electric is extremely proud as it is their first show in Europe.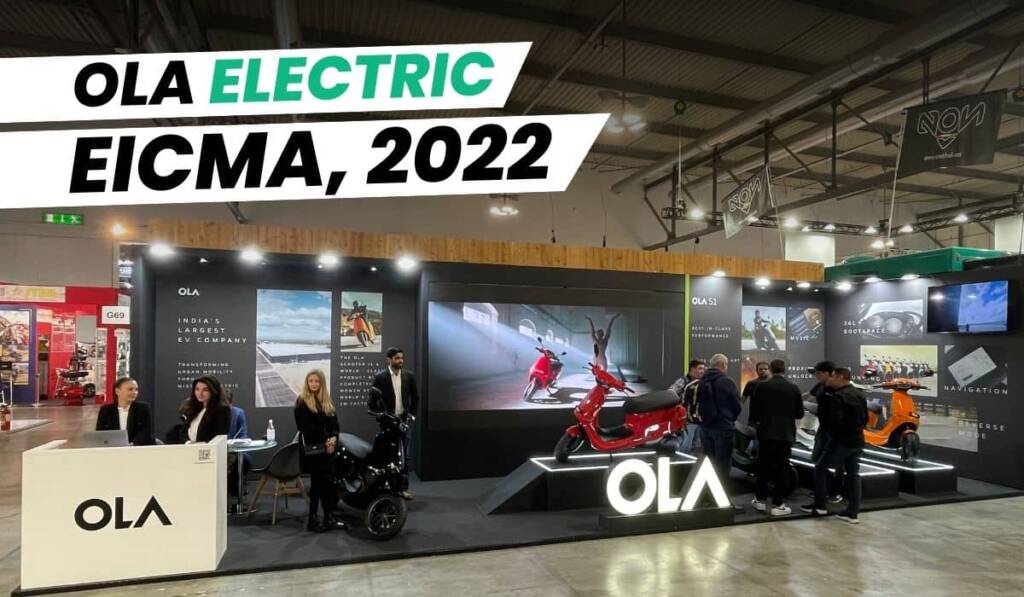 Bhavish Agarwal, the CEO, stated that the company is confident in its EV offerings and is likely to grow exponentially in the European markets, the way it did in India post the Ola electric EICMA, 2022 show.
The company aims to make a name for itself in the International EV markets by offering carbon-free mobility to the world.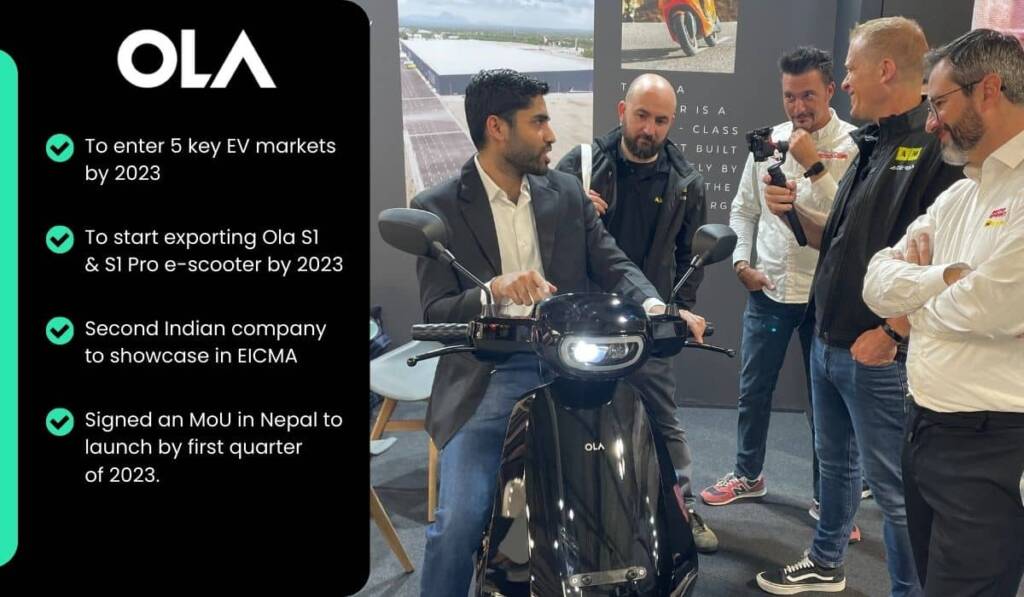 READ MORE:
India's First Micro Electric Car: PMV EaS-E Price, Range, Features
Mercedes Benz EQB Electric Price, Range & Specifications: Detailed Review
By the first half of 2023, Ola electric is likely to begin exporting the S1 and S1 pro electric scooters to Europe. Currently, the company is in the process to find local distributors for retail and setting up a network in the focused market of Europe.
Recently, Ola electric forayed into Nepal's automotive market by announcing its plan to launch Ola S1 and S1 Pro electric scooters by next quarter. Ola electric signed an MoU with the Chaudhary Group in Nepal, likely to serve as the local distributor for Ola electric scooters in Nepal.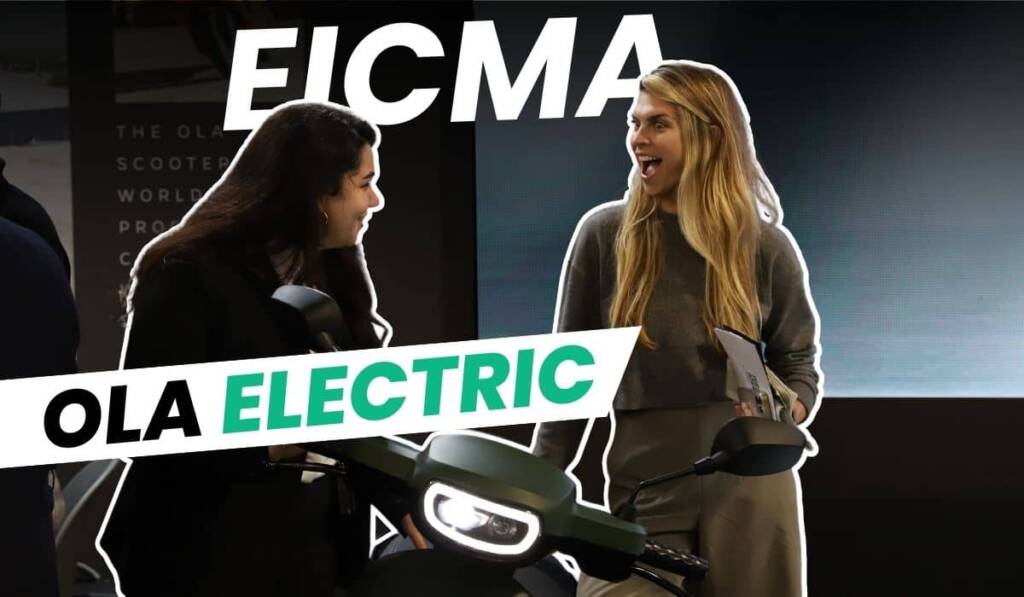 For further expansion, the company is targeting to introduce its electric scooters into five key International markets including Southeastern countries of Asia and Latin America in the coming few years.
Recently, Ola Electric sold 20,000 units of Electric Scooters in the month of October 2022, and with that, it topped the list of highest-selling electric scooter brands in India.
Also by 2024 Ola electric is likely to debut its first-ever Ola electric car in India. The company is also planning to expand its facility for the mass production of EVs.
Ola Electric has recently launched the third variant of electric scooters from the Ola S1 series named Ola S1 air, which is the most affordable electric scooter from the company, priced at Rs. 84,999 in India. Ola S1 Air offers a driving range of 101 km, on a single full charge, which takes around 4.5 hours.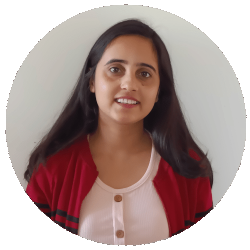 Latest posts by Sima Sharma
(see all)