MG Air EV India is likely to be used as an 'official EV' to ferry government delegates to the G20 Summit to be held on September 9 and 10, 2023.
MG Air EV is the first mass-market electric car by MG Motor in India.  
The new MG Air EV is expected to be unveiled at the AutoExpo, in January 2023.
With the continuous rise in the sales of electric vehicles in India, many new EV manufacturers are entering the Indian EV market with new electric vehicles and technology.  The sales of electric cars have increased up to 230% and sales of electric buses up to 1,600%.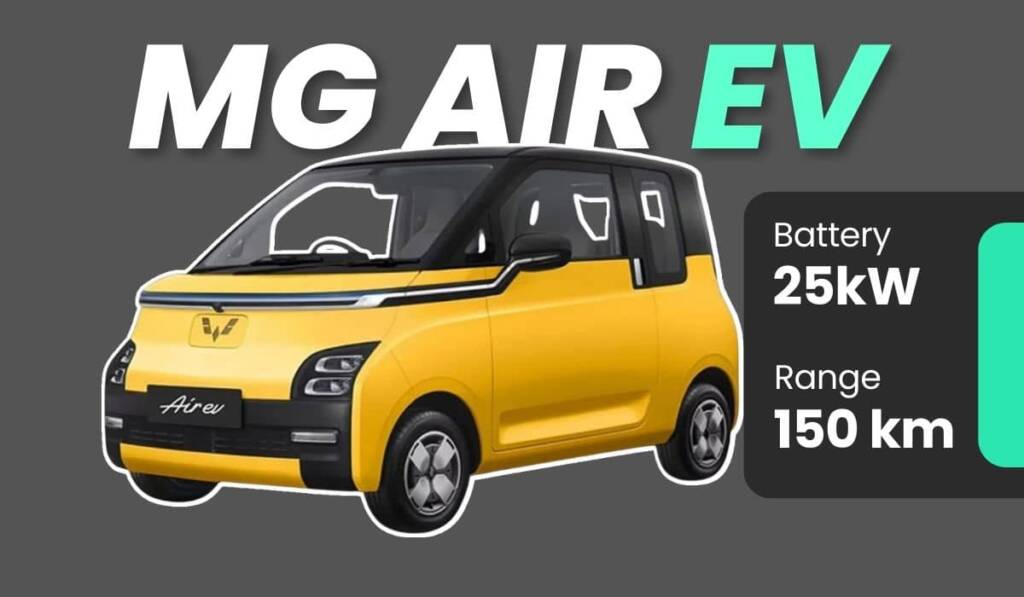 Going by the trend of affordable electric cars in India, MG Motor India has confirmed its second ev car in India, MG Air EV, is likely to be launched in 2023.  The MG Air electric car is an Indian version of the Wuling Air EV, launched in Indonesia recently. 
The MG Air EV is like to have a boxy design, with four seats and two doors. The mass market offering from MG Motors India is likely to be priced between 10-15 Lakhs.
Here we will discuss the upcoming MG Air EV Price, design, battery, and specification. 
MG Air EV Battery, Range, and Specification   
The new MG Air EV is likely to have a battery pack of 25kW, which will offer a claimed range of 150 km on a single charge.
Designed for urban commutes, the MG Air EV comes with a single electric motor that generates a power of 30-40 bhp to power the front wheels.
Using a 6.6 kW AC charger, the MG Air EV's 25kW battery could be fully charged within 5 hrs. One hour of charging in cities will offer 30kms of range, which is quite impressive.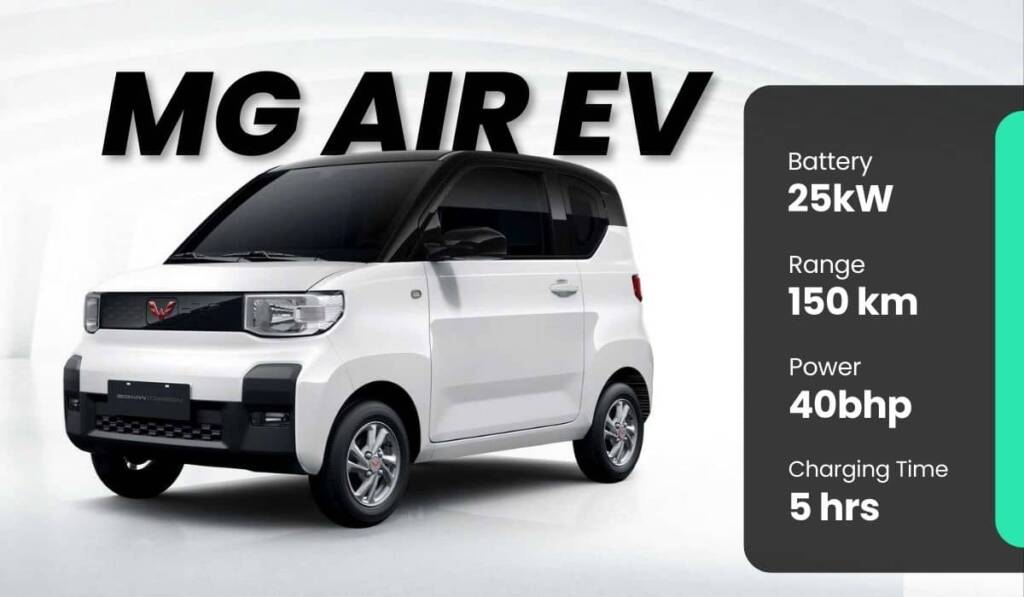 The company claims to offer fast charging capabilities in the updated variants in the future, which will take relatively less charging time, convenient for city commutes.
Here are the specifications of MG Air EV:
Battery Capacity: 25kW
Range: 150km
Power: 40bhp
Charging Time: 5 hours
Specs-wise, MG Air EV is likely to be one of the finest urban commute electric vehicles in India.
READ MORE
MG Air EV Design and Features
Holding on to the boxy design, along with some futuristic details, the MG Air EV is likely to be customized for the Indian weather and road conditions. The new MG Air EV is based on Wuling Air EV, which was recently launched in Indonesia.
For the Indian market, major changes will be seen in the customized Air Conditioning and battery thermal management system, considering the ongoing EV fire incidents in India.
The overall length of the two-door electric car will be under three meters, with an alloy wheelbase measuring 2010mm, which will be shorter than Maruti Suzuki Alto. 
Design and feature-wise, the interior of MG Air EV will have power-packed features, contrary to its smaller size.
The MG Air EV is expected to have a dual 10.25-inch touchscreen infotainment system, digital instrumental cluster, phone charging point, and steering mounted control, and could have soft-touch materials on the higher variant. 
MG Air EV Price:
Being a mass-market offering, the price of the new MG Air EV is expected to be around Rs.10 lakhs to Rs. 15 lakhs. With the launch of MG Air EV, MG Motors India is targeting to position it as a short urban commuter, rather than a full- fledge family vehicle. 
FAQ
What is the price of MG Air EV?
MG Air EV is priced at 10 Lakhs in India. It is the most affordable electric offering from the company.
When will MG Air EV Launch?
MG Air EV is likley to be launched by January 2023 in India, during the Auto Expo show in Noida.
How can one book MG Air EV Electric car?
Post the Launch, Mg Air EV can be booked through the official website. Delivery will take around 30 days.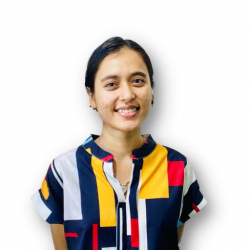 Latest posts by Timpy Chetry
(see all)