To accelerate EV adoption in India, Mahindra & Mahindra along with Reliance have signed a non-binding MoU to develop the latest high-end electric vehicle products.
Highlights:
Mahindra and Mahindra signs MoU with Reliance Jio-BP to develop EV business in India.
Partnership to focus on swappable battery technology and EV charging stations.
Jio-BP is a joint venture between Reliance Industries and UK's BP.
Venture to introduce Mobility as a Service (MAAS) and Battery as a Service (BAAS) in India.
Bangalore: Recently, Mahindra & Mahindra and Jio-BP signed an MoU to develop the Electric Vehicle ecosystem in India. The joint venture includes the production of EV-related products and the development of EV charging infrastructure. 
The partnership is focused identifying on low-carbon solutions for automobiles in India. Jio-bp will be evaluating locations of Mahindra company to install EV charging stations.
READ MORE: How to set up EV charging station India.
Jio-bp is a joint venture between Reliance Industries Limited (RIL) and British multinational and oil company BP. Known for providing world-class mobility stations, Jio-bp also provides electric vehicle charging stations and battery swapping stations at its mobility stations.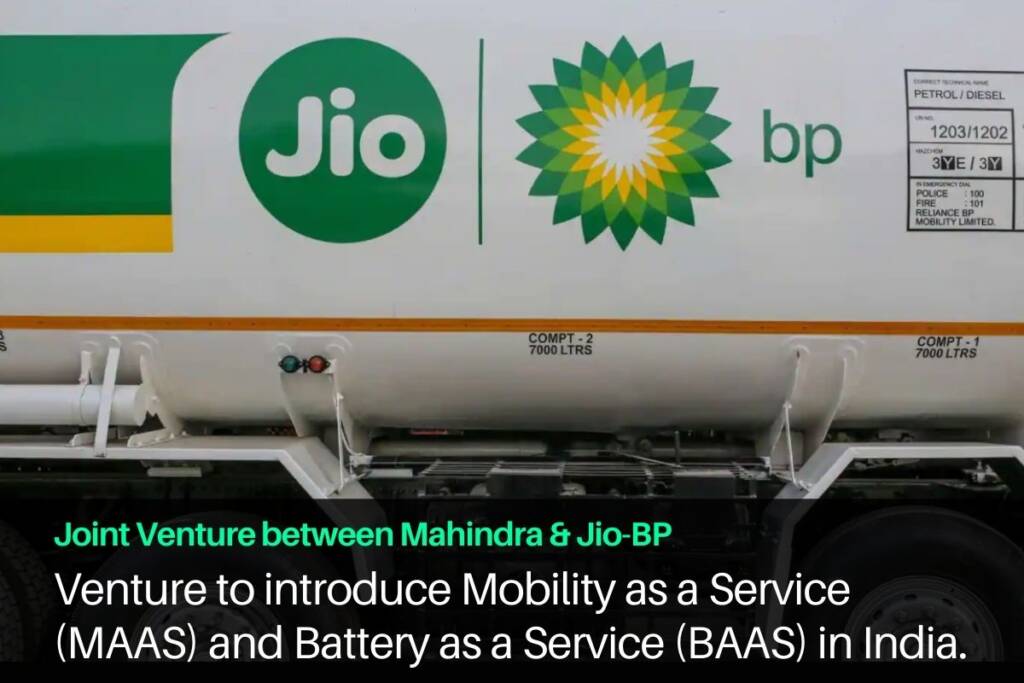 In a joint statement both the companies said, "The partnership aims to leverage the strengths of both companies in the areas of EV products and services", they further added, "Mahindra Group and its channel partner locations will be evaluated for setting up of Jio-bp Mobility Stations and EV charging and swapping points apart from utilizing existing Jio-bp stations."
This MoU is supposed to offer various services including orientation of database, operations support systems, software, pilot and commerce-scale business model, and types of charging and swapping facilities would be explored and implemented subject to techno-economic feasibility and necessary approvals.
"The partnership aims at accelerating EV adoption in India with high-performance and swappable batteries that will help in dispelling range anxiety, the solutions would afford great convenience to customers who can ideally bring in a depleted battery to their nearest swapping station and within minutes move on with fully charged batteries by paying a nominal fee. Such innovative solutions will broaden the horizon for both companies and help realize India's net-zero emissions goals faster" the companies further added.
Mahindra and Jio-bp to share swappable battery tech.
The partnership between these two automobile giants indicates a business model like Mobility As a Service (MAAS) and a share of each other's battery swapping technology in order to create a robust network of electric vehicle charging infrastructure in India. 
As Mahindra partners with Reliance Jio-BP, they aim to cater to the major barrier to EV adoption i.e range anxiety, with the high-performing swappable EV batteries.
In these swappable battery stations, EV drivers bring in their depleted EV batteries and swap them with a fully charged one by paying a very nominal fee. This technology is expected to cut off the time taken to charge the conventional electric vehicle batteries in any DC Public Charging Stations.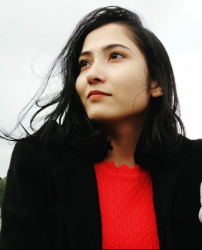 Latest posts by Mamta Upadhaya
(see all)