The newly inaugurated charging station is at Delhi -Jaipur national highway, which can charge up to 100 electric vehicles at the same time. The largest EV charging station, the Alektrify hub consists of 72 AC slow and 24 DC fast chargers.
Highlights:
India's first 500 km Electric-Highway between Jaipur -Delhi-Agra.
In a single day, a total of 500 EVs can be charged in the newly built largest EV charging station of Gurugram consisting of 100 electric vehicle chargers.
The charge hub consists of 72 AC slow chargers and 24 DC fast chargers.
Considering the trend of EVs in the nation, India's largest electric vehicle charging station hub was inaugurated in Gurugram by National Highway for Electric Vehicles (NHEV) organization under Alektrify. Situated in Sector 52 between Jaipur -Delhi-Agra highway, the station's hubs 100 EV chargers that can charge more than 500 EVs a day. 
The station is consists of 72 AC slow chargers and 24 DC fast chargers wherein, one AC charger and DC charger can fully charge a single EV in 6 hours and 2 hours respectively. The future-ready station is built with a vision for the general acceptance of electric vehicles as primary mobility vehicles in India.
In addition to that, 4 EVs can be charged by a single AC charger in one day, similarly, a DC charger can charge 12 EVs per day. Moreover, in a 24-hour it can charge a total of 500 EVs.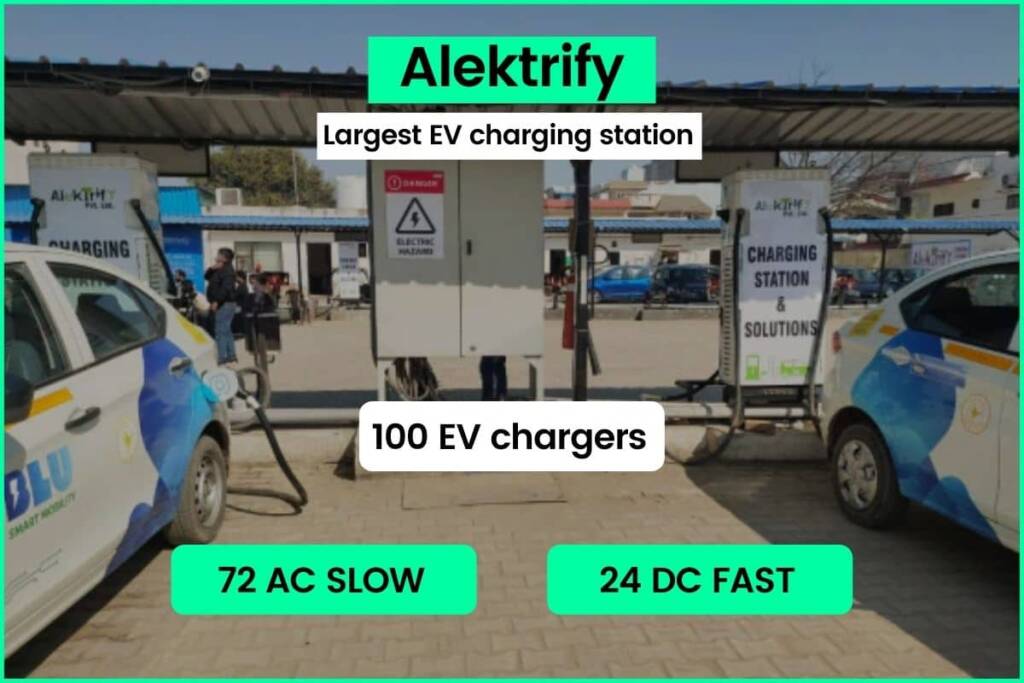 The largest EV charging station in Gurugram will be operated by Alektrify, the official partner of National Highways for Electric Vehicle for the program of EV Charging stations on the highway.
As per officials, the future of Indian mobility being electric, this station is a prototype for all the upcoming EV charging stations in the near future. Along With it, they indicated their other upcoming large-scale projects in association with NITI AYOG and other government agencies. The company plans to set up 10 more such charging stations along the stretch of highway on both sides, with a vision to make India's first 500 km long e-Highway.
In accordance with the benchmarks and safety instructions set by the government, the company plans to install 8 more charging stations in the newly inaugurated Yamuna Expressway, post the largest EV charging station in India.
READ MORE: 14 EV charging stations to be set up in Bengaluru-Mysore Highway
How to set up an electric vehicle charging station in India
Government's Take
The electrification of highways has always been a priority of Union Transport Minister, Nitin Gadkari, in order to meet the charging infrastructure demand from electric vehicles. All these projects have been approved and licensed with a motive to achieve the 100% electrification goal set by the central government for 2030, inlining with global commitments to reduce vehicular pollution.
According to a report prepared by NITI Aayog, India can save 64% of passenger road-based mobility-related energy and 37% of carbon emissions in 2030 by a shared, electric, and connected mobility future.
Thus, the government of India is making key initiatives like the launch of the National E-Mobility Programme, planning, and guidelines to encourage and promote EVs in India.
Furthermore, the government representatives were given a tour of the facility during the program.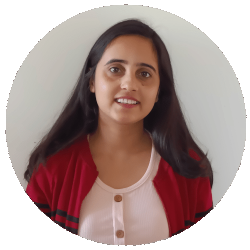 Latest posts by Sima Sharma
(see all)