With a vision to accelerate EV adoption, the Bangalore Electricity Supply Company (BESCOM) has announced an ambitious plan to set up 530 electric vehicles (EV) charging stations across Karnataka, out of the total tender for 1190 EV chargers under the PPP model on May 2023.
Under the Public-Private Partnership (PPP) model, these DC Fast charging stations will be strategically located throughout the state, making it convenient for EV owners to plan long trips with their electric vehicles.
Earlier this month, BESCOM announced its plan to set up 2 EV chargers of 120kW CCS each at 10 toll plazas along the NH48 Bengaluru-Pune highway.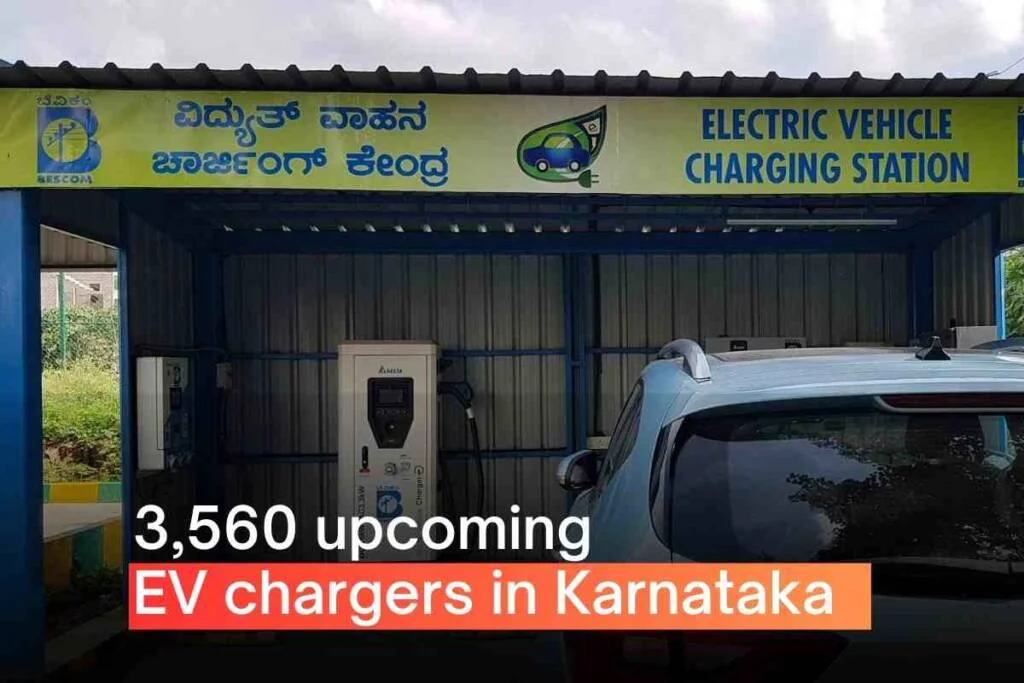 Currently the EV charging tariff in Karnataka for AC and DC charging under BESCOM:
| Charging type | Price per kWh |
| --- | --- |
| AC Charging | Rs 7.62/kWh |
| DC Charging | Rs 8.31/kWh |
| CCS | Rs 8.07/kWh |
EV Charging Tariff in Karnataka 2023
However, Charging Point Operators (CPO) charge Rs 25 – Rs 30 per kWh from EV owners in Karnataka.
Under this EV charging infrastructure development model for Karnataka, BESCOM aims to set up 3,560 EV chargers by the end of 2023.
Let's understand BESCOM's recent plan to enhance the EV charging infrastructure in Karnataka:
BESCOM's EV Charging Station Plan for Karnataka
Public-Private Partnership Model
BESCOM rolled out a tender for 1,190 EV charging stations across Karnataka under the Public-Private Partnership Model but they received a tender for 530 charging stations for now.
These upcoming EV chargers in Karnataka will comprise both slow and fast DC chargers and are likely to be installed over the land allocated by the state government.
This model ensures efficient charging infrastructure installation and management by bringing private players to the ecosystem. The involvement of private partners will enable BESCOM to accelerate the deployment of charging stations and maintain their smooth operation.
ALSO: State-wise EV subsidies in India
Strategic Location Selection
To ensure maximum convenience for EV owners, BESCOM will strategically locate the charging stations across Karnataka under the PPP scheme. These stations will be placed in prominent residential areas, commercial complexes, public parking spaces, and highways.
Proposed Locations for EV charging station in Karnataka:
75 DC Fast EV chargers each in Bengaluru rural, Mysuru, Shivamogga, and Belagavi districts
150 charging stations in Bengaluru urban
20 charging stations per district in Kannada, Hassan, Dakshina, Chikkamagaluru, and Haveri.
By adopting this approach, BESCOM aims to make charging stations easily accessible and readily available to EV owners, encouraging the adoption of electric vehicles in Karnataka.
Advanced Charging Infrastructure
BESCOM is committed to providing state-of-the-art charging infrastructure that meets international standards. The charging stations will offer both smart AC and DC fast charging options, catering to different types of electric vehicles.
The use of advanced technology such as bidirectional EV charging will ensure faster charging times and enhance the overall charging experience for EV owners. Reports state the introduction of a smart grid for the efficient management of energy demands caused by the rising demands for EVs in the state, especially in the Bengaluru Urban area. 
Integration with Renewable Energy Sources
In line with its commitment to sustainability, BESCOM plans to integrate renewable energy sources into the EV charging infrastructure. By utilizing solar and wind power, the charging stations will reduce dependency on non-renewable sources of electricity, further contributing to the reduction of carbon emissions.
This approach aligns with Karnataka's renewable energy goals and reinforces the state's position as a leader in sustainable development.
Addressing the Need for EV Charging Infrastructure
As of June 2023, Karnataka has a total of 320 DC Fast Charging stations to support 23,351 units of electric vehicles in the state. The growth of electric vehicles in recent years has highlighted the need for a robust and widespread charging infrastructure.
Recognizing this, BESCOM aims to address the barrier to EV adoption by establishing 3,560 EV charging stations across Karnataka. 
Upcoming EV chargers in Karnataka by the end of 2023:
140 DC fast chargers by BESCOM
688 under the FAME II scheme
2380 under the PPP model
20 at the regional RTO
20 at the NH48 toll plazas
This initiative will not only encourage more people to adopt electric vehicles but also solve the consumer's concerns about range anxiety and charging availability.
Conclusion
BESCOM's ambitious plan to establish a total of 3,560 EV charging stations across Karnataka marks a significant milestone in the state's transition toward electric mobility. With a strategic approach to location selection, building advanced charging infrastructure, and integration of renewable energy sources, BESCOM aims to create a robust and sustainable charging network to support the growing number of electric vehicles in Karnataka. This initiative will not only boost EV adoption in Karnataka but also contribute to the overall reduction of carbon emissions, paving the way for a cleaner and greener Karnataka.
FAQ:
How many EV charging stations will BESCOM establish under the PPP model?
BESCOM plans to set up 530 EV charging stations across Karnataka under the PPP model.
Why is the establishment of EV charging stations crucial for electric mobility?
The presence of a robust charging infrastructure is crucial to support the growing number of electric vehicles in the state and address concerns related to range anxiety and charging availability.
How many EV charging stations are there in Karnataka?
Currently, there are 704 EV charging stations in Karnataka including both AC and DC chargers.
What is the tariff for EV charging in Karnataka?
According to Karnataka Electricity Regulatory Commission (KERC), the EV charging tariff is Rs 7.62/kWH for AC charging and Rs 8.32/kWh for DC charging in 2023.
How many EVs are there in Bangalore?
The overall number of EVs in Karnataka is 23,351 units as of June 2023, according to the Centre of Energy Finance (CEEW).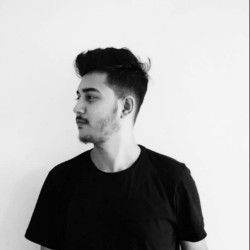 Latest posts by Abhishek Gautam
(see all)