MINI: Japanese automobile manufacturer, Yamaha motors soon to Launch Yamaha Neo and E01 electric scooters in India, likely to have swappable batteries. Company is likely to launch the scooters by the end of April.
Highlights:
Soon Yahama Motors to launch two new Yamaha electric scooters E01 and NEO in India by the end of April 2022.
Prior to launch, the electric scooters will be unveiled on April 11, 2022.
The production to be done in one of the IYM's manufacturing facilities in Faridabad, Surajpur or Kanchipuram.
With the gradual shift towards electric mobility, many Indian two-wheeler giants have started testing out their initial variants of electric scooters in India. Known for its heavy lineup of two-wheelers in India, Yamaha is likely to be its first stylish and sporty themed electric two-wheeler in India.
The Japanese manufacturer of motorcycles, Yamaha Motors is expected to launch two electric scooters E01 and NEO by the end of this year. Both the upcoming Yamaha electric scooters will be low-cost urban mobility solutions based on the concept E01 showcased in the Tokyo Motor show 2019.
Powered by a hub motor offering 2kW output, Yamaha NEO's performance is similar to 50cc gasoline-powered electric scooters.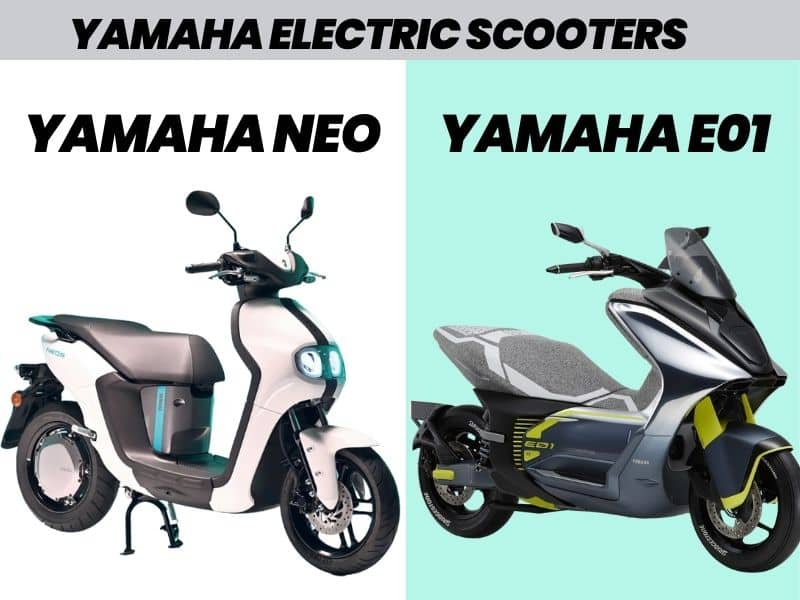 Whereas a recently registered variant, E01 is more among the two electric scooters. Equivalent to a 125cc ICE scooter, E01 will be tested out by vehicle sharing platforms and government agencies in some countries, before the launch.
READ MORE: Top 7 upcoming electric scooters in India 2022 | Top electric bikes in India

As per a report, the production of E01 and NEO is to be held in one of the IYM's Manufacturing facilities which comprise 3 states: Faridabad (Haryana), Surajpur (Uttar Pradesh), and Kanchipuram (Tamilnadu).
Yamaha Electric Scooters Features
With a vehicle weight of 198.4 pounds, the NEO EV scooter comes with a LED headlight, mirrors view, and a comfortable single-piece 31.3-inch seat. The Mechanical leading trailing drum brake performs the braking duties which are integrated with the ABS facility.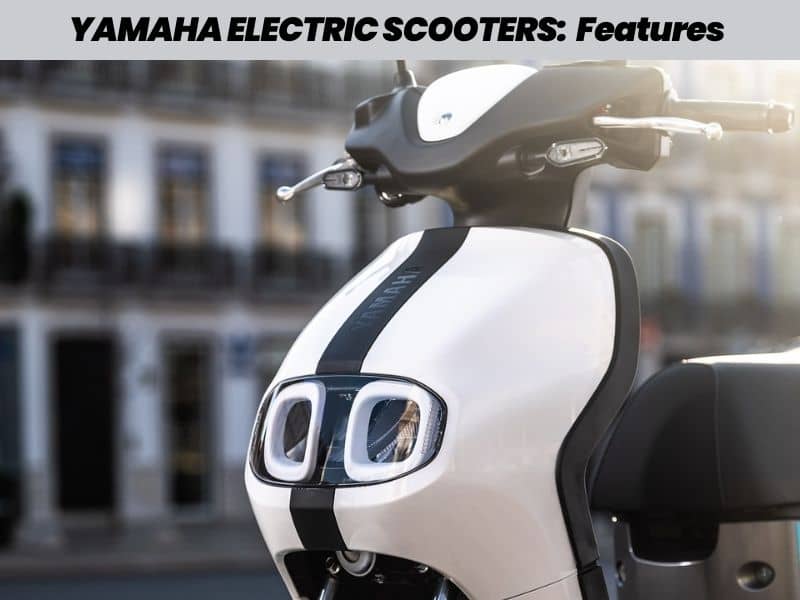 Talking about the technology, the NEO EV scooter has an LCD screen display that can be connected with a smartphone, it also comes with a wireless Smart key feature.
With almost similar telescopic forks and shock absorbers, the Yamaha nEO and EO1 Electric scooters share almost similar features
Not many details are shared about Yamaha's electric scooters but, the company mentions the scooters to be stylish and sporty.
Charging time
Depending on the condition and battery degradation, the launch Yamaha NEO Electric scooter takes a minimum of four hours and a maximum of eight hours to get fully charged.
One can use a Wall charger 220VAC; Output 58.8V, 3A to charge the scooter and the energy consumed by the Yamaha NEO EV scooter will be a 49.9-watt-hour per mile.
The Yamaha E01 electric scooter is likely to be launched with swappable battery technology, so the charging time is omitted here. With the lack of a unified solution for the swappable battery technology, we cannot confirm the E01's launch yet.
Battery, power and range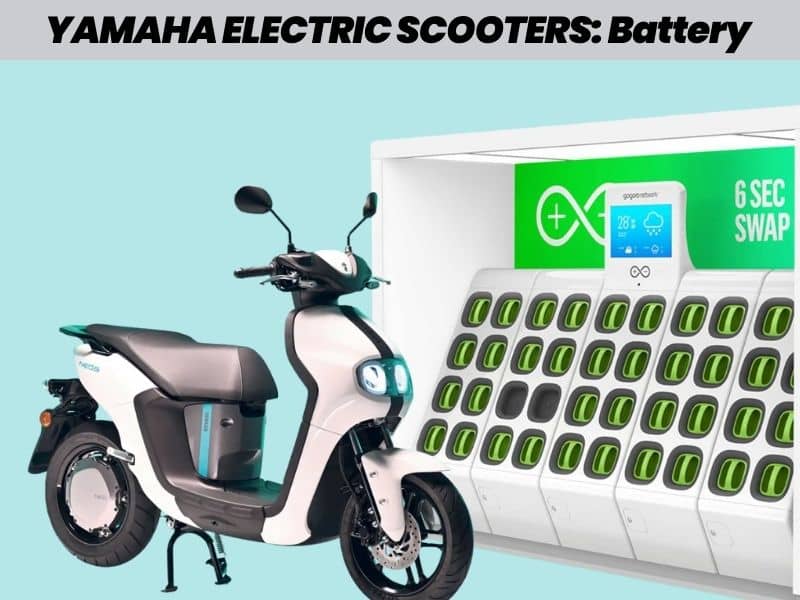 The Yamaha NEO electric scooter variant comes with two removable battery packs, 50.4V/19.2Ah lithium-ion battery, located under the seat .being a short trip urban mobility vehicle Yamaha NEO offers a riding range of 23 km per charge. The second battery provided in NEO is specially designed for short trips around the city as its battery weight is claimed to be 17.6 pounds.
With an Excitation 3 phase synchronized motor, the Yamaha NEO EV scooter claims to provide an output power of 3.1 hp at 424 rpm and a maximum of 3.4 hp at 400 rpm while riding.
Whereas E01 is more powerful than the two variants with a power output of 11kW, with an estimated range of 70km per charge which is equivalent to a 125cc ICE scooter.
E01 soon be tested out by vehicle sharing platforms and government agencies in some countries, prior to the launch.
The upcoming Electric scooter is expected to attract all the generations because of its small size for easy parking and cost-effectiveness for city rides. So we can expect a major revolution in the Indian Electric scooter industry with the launch of affordable electric scooters in India.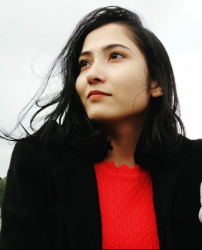 Latest posts by Mamta Upadhaya
(see all)