WardWizard Innovations & mobility Ltd, the manufacturer of "Joy e-bike" signed MoU with Gujarat Government to invest INR 500 crores for the R&D of electric 2 and 3 wheelers.
Highlights:
Ward wizard and the Gujarat government signed a MoU for the the promotion of EV industry in Gujarat.
This initiative is expected to provide over 6,000 jobs in thee state.
The Joint venture is expected to promote local vendors as well as to boost the Make-in-India vision of the central government.
On Monday, WardWard Innovations and mobility Limited made public that it is going to invest INR 500 crore for the research & development of the EV sector in Gujarat. The company signed a memorandum of understanding (MoU) with the Government of Gujarat to aid the growth of the EV industry in the state.
During the Vibrant Gujarat Global Summit 2021, held in Gandhinagar, both the government and WardWizard signed the agreement. According to the MoU, WardWizard is going to invest in the research and development of electric two- and three-wheelers, set up the motor assembly at its Vadodara facility, and develop ancillaries to manufacture raw materials for EVs. The initiative is expected to provide more than 6,000 jobs within the state.
While talking about EV ancillary, Yatin Gupte, chairman and managing director of Wardwizard Innovations and Mobility stated, "The supply chain is under immense pressure with the growing demand for electric vehicles, especially two-wheelers,".
The EV investment shall promote the local vendors as well as push the shift towards electric mobility and boost the Make-in-India vision of the Government of India.
In October, Gujarat launched the Go-Green Scheme with an aim to promote EVs in the state and reduce fuel prices. Through this Scheme, the Government of Gujarat would mainly focus on the key ways to restore the environment, which as of now is at alarming pollution levels.
READ MORE: Electric Vehicle subsidies in Gujarat
Through the scheme, the state's construction and industrial workers would be provided electric two-wheelers at a subsidized rate.
Any worker who works in the organized sector like an industrial laborer can get a subsidy of 30 percent on the price of the electric vehicle or a subsidy of ₹30,000, whichever is less.
Construction sector laborers can avail of a 50 percent subsidy or a discount of ₹30,000, whichever is less, on their battery-powered two-wheeler ride.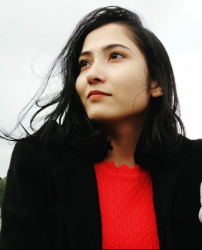 Latest posts by Mamta Upadhaya
(see all)