EV fluids in India are custom developed to meet modern hybrid and electric vehicles' cooling, electrical conductivity, and copper compatibility needs for enhanced electrical properties.
Protects hybrid and electric vehicles against short circuits and static electricity.
Provides optimal temperature control with efficient cooling.
Just like the international EV market, EV fluids are beginning to gain momentum in India as well. To make a name for itself in the growing Indian EV industry, TotalEnergies Marketing India Private Limited (TEMIPL) unveiled its range of Electric Vehicle Fluids for the Indian market to be used in Electric cars and bikes.
TEMIPL is likely to launch two new products-
Quartz EV Fluid for cars.
Hi-Perf EV fluids for bikes.
The company stated its extensive research put into the development of its range of EV fluids. TEMIPL partnered with EV manufacturers around the world as well as Formula E races to test their EV fluids with the goal to improve the vehicle's performance and life span.
These EV fluids are developed specifically for keeping the electric and hybrid vehicles in peak condition throughout their lifetime by maintaining the electric motors, electric transmissions, batteries, and drivetrain reducers.
EV fluids are the fluids explicitly developed for modern hybrid and electric vehicles to meet the cooling, insulation, and copper compatibility to ensure that the electric cars remain in peak conditions throughout their lifetime.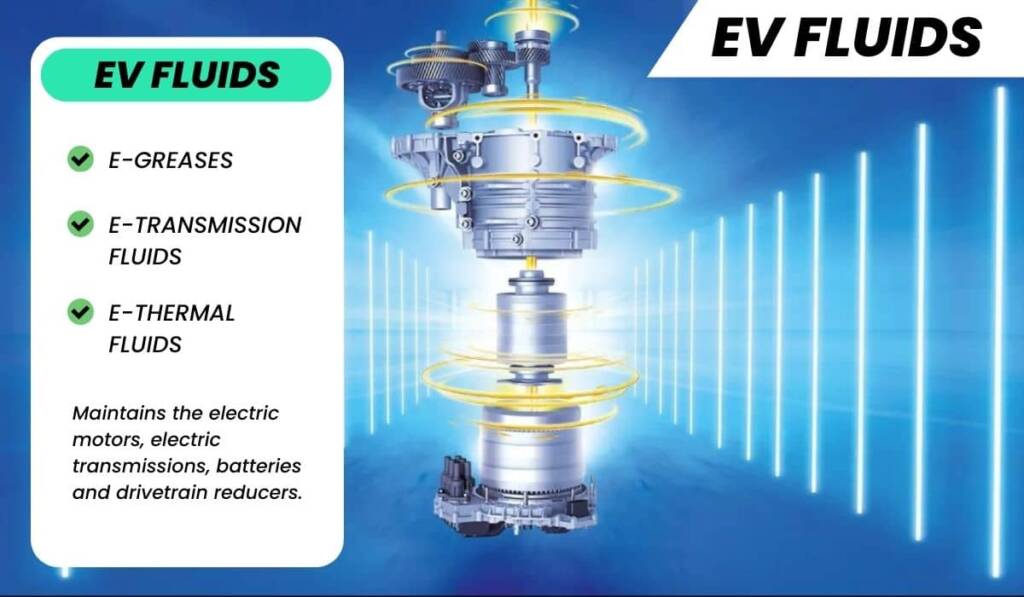 READ MORE:
EVs operate with much higher electrical currents than conventional ICE Vehicles, creating a demand for lubricants developed specifically for EVs. These custom-designed electric vehicle fluids protect the vehicles against short circuits and static electricity. EV fluids have great compatibility with copper against corrosion.
As EVs today come with much more copper and new polymer materials, the use of EV fluids is a must.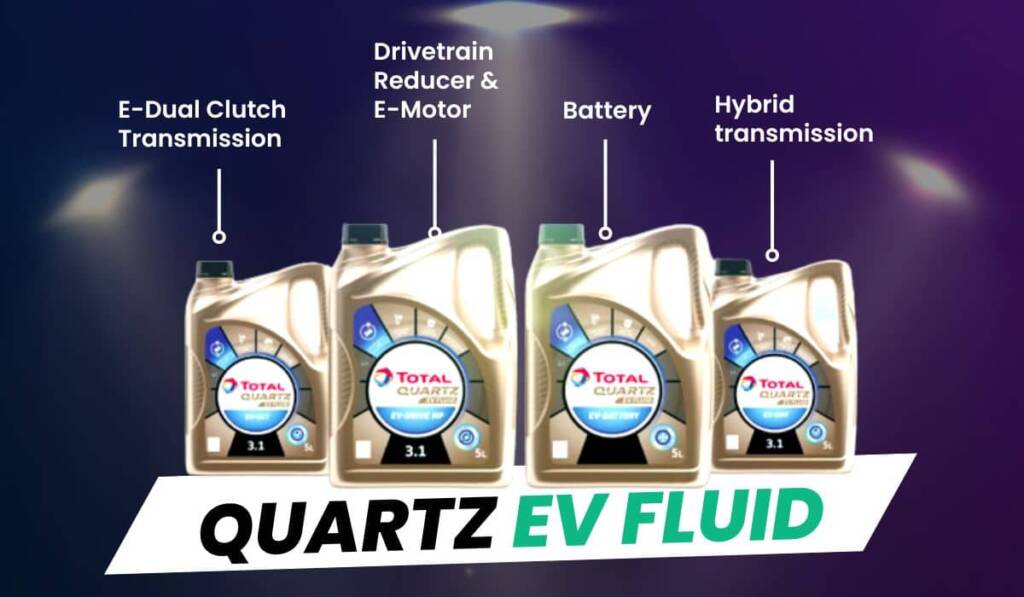 Electric Vehicle fluids are classified into three categories:
E-greases: E-greases are special fluids designed for electric vehicles to counter NVH (noise, vibration, and harness) levels in electric vehicles. They basically protect the motor components so that they last longer.
E-transmission fluids: Fluids designed specifically to improve the efficiency and lifetime of the drivetrain system in electric vehicles, used mainly in BEVs, PHEVs, and FCEVs globally.
E-thermal fluids: Coolant fluids developed to keep the batteries cool during charging and discharging. Keeps the batteries at a controlled temperature even in extreme weather conditions. 
Syed Shakilur Rahman, CEO of Lubricants South Asia, TEMIPL, is optimistic about the growth of the EV market in India in the next five years due to the constant push from the central Government towards clean and sustainable mobility.
With the launch EV fluid range in India, TotalEnergies has brought its years of global experience and technical expertise to the Indian market.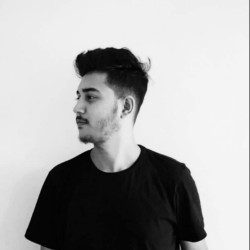 Latest posts by Abhishek Gautam
(see all)