Hero Motocorp introduced a new EV brand "Vida – Powered by Hero" for its upcoming EV venture and reportedly to unveil its first electric scooter on July 1, 2022. 
Highlights:
Hero MotoCorp introduced new brand name 'Vida-Powered by Hero" to enter into EV market.
Company is likely to launch its first electric scooter by July 1, 2022
Hero Motocorp is all set to enter into the electric mobility sector with the introduction of a brand new identity for its upcoming electric vehicles under the brand name "Vida-Powered By Hero". Hero Motocorp decided to introduce to new EV brand after having disputes with Hero electric over retaining the Hero brand name.
Hero Motocorp, the world's largest manufacturer of two-wheelers is all set to launch its first electric scooter on July 1, 2022, under the newly introduced brand "Vida" The launch date for Hero Motocorp's upcoming EV is coincided with the birth anniversary of Chairman Emeritus of Hero Motocorp, Dr. Brijmohan Lall. 
Considering the flux of electric mobility in India, major automobile companies have started the shift towards electric mobility with the introduction of new electric vehicles. Some of the notable automobile companies like Bajaj, TVS, Ather, have already launched their first version of electric scooters. Considering this, Hero Motocorp has officially revealed the date to enter the Indian EV market with the launch of its iconic electric scooter. 
As per reports, Hero Motocorp is likely to produce the new electric scooter in its Chittoor factory, and the dispatches are likely to begin later in 2022 after the booking. 
Vida too is expected to adopt the same booking and delivery kind of process, like the rest of the Indian electric scooter brands.
The new brand logo of Vida features "sunrise" as its visual identity, to which Dr. Pawan Munjal said, "Vida means life, and the brand's sole purpose is to create a positive impact on the world and move us all forward in meaningful ways. The name is perfect for what the company is building for the next generation. 17 weeks from now, the company will launch its Vida platform, products, and services, with a vision to make the world a better place."
Dr. Pawan Munjal also stated about building a future of optimism and positive energy. The company aims to build a future that is clean and everyone has something to look forward to and participate in something which is bigger and better. He also stated about leading Vida and giving an opportunity for everyone to thrive, grow and live with the introduction of "Vida".
READ MORE: Hero electric collabs with BPCL for EV Chargers | Hero electric leads electric two-wheeler segment in India
Post the introduction of the new brand, the company is very optimistic about receiving positive feedback from buyers around the world. However, experts say that the new brand has to go through a series of aggressive branding and marketing to make a place in the Indian EV market along with some outstanding features in its upcoming electric vehicles.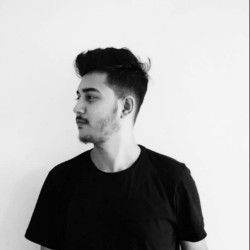 Latest posts by Abhishek Gautam
(see all)