Highlights:
Tesla to establish a Giga Factory in India very soon
Tesla to launch in India by 2024 under the name Tesla Motors and Energy
21 June 2022 | 12:10 AM | India
Tesla is set to make its way into the Indian market by 2024 by establishing a Giga factory under its registered arm – Tesla Motors and Energy. Elon Musk confirmed this news after meeting with Prime Minister Narendra Modi during his visit to the United States on 21 June 2023. This announcement of Tesla's launch in India has generated significant buzz and anticipation among automobile enthusiasts and potential customers in India.
During their meeting, Elon Musk and Prime Minister Modi discussed about Tesla's expansion plans in India. Musk expressed his enthusiasm for entering the Indian market, citing the country's potential as a hub for sustainable transportation and renewable energy solutions.
Being asked about the plans to launch Tesla in India, Elon Musk stated," I am confident that Tesla will be in India soon, and I would like to thank PM Modi for his support of this initiative". Reporters asked if Musk is a Modi Fan too, Elon Musk replied, " I am a Fan of Modi, and I am excited about the future of India".
After the meeting, both Narendra Modi and Elon Musk updated the discussion on Twitter saying:
Great conversation with @NarendraModi https://t.co/UYpRvNywHb

— Elon Musk (@elonmusk) June 21, 2023
With India's growing focus on reducing carbon emissions and promoting electric mobility, Tesla's entry holds great promise for both the Indian automotive industry and the nation's environmental goals to become carbon neutral by 2030.
Also read: Nitin Gadkari welcomes Tesla in India
Tesla in India
Tesla's entry into India is expected to accelerate the adoption of electric vehicles in India. The company's cutting-edge technology, sleek design, and reputation for innovation have already gained a massive global following. Indian consumers have long awaited the opportunity to own Tesla vehicles, known for their impressive range, performance, and advanced features.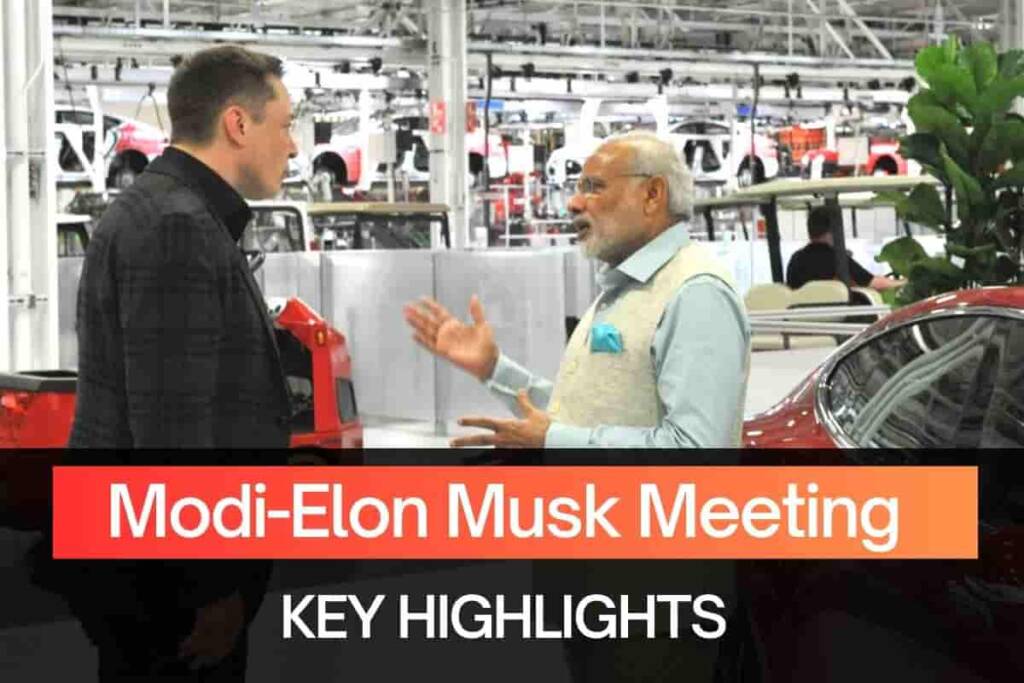 Indian consumers have waited since 2019 for Tesla's entry in India when Tesla registered its first India arm in Bangalore – Tesla Motors and Energy. In 2021, Tesla made another announcement to launch their electric cars in cities like Delhi, Mumbai, and Bengaluru.
In May 2023, Tesla executives visited India and meet government officials to establish a Giga Factory in India with a vision to make a manufacturing hub to export EVs all over Asia.
The Indian government has also been actively encouraging the adoption of electric vehicles, offering various EV incentives, and promoting the development of EV charging infrastructure in India. Tesla's entry into the market will further accelerate this shift towards sustainable transportation and contribute to the country's vision of becoming a global player in sustainable transport.
With the confirmation of Tesla's entry into India by 2024, potential customers can look forward to a range of exciting electric vehicle models hitting the roads. Tesla's lineup of electric cars includes the popular Model S sedan, Model 3 compact sedan, Model X SUV, and the forthcoming Model Y compact SUV. These vehicles offer state-of-the-art technology, exceptional driving experience, and zero-emission transportation.
Moreover, Tesla's presence in India is expected to create employment opportunities and boost the local economy. The establishment of manufacturing facilities and service centers will not only support the production and maintenance of Tesla vehicles but also contribute to the growth of industries associated with electric vehicles such as the EV battery and components.
In conclusion, Elon Musk's confirmation of the entry of Tesla electric cars into the Indian market after his meeting with Prime Minister Narendra Modi has sparked excitement among Indian EV enthusiasts.
With its advanced technology, commitment to sustainability, and reputation for excellence, Tesla is poised to significantly impact India's journey toward a greener future.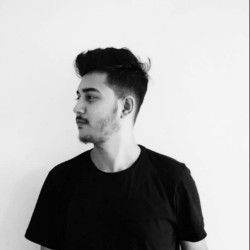 Latest posts by Abhishek Gautam
(see all)