Non-flammable Offgrid ZincGel EV battery are likely to prevent the ongoing issue of EV fires caused by overheating of Lithium-Ion batteries and reduce the overall damage impact on the environment.
Highlights:
ZincGel batteries being cost-efficient, likely to reduce the overall purchase cost of Indian EVs.
With twice the lifecycle and lower operational cost, Offrid ZincGel EV battery tech addresses most of the issues faced by Li-Ion batteries.
Offgrid Energy Labs and the Government of India coupled through the Advanced Cell Chemistry PLI scheme for the manufacturing of Offgrid ZincGel EV battery technology.  
With a new paradigm comes new challenges. The growth of the electric vehicle ecosystem in India brought new challenges to the Indian EV sector. To cater to new challenges the automotive manufacturer is adapting new alternative ways to solve the problems like battery swapping, durability, and thermal runway along with the other limitations of Lithium-ion batteries. 
Viewing the current problems in the energy storage solutions, Offgrid Energy labs has introduced a new ZincGel battery technology with a vision to transform the EV battery landscape in India and abroad. Offgrid's ZincGel EV battery technology is a highly efficient and cost-effective alternative solution to the costly batteries for electric vehicles in India. The import of costly Lithium-ion batteries for EVs is a major reason for above the average cost of EVs in India.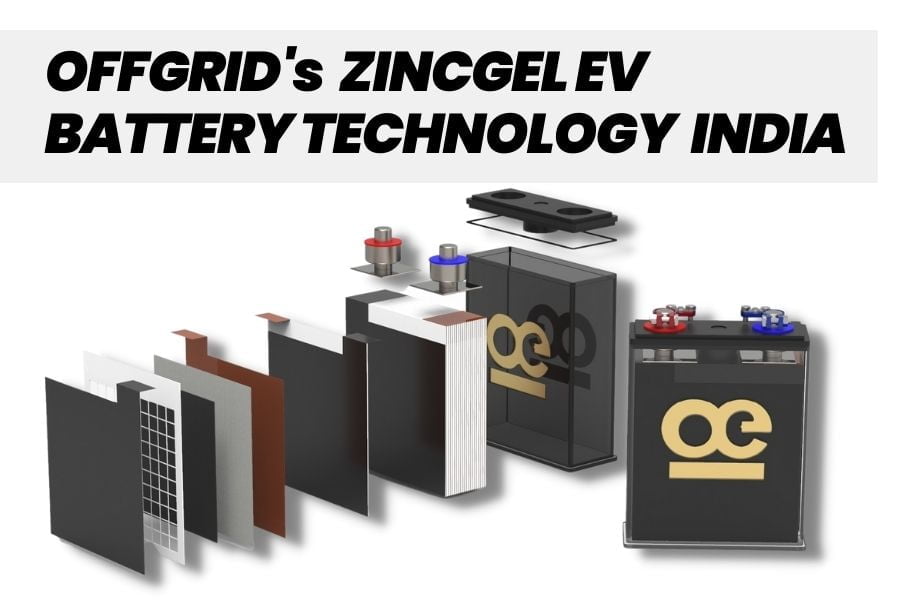 The current issues of EV fire incidents in the Lithium-Ion batteries is catered by Offgrid Energy Labs with the introduction of non-flammable electric vehicle batteries with a twice-life cycle compared to plying Li-Ion batteries. Sustainable EV batteries made from recycled materials are a highly effective solution for the battery swapping segment in India.
Offgrid's ZincGel EV battery technology is likely to be the greatest innovation so far for low powered mobility like electric two-wheelers and three-wheelers considering ZincGel battery's higher life cycle and lower operational costs. The innovative Ev battery technology has energy efficiency similar to currently plying Lithium-Ion batteries. 
READ MORE:
EV battery types and its future market | Union budget new policy on battery swapping technology
ZincGel batteries are highly suitable for last-mile transportation because of their lower price, and higher life cycle, decreasing the overall travel cost. Because of its effectiveness in higher temperatures, and preventing fire safety concerns, Offgrid ZincGel EV battery technology is the best alternative to imported Lithium-Ion batteries. 
The global shift in the mobility pattern has created a high demand for energy storage solutions all over the world. With the increase in the number of EVs globally, the amount of renewable energy being used for this sector is increasing. So we need some extremely reliable and cost-efficient storage solutions to fully utilize the power of these renewable energies, which is clearly the ZincGel technology so far.
Built on a modular platform, the Offgrid ZincGel EV battery technology is highly customizable as per requirements to modulate between temperature, energy density, and charging speed. 
Produced with readily available Zinc-based non-toxic materials, Offgrid Energy Lab's ZincGel battery technology made a significant contribution to revolutionizing the energy storage ecosystem of India.
Abide by the global commitments to reduce vehicular pollution, GOI made an ambitious target of 30% yearly vehicle registrations by 2030. To meet the goal government and companies need to introduce alternative standardized technologies for battery swapping, energy storage, and charging infrastructure.
Offgrid Labs is working to meet this goal by creating sustainable, safer, and efficient energy storage solutions in India. Offgrid Energy Labs is accelerating the shift to electric mobility by the introduction of cheaper and more efficient EV battery alternatives by making use of readily available materials to make indigenous EV batteries.
FAQ
What is ZincGel EV Battery Technology?
ZincGel EV battery is a non-flammable electric vehicle battery made out of readily available non-toxic ZInc-based materials. It is more efficient and offers twice the life cycle compared to traditional Lithium-Ion batteries.
Is ZincGel battery better than Lithium-Ion battery?
ZincGel battery is a non-flammable energy storage solution for EVs, and it is definitely better than Lithium-Ion batteries considering its energy efficiency and twice the lifecycle.
Who makes ZincGel batteries in India?
Offgrid Energy Labs is the patented owner and manufacturer of ZincGel EV batteries for energy storage in India.
What is the cost of ZincGel EV battery in India?
Being made out of readily available non-toxic Zinc-based materials, the ZincGel EV battery is highly cost-efficient and costs half the price of Lithium-Ion batteries.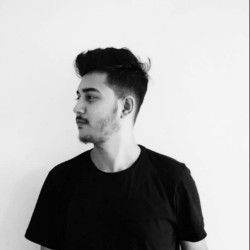 Latest posts by Abhishek Gautam
(see all)