MINI: Maruti Suzuki is likely to invest 1 trillion yen for the R&D of electric vehicles globally by 2025. The company is likely to invest 7,300 crores for Maruti Suzuki's battery plant in Gujarat.
Highlights:
Suzuki Motors is likely to set up a battery manufacturing plant near its existing SMG plant in Gujarat.
Suzuki motors signed an MoU with Gujarat Government during during India-japan forum.
Post localization of EV batteries, Company likely to offer affordable electric cars for Indian market.
Parent to India's largest carmaker, Suzuki Motors is likely to invest Rs 10,440 crore for indigenous manufacturing of electric vehicles and EV batteries in India in Gujarat after signing an MoU with the state government for the Maruti Suzuki battery plant.
Suzuki Motor's Indian subsidiaries, Maruti Suzuki and Toyota Kirloskar Motors are heavily investing in the R&D of EV to develop affordable mass EV products for the Indian market. Maruti Suzuki is planning to launch affordable EVs models for India and Japan by 2025.
In addition to that, Maruti Suzuki India and Toyota Tsusho Group came up with a 50-50 percent joint venture with an investment of nearly 46 crores to set up a vehicle recycling plant in Gujarat.
Over a period of 5 years, Suzuki plans to invest 1 trillion yen in the R&D of electric vehicles globally. Maruti Suzuki is India's largest carmaker company, occupying almost 50 percent of the domestic car market. Maruti Suzuki is known for affordable vehicles catering to the mass market segment.
Suzuki's MoU with Gujarat Government
At the Indian-Japan economic forum held in Delhi on 19 March, Japanese Automakers signed an MoU with the Gujarat government for setting up a new Maruti Suzuki battery plant for the development of electric vehicles battery technology.
Under the MoU, Suzuki motors is likely to set up the new R&D plant near an existing plant owned by Suzuki Motors Gujarat (SMG). According to the MoU, SMG is likely to invest 7,300 crores to set up a plant for manufacturing Li-Ion EV batteries, and the rest 3,100 crores for ramping up the production of EVs in India by 2025.
The company's President, Toshihiro Suzuki stated about Suzuki's vision to achieve carbon neutrality with small affordable mass segment cars and the company will be bringing investment to India for Atma-Nirbhar Bharat.
Earlier in 2019, Maruti tested an electric variant of WagonR on Indian roads, planned to launch in 2020. But company's inability to offer the car in the affordable mass-market segment postponed the launch.
Now, with the rise in the sale of EVs and major carmakers already rolling out their first version of EVs, Suzuki finally announced to launch its upcoming electric vehicles by 2025.
READ MORE: Maruti 800 electric car launch in India | Top EV stocks 2022
Maruti Suzuki also collaborated with some companies like Toyota and Kirloskar for a mutual share of technology and a vision to cater to the mass market. The collaboration is likely to co-develop and launch an electric SUV by end of 2023 in India.
Currently, the highest-selling EV in India starts at Rs 14.5 lakh in New Delhi, which is in the higher end for consumers opting EVs for the first time. This is mainly due to the import of Lithium-Ion batteries from China and South Korea.
But now with the localization of electric vehicle batteries in the Maruti Suzuki battery plant and EV components, we expect Maruti Suzuki can offer EVs in the affordable range to cater the mass market segment in India.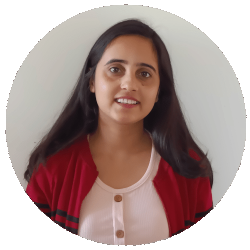 Latest posts by Sima Sharma
(see all)