Chairman RC Bhargava stated that Maruti Suzuki India will only launch its electric cars in India post-2025, considering the current sales of electric vehicles in India.
Highlights:
Maruti Suzuki plans to Launch EVs post-2025.
Battery imports and Price are the barriers to launch.
Initially tested Wagon R electric postponed for launch.
Rise of demands on CNG's models due to price hike of petrol and diesel in India.
Rumors of Maruti 800 electric car in India
Maruti Suzuki's Chairman RC Bhargava stated that Maruti Suzuki India will only launch its electric cars in India post-2025, looking at the current sales figures of electric vehicles in India. Maruti Suzuki expects to sell around 10,000 units of electric vehicles in India in a month whenever it enters the electric mobility space.
Even if market place for electric vehicles in India boosts up, we are not likely to see Maruti Suzuki electric car India anytime soon before 2025, he stated.
READ MORE: Electric Car sales in India 2019-2022
Recently in an online seminar, the chairman tried to indicate the current price scenario of electric vehicles in India. He suggested that the import of parts and the dependency on the third-parties as to the barrier to EV manufacturing by Maruti.
Maruti Suzuki is aware that most of the components in the electric vehicles in India such as charging infrastructure and electric supply are mostly dependent on third parties, which gradually shoots up the manufacturing cost.
As of now looking at the price hike of gasoline, Maruti Suzuki is more intensifying its focus on CNG for its models. With 2 Lakhs pending orders for CNG models, the company is more invested in the fulfillment of the same, he stated.
Bhargava stated that "Unfortunately, we will not feel happy if we can sell even 1,000 Maruti Suzuki electric car in India a month. For some reason, we have gone too much higher volumes, and volumes in 100s and even 1,000s, are very good, but they leave us a little excited.
So we have to see if I start selling EVs I would like to sell maybe 10,000 EVs in a month or something closer to that.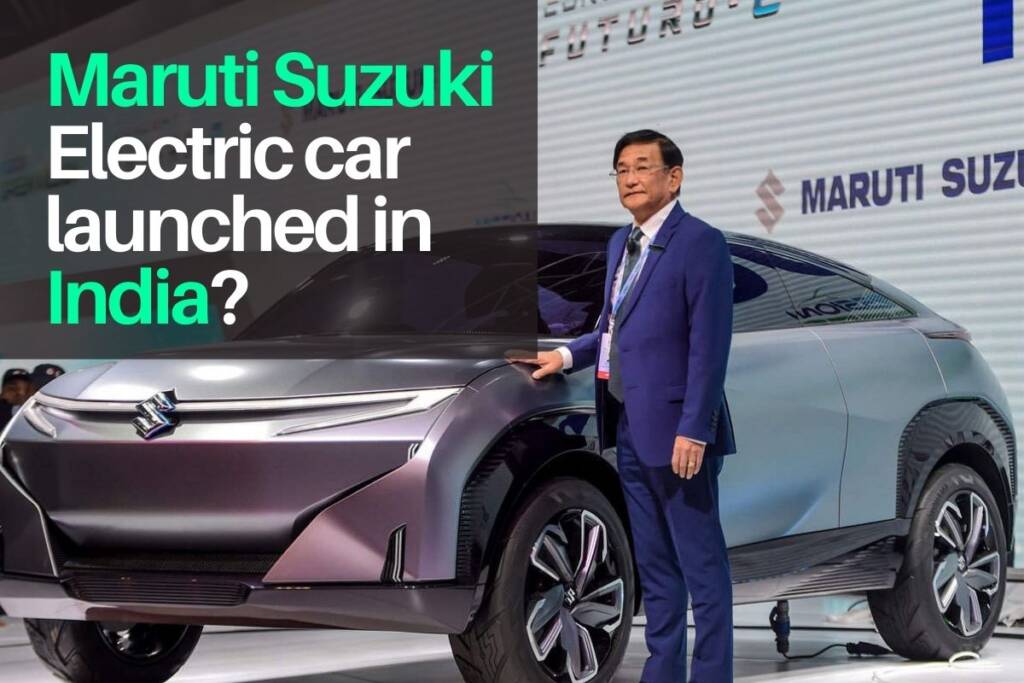 As an automobile giant in the mid-range section, Maruti Suzuki plans to launch their Maruti Suzuki electric car in India once the price can be brought down to a base level, especially for the Indian middle-class.
He stated "I have to have a car which is more saleable, there has to be greater demand for the product. All Maruti products launched have had very significant demand in the past with a reasonable price for Indians"
When asked about when could Indians be able to see Maruti Suzuki's electric cars on Indian roads, he said that it would be post 2025. The chairman also stated the company's constant interest in the R&D of Maruti Suzuki electric car India and plans to launch an affordable vehicle in India but the timeline has to be decided by its parent company "Suzuki motors'.
He also stated that launching electric vehicles in India would totally depend on the conditions such as its batteries, deployment of charging infrastructure, and the price of EVs in India. It has been difficult to indicate especially in India where the EV ecosystem is booming slow and lack of awareness is the major barrier.
In 2019 the company had first planned to launch Maruti Suzuki electric cars in India by testing one of its bestselling variants Wagon R. But due to lack of infrastructure and government support, the company eventually had to drop its plans to launch it.
If it wasn't for these factors, we would have seen Maruti Suzuki launch its electric vehicles in India by 2021.
When Bhargava was asked if the government Production Linked Incentives(PLI) for Maruti Suzuki Electric vehicles in India would give a push to the launch of Maruti Suzuki Electric cars in India, he stated that "In any case, our programme of launching an electric vehicle is not going to change because of the PLI scheme. I think Maruti Suzuki launch date in India is something to be decided by the Suzuki in japan".
READ MORE: Statewise electric vehicle subsidies in India
Maruti 800 Electric Car Launch and Price.
The rumors have it that Maruti Suzuki is likely willing to launch and electrify one of its evergreen models Maruti Suzuki 800 in India. Although Maruti 800 electric car's price in India will depend again on the battery cost and the third party components.
It may launch its infamous hatchback that ruled over the Indian roads for a decade in electric variant in 2024 with a price range over 8 to 10 lakhs(approx). As of now, many third-party companies have launched Maruti 800 electric car conversion kits, but not many of them could make sales.
In Coming years we might also see Maruti Suzuki collaborate with many more third parties to contribute to the Electric vehicle charging solutions in India and convert more of its models to electric variants.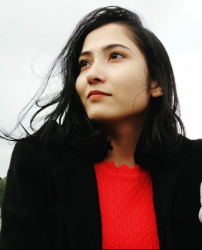 Latest posts by Mamta Upadhaya
(see all)