Mahindra EV India is likely to welcome any willing companies to form a strategic partnership with a vision to extend its growth in the Indian EV sector.
Highlights:
Mahindra to set partnerships with other companies to boat its EV portfolio
Mahindra has signed an agreement with Volkswagen, thereby bringing advanced motors, battery system components, and cells into the Indian EV market.
Tata motors seem to be a tight competitor for Mahindra EV India, yet the company is trying to set new limits to flood the market with its advanced EV components.
Indian multinational automotive manufacturer, Mahindra EV, seeks sourcing from other companies to gear up its EV portfolio, confirms its CEO, Anish Shah.
Shah further added that Mahindra EV India had been focussing on manufacturing its EV components on its own, but now the company advances to develop partnerships with other companies to boost the growth in its EV Sectors.
With this view to boosting its EV sectors, Mahindra electric India signed an agreement with German automaker, Volkswagen, thereby boosting its EVs with advanced motors, battery system components, and cells.
READ MORE:
In an interview with World Economic Forum, Shah Said- "The World is moving towards a lot more partnership. It's better to source the best that's out there, rather than do everything ourselves".
He also added- "It's VW (Volkswahen) at this stage and as we see similar strengths in other areas, we are open to looking at various components that we would bring in, and do what we are very good at in-house as well".
Mahindra, even though it's trying to set new limits with these partnerships, is also under rigorous competition with Tata Motors, India as Tata Motors has been dominating the India's EV market and have raised nearly 1 billion dollars from TPG for the business.
However, Shah, claims that Mahindra will use significant funds for EVs and assured – "We will be open to value creation opportunities."
It can be seen that Mahindra will strengthen its EV portfolio as the company is primarily concerned with passenger cars, particularly sports cars. Mahindra electric seems to be a strong competitor in the Indian EV market, and with the partnership, the company is heading to set new boundaries for the EV market in India.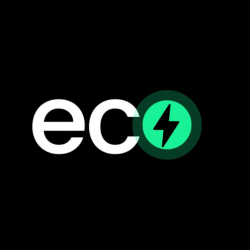 Latest posts by Ecogears Admin
(see all)