India's second-largest automotive manufacturer company, Hyundai plans to launch 6 new Electric Vehicles in India by 2028 and claims to invest Rs 4,000 towards the R&D, Manufacture, and development of EV charging infrastructure in India.
Highlights:
Indicates to introduce globally known E-GMP EV Modular platform to India.
Hyundai electric made some aggressive plans and BEV roadmap to retain the their initial position.
Installed 108 EV fast chargers in Hyundai dealership across India..
The company indicated that the launch will Include Sedan, SUVs, ans CUVs.
Considering the trend of EV transition in India, the Seoul-based Automotive company Hyundai plans to launch 6 new EVs in India before 2028. As per reports the company is to invest INR 4000 crores in this project for the development of the EV ecosystem in India.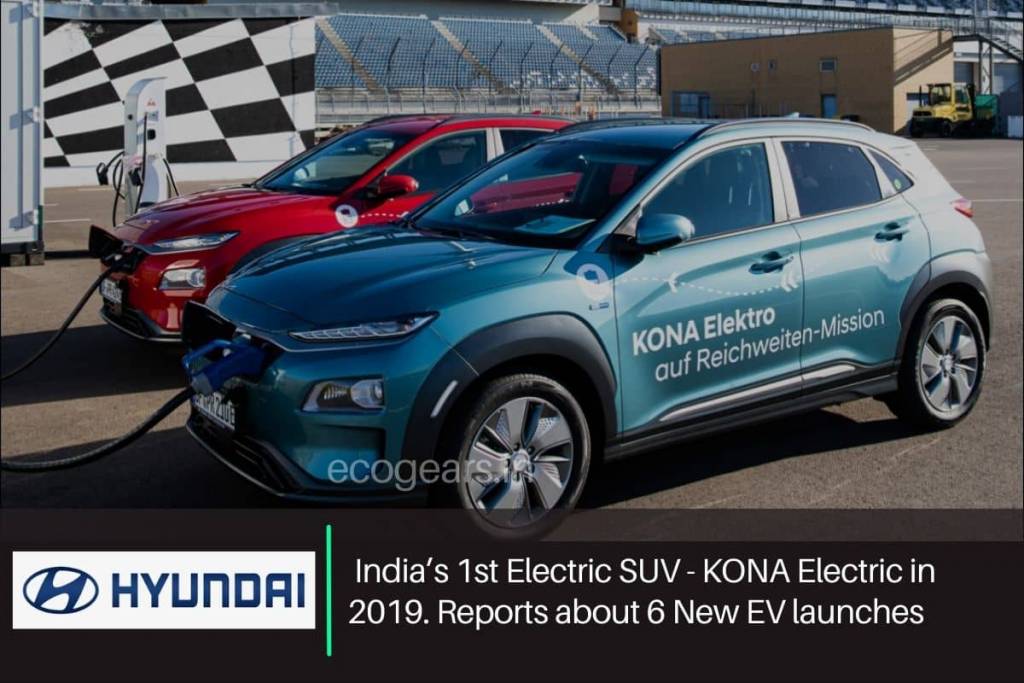 Hyundai electric, already made a significant mark by the launch of the iconic Hyundai Kona during the initial EV transition phase. With the major automobile giants shifting to the EV segment, Hyundai indicated its aggressive plans for the EV sector in India to retain its initial position. 
Hyundai's Managing Director, SS Kim stated, "I think India might be having the same situation in the near future," said Kim. "Our six battery EVs will cover various segments. Our future electric vehicle business should outperform… existing performance in the general (internal combustion engine) market"
READ MORE: State-wise EV subsidies in India: Highest/Lowest
Hyundai's Electric Vehicle  roadmap for India.
Hyundai electric stated that it is currently developing a Company roadmap for electric vehicles in India. The company plans to develop R&D for indigenous manufacturing of parts and batteries.
Hyundai's plan to launch 6 electric vehicles includes both the economic and premium segment vehicles. 
This segment will likely include sedans, SUVs, and CUV. Major automobile writers indicate the first launch in India to be the Ioniq 5 electric car.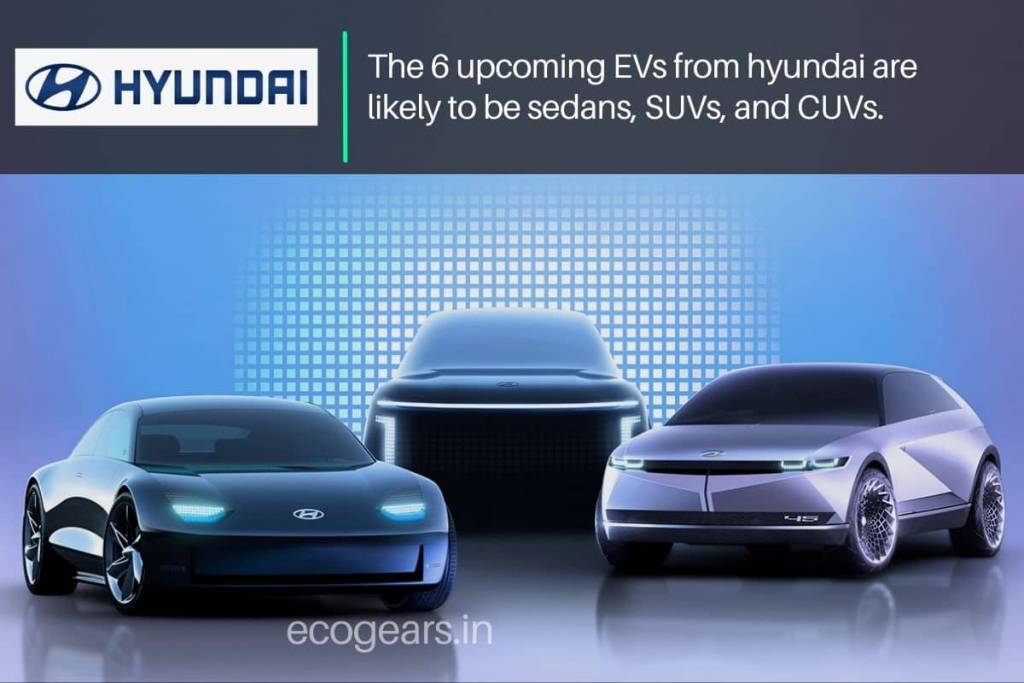 India's first E-GMP based electric car.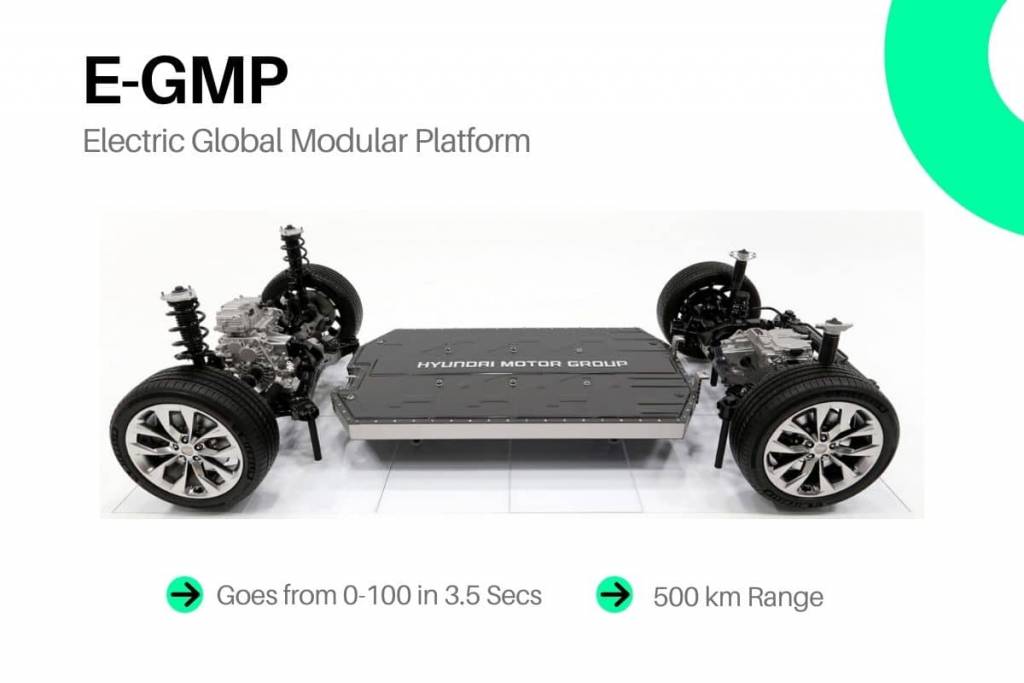 Hyundai is likely to launch India's first E-GMP (Electric Global Modular Platform) based electric cars. The company claims to add this new technology to the upcoming premium electric vehicles. 
E-GMP is a dedicated battery electric vehicle (BEV) platform that has Platform modularization and standardization for flexible development based on customer needs.
The company is confident to make a significant mark in the Indian EV industry with this state-of-the-art technology that offers 500 km of range and goes from 0-100 in less than 3.5 seconds.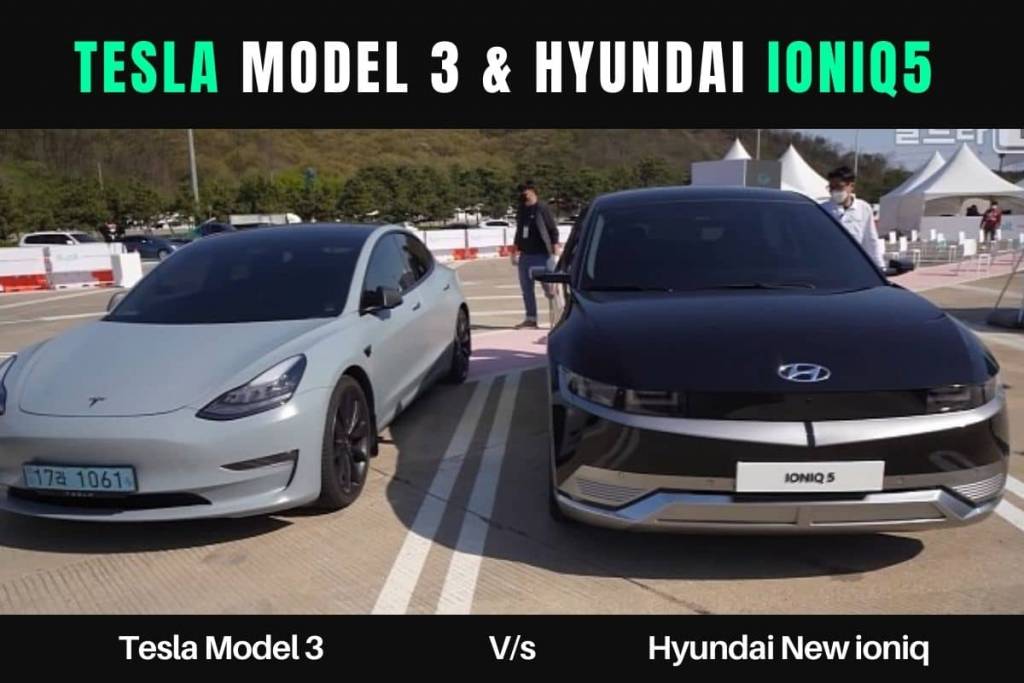 Kim stated about Indian customers, "One focus area in the future EV product line-up is the mass market EV. Mass market means the customer wants some affordable vehicle: long-range and fast charging,". This indicates the company's commitment and interest to lead the EV sector in India in the near future.
"From the OEM (original equipment manufacturer) perspective, to realize (this) is not easy. We want to be cost-competitive and at the same time, offer some high technology vehicles the customer can trust in terms of their daily life and driving experience. So, we will come up with some solution to meet Indian customer needs," "For us to move forward, to be much more proactive, not only from Hyundai but the auto industry perspective as well, government support is critically important," Kim said. "In many countries in Europe, South Korea, and China, the government gives subsidies not only to fleet customers but also to private customers. It is the true driver of electrification in the automotive sector." Kim further added.
Charging Infrastructure Development:
To cater to the major barrier of EV adoption in India, Hyundai installed 108 AC chargers in its dealerships across India. Reports say about the company's venture with Indian Oil to install DC fast chargers in petrol pumps across the nation.
EV sales in India are expected to increase by a CAGR of 53% to 175,000 units by 2028. 79,000 EVs are to be expected to be in public service by 2025 which has grown from 2,900 in 2021.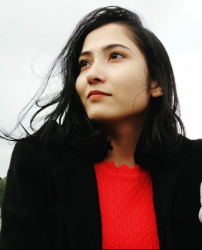 Latest posts by Mamta Upadhaya
(see all)