The investigation into the EV fires seems to be accelerating as EV manufacturers like OLA, Okinawa, and Pure EV are instructed by the court to produce reports on the incidents before July ends.
Highlights:
EV manufacturers face a serious problem as the government seems to conduct a detailed investigation of EV battery blasts.
Ola, Okinawa, Pure EV, and other EV manufacturers are ordered to respond to court notice within the month of July.
Strict panel action to be taken against these EV manufacturers, if found guilty.
The center has strictly warned the Electric Vehicle manufacturer, Ola, Okinawa, Pure EV, and others to respond to the notice regarding EVs catching fire at any cost before the end of July.  The government has also condemned these Electric Vehicle manufacturers for making faulty and poorly tested vehicles and has questioned why they should be exempted from panel actions viewing the EV fires in India.
As per the reports, the government has provided an extended time period till the end of July to these Electric Vehicle Manufacturers so that they can respond to the notice for EV fires. The center has clearly reported that, once these EV manufacturers submit their response, the government will decide appropriate panel actions, if required. 
The Ministry of Roads Transport and Highway is also expecting a response to the notice from the EV makers so that it could check any further such incidents.
For the detailed investigation of the EV blasts in April 2022, the Central Consumer Protection Authority (CCPA) issued notices to Pure EV and Boom Motors to submit a detailed report regarding the blasts of the Electric Vehicles manufactured by them.
READ MORE:
The primary investigation of the EV fires and blasts conducted by the government hints at the fact that there were certain faults in the battery cells and designs of the Electric Vehicle, causing its blast. The Defense Research and Development Organization (DRDO) also reported the same issues that caused these EV blasts.
The DRDO stated that the EV manufacturers like Ola, Okinawa, Pure EV, and Doom Motors used low-grade materials in their EV batteries to cut the cost, thereby resulting in EV fires and blasts.
Nitin Gadkari, Union Minister of Road Transport, while giving his statement on the EV blasts said- "If any company is found negligent in their processes, a heavy penalty will be imposed and a recall of all defective vehicles will also be ordered."
The government seems to be very tough and serious regarding the investigation of the EV blasts which is a positive sign as such actions by the government will surely be a lesson for the carelessness on the side of the EV manufacturer.
As we know that EV is the only possible solution to meet the pollution problem, thus, Electric Vehicles should be manufactured in a proper way with different facilities, so that more and more people use EVs for their transportation.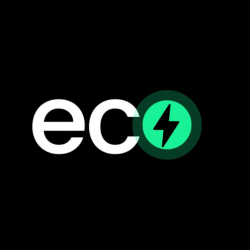 Latest posts by Ecogears Admin
(see all)