With more than 10 new electric cars expected to launch in the economical segment under 10 lacs, Tata motors EV has streamlined its production capacity to prioritize the production of electric cars over fuel cars with an expected growth of 12% in market share.
Highlights:
Tata motors aims to prioritize EV production over ICE cars with an annual sales target of 50,000 by 2023.
Tata motors announced to launch 10 new electric car variants by FY 2026 in India under different price segments.
Company claims to operate in its "full potential" to meet the growing demand for electric cars in India.
Considering the flux of electric mobility in India and increased sales of EVs in comparison to previous years, Tata motors affirms to prioritize the production and distribution of EVs over traditional ICE cars. With strong funding behind, Tata motors announced an ambitious goal to produce 50,000 EVs by the end of 2022.
Currently, Tata Motors EV leads the electric four-wheeler segment in India with a market share of 70%. In FY 2021-2022, Tata Motors sold 9,045 electric cars, contributed majorly by Nexon and Tigor variants. The EV's share out of total passenger vehicle volume in India increased to 6.6% in 2021, compared to the previous volume of 0.4% in 2020.
On the spontaneous growth, Tata indicated the reason to be the increased demand of EVs in India post-Covid-19 scenario. While talking to Shailesh Chandra, MD, Tata Motors, it came to our knowledge that the company has been getting a booking at the rate of 3500 EVs a month, excluding the fleet orders.
The company aims to produce 50,000 electric cars by the end of FY 2023 and plans to scale it up to 125,000 to 150,000 thousand annually, next year onwards. The ambitious target set by Tata motors is expected to generate revenue of Rs 5000 crores in the Fiscal Year 2023.
Tata Motors is all set to dominate the upcoming EV market in India with the launch of three new electric cars in the affordable segment- 10 – 20 Lacs.
Some of the upcoming electric cars from Tata motors are:
| | |
| --- | --- |
| Tata altroz EV | Rs 14 Lakhs |
| Tata EVision Electric | Rs 25 Lakhs |
| Tata Tiago EV | Rs 6.4 lakhs |
Upcoming Tata electric cars in 2022
Catering to the most important barrier of EV adoption in India, Tata Motors is expected to launch Tata Tiago in a very affordable price range of 6 Lakhs. The New Tiago EV is likely to receive the same love from customers, received by earlier variants of Tata electric cars. Tata officials expect to create a boom in the affordable EV segment in India with the launch of these affordable electric vehicles.
With this vision in mind, Tata Motors is rapidly expanding to new cities along with the deployment of charging infrastructure across the nation. 
Shailesh Chandra, MD, Tata Motors, stated, "Company will be launching one or two EV products every year, in the affordable segment for Indian Market.  Nexon is our core today, you will see the action below Nexon as well as above the product in the coming years,"
Surge in Booking of Tata Motors EV :
As of now, buyers have to wait 6-7 months for the delivery of electric vehicles in India. This situation can be justified by the sudden surge in EV demand in India. Tata Motors claims to receive more than 4,000 bookings a month, out of which the company has been able to deliver only 23,00 units during December. 
Tata motors provided some hints about a large number of pending bookings even though the plants are performing at the " Peak Potential". Customers have started to buy EVs as their primary vehicles in India, which gave a major reason for Tata to further ramp up their production capacity.

Shailesh Chandra further said, " One out of five vehicles should be an EV in the next five years which translates to 20 percent penetration. We only have two EVs from the seven offerings we have which have given us a six percent penetration. The penetration of electricity in Nexon and Tigor is more than 15 percent. As we move forward, as we electrify more models, this percentage is going to increase,"
READ MORE: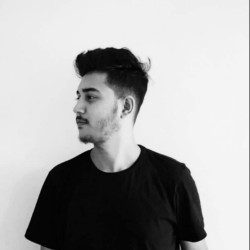 Latest posts by Abhishek Gautam
(see all)