Quiklyz, a vehicle leasing segment of Mahindra and Mahindra Financial Services to offer electric vehicles in an EV subscription model in India starting from Rs 13,549 in India.
Highlights:
EV as subscription model from Quiklyz to offer electric vehicles on lease to common masses and companies.
Subscription service expected to solve the issue of initial cost of owning electric vehicles in India.
Major market driver for the subscription service is the flexibility, convenience and lower costs of running an EV.
Quiklyz, a neo-Indian vehicle leasing company launched its electric vehicle leasing service considering the high purchase cost of EVs in India. Quiklyz, the vehicle leasing segment of Mahindra & Mahindra Financial Services, has the largest portfolio of EVs for rent in India, ranging from economical to luxury electric two-wheelers, three-wheelers, and four-wheelers.
Quiklyz, a neo-Indian EV leasing company provides a choice of EVs to Indian consumers along with flexibility and convenience. As of now, Quiklyz has the largest number of electric vehicles for rent in India with vehicles from leading automobile companies like Mahindra, Tata Motors, Mercedes-Benz, MG Motors, Audi, and Jaguar. 
The company also provides 3W like load vehicles and electric rickshaws for rent for e-commerce companies or any delivery service companies.
READ MORE:
Electric vehicle subsidies in India- state-wise
The major benefit for consumers from EV leasing companies is that the consumers can upgrade the vehicles in 2-3 years depending on the technological advancements in vehicles and newer EV version updates.
Turra Mohammed, Business Head, Quicklyz stated that" As the world is moving on from conventional fuels to alternative sources of energy for powering transport, electric vehicles are emerging as a popular choice among the planet conscious customers. Quiklyz will continue to focus on EVs and will create an exciting platform for customers to have access to EVs in an affordable and hassle-free manner"
Electric Vehicle as a subscription:
Electric vehicles as a subscription service aim to provide electric vehicles for the common masses in an affordable price. EV subscription service paved a way for e-commerce companies to establish a strong delivery network with a very less carbon footprint. 
Many eCommerce companies have already tied up with Quiklyz for delivery vehicles in a subscription model. 
Market drivers:
The major market driver for the electric vehicle as a service model is the initial cost of owning an electric vehicle in India. As of now, due to imported EV batteries, the cost of EVs is beyond the ability of the middle class to buy for commercial use. The vehicle as a service paves a way for such businesses to grow move along with the rapidly growing market in India. 
The lower cost of running an electric vehicle is another market driving factor for EV subscription models, as it adds to the overall profit of the company. 
The higher purchase cost also marks a higher down payment in case of loans from the banks to buy an electric vehicle in India.
These added costs to companies are omitted after the EV subscription service model, as they allow companies to rent EVs for 3-5 years based on their needs on a minimal monthly charge.
Quicklyz is expected to offer electric four-wheelers on rent starting from Rs 21,399 and electric three-wheelers like load vehicles and e-commerce fleets starting from Rs 13,549.
Suman Mishra, CEO, Mahindra Electric stated that " Leasing & Subscription is becoming an important channel for our Electric 3W specifically in load segment to new age enterprises. We look forward to continuing working with Quiklyz to provide such innovative financing solutions for our customers"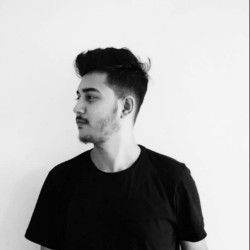 Latest posts by Abhishek Gautam
(see all)