Ola electric has finally launched Ola S1 air, a mass-market and affordable variant of the current plying Ola's S1 electric scooter.
Highlights:
Ola S1 air is a game changer in terms of price compared to its counterparts.
Offering a 100km range, the new scooter is an affordable variant of Ola S1, launched last year.
Lacking some high-end features, the Ola S1 air retains all three ride models-Eco, Sports, and normal.
Ola's CEO, Bhavish Agarwal launched an affordable variant of Ola's S1 series electric scooter on 22 October. Launched this Diwali, the new S1 air electric scooter is an entry-level variant or a mass-market product from the company in the competitive Indian electric scooter market.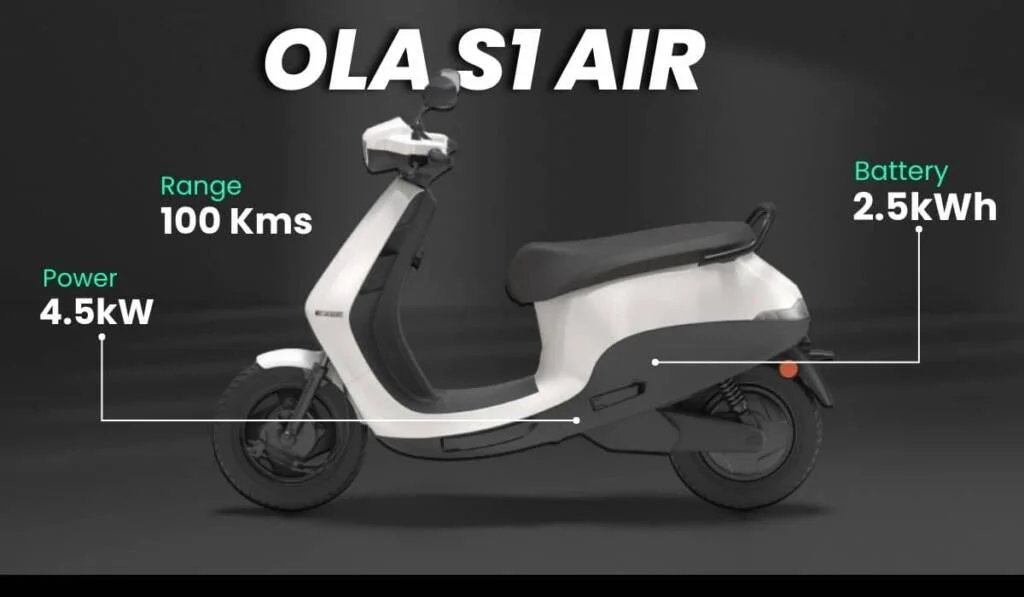 To offer the S1 variant at an affordable competitive price, the electric scooter is missing some high-end features compared to the other two models from S1 series-S1 and S1 Pro.
The S1 air is redesigned with a minimalistic approach yet it retains all the major functionalities compared to its pricy siblings.
What's new in the Ola s1 Air?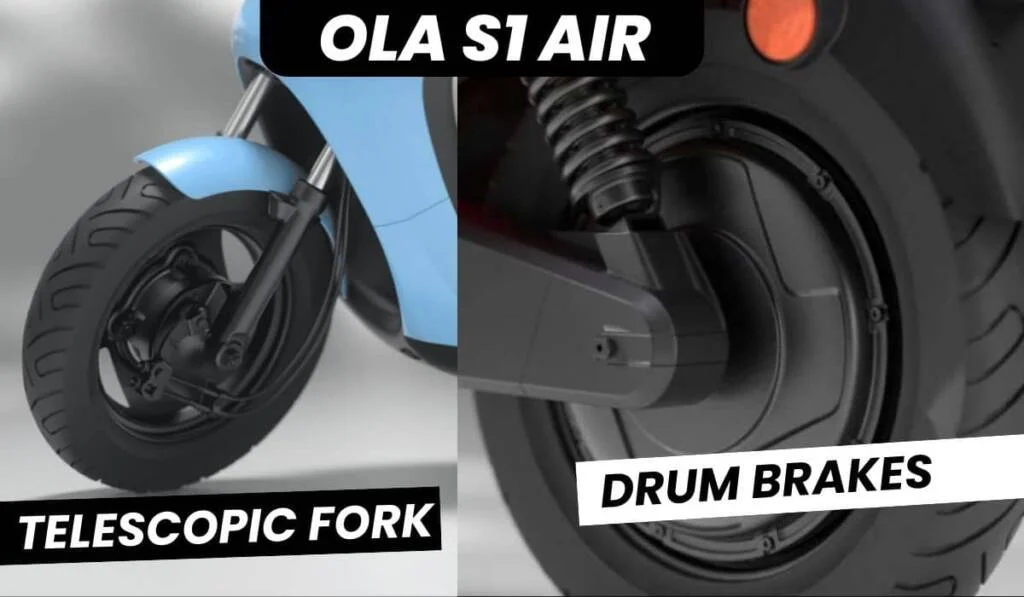 The all-new ola S1 air features a conventional telescopic fork instead of the single-sided fork present on the s1 and S1 pro variants from the series. To offer the scooter at a competitive price, Ola has offered cheap but durable steel wheels, and both the front and the rear wheels are provided with drum brakes instead of disc brakes. 
READ MORE:
Ola S1 Air: Price, features, booking | DETAILED
Ola S1 Air: Top 5 things to know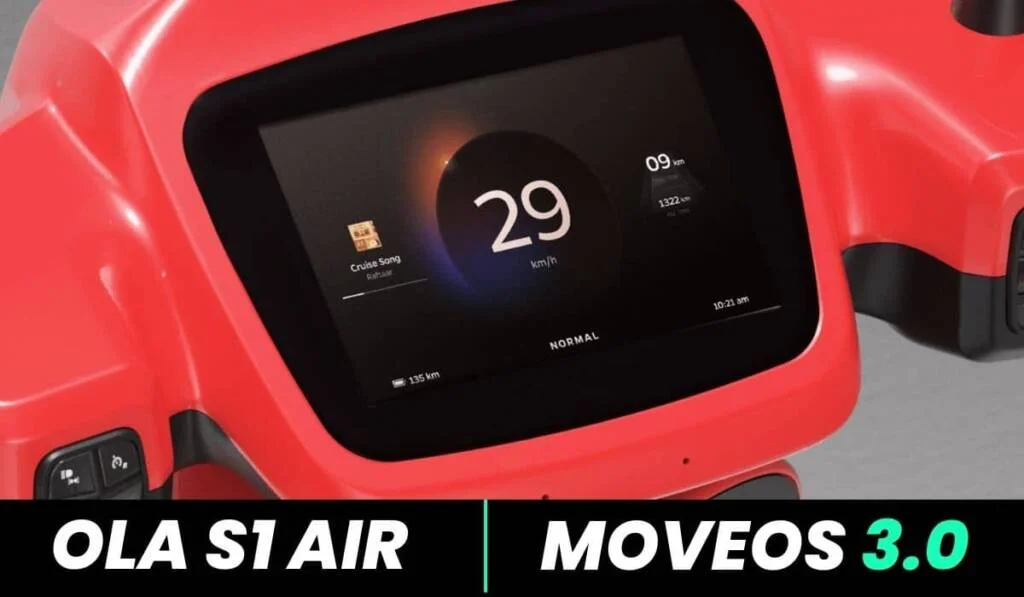 The Ola electric scooter is unrolled with the company's updated MoveOS 3.0 software which includes features like hill uphold control, key sharing, hyper charging, Bluetooth connectivity, and more, controlled via a 7-inch TFT display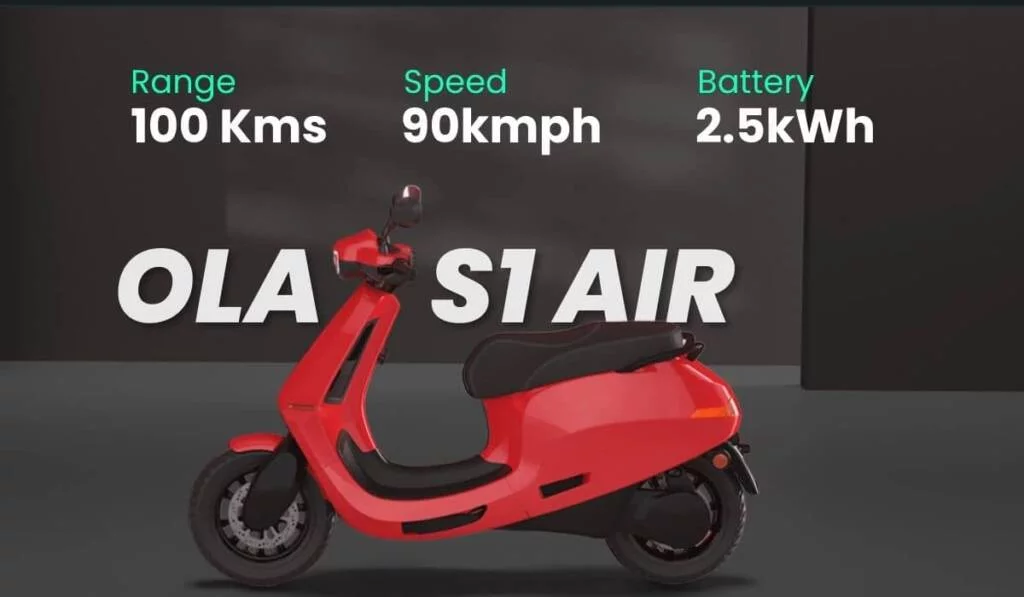 Ola S1 Air comes with a smaller 2.5kW battery pack offering a peak power of 4.5kW, with a claimed speed of 90kph. In eco mode, Ola claims to offer a range of 100kms.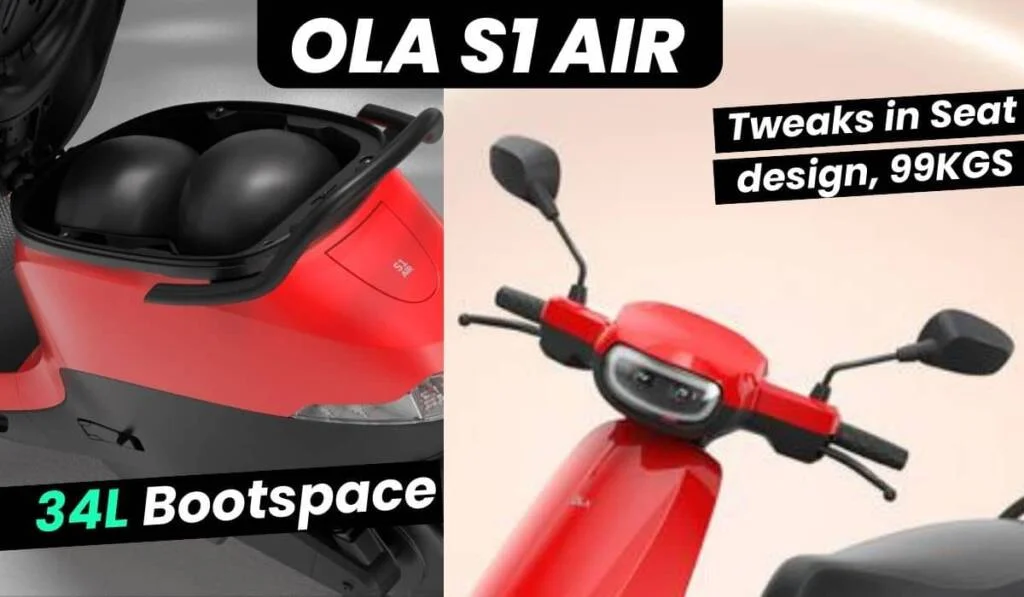 With some minor tweaks to seat designs and handles, the scooter weighs around 99kg compared to the 125kg S1 pro variant. Ola S1 air electric scooter comes with a storage space of 34 liters.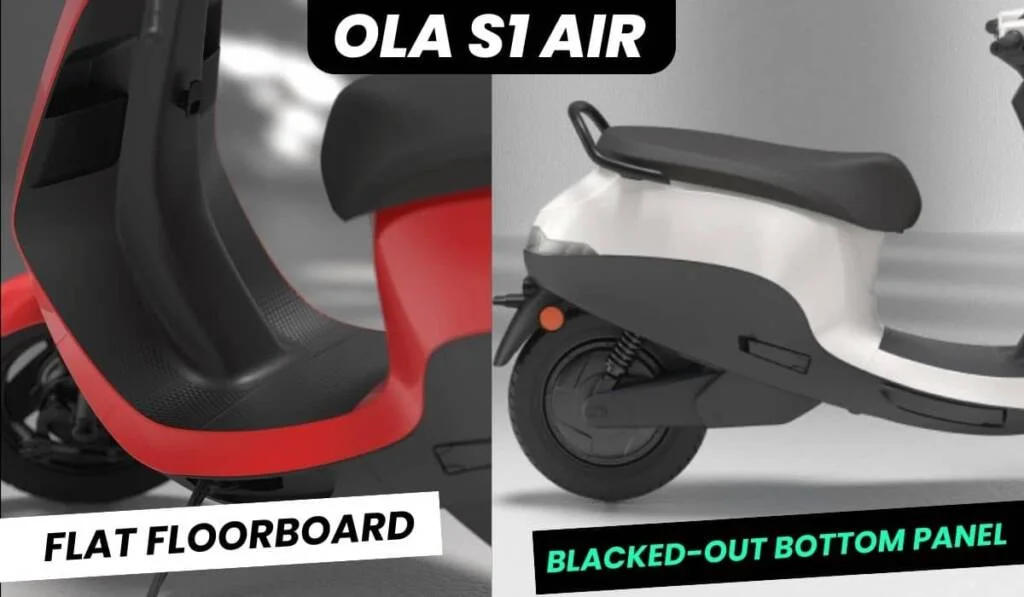 A major change in design is the flat floorboard instead of banana-shaped in the S1 and S1 pro models, Easier to hold bags and light luggage. Also, a blacked-out bottom panel differentiates the S1 air from its pricy siblings.
Ola S1 Air: Price, Booking, and Delivery
Ola S1 air is launched at a much more affordable price of Rs 84,999, compared to other variants from the S1 series. Despite the cost-cutting S1 air retails all three ride modes – Normal, Eco, and sports.
The new Ola electric scooter could possibly be a game changer in terms of price, in comparison to the current prevailing electric scooters in the electric vehicle market in India.
Next booking window for the Ola S1 electric scooter is likely to open in February 2023, and delivery of the Ola S1 air is scheduled to start from April 2023.
OLA S1 AIR BOOKING WEBSITE:
Ola Electric & Indian EV scenario 2022
With the launch of the new Ola electric scooter,  the company would not only be competing against the popular electric two-wheeler models such as Honda Electric, Okinawa, and more, which have gained a lot of popularity in the Indian Electric Vehicle market, but also the fuel based vehicle which is much more affordable compared to the other affordable electric vehicles in India. 
Though India ranks globally in the number of ICE-based vehicles, the rise in the sale of electric vehicles indicates a shift in the mobility pattern in the nation, where electric two-wheeler contributes significantly. 
In a nation like ours, where two-wheelers are the major transporters, offering an affordable electric 2W is likely to accelerate the adoption of the electric vehicle in the nation.
What do you think about Ola's recent move? Do let us know in the comments.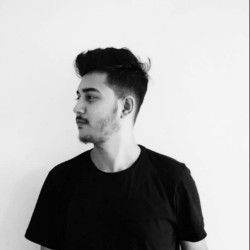 Latest posts by Abhishek Gautam
(see all)