Bengaluru-based Log9 Materials and Hyderabad-based Quantum Energy have announced a strategic partnership by signing an MOU, aimed at revolutionizing India's last-mile delivery sector with the introduction of a high-speed electric scooter – Bzinesslite InstaCharged.
The collaboration was made through a Memorandum of Understanding (MOU) for the deployment of Log9's state-of-the-art RapidX 2000 EV batteries in Quantum's newly unveiled commercial electric vehicle (CEV) known as the 'Bzinesslite InstaCharged by Log9'.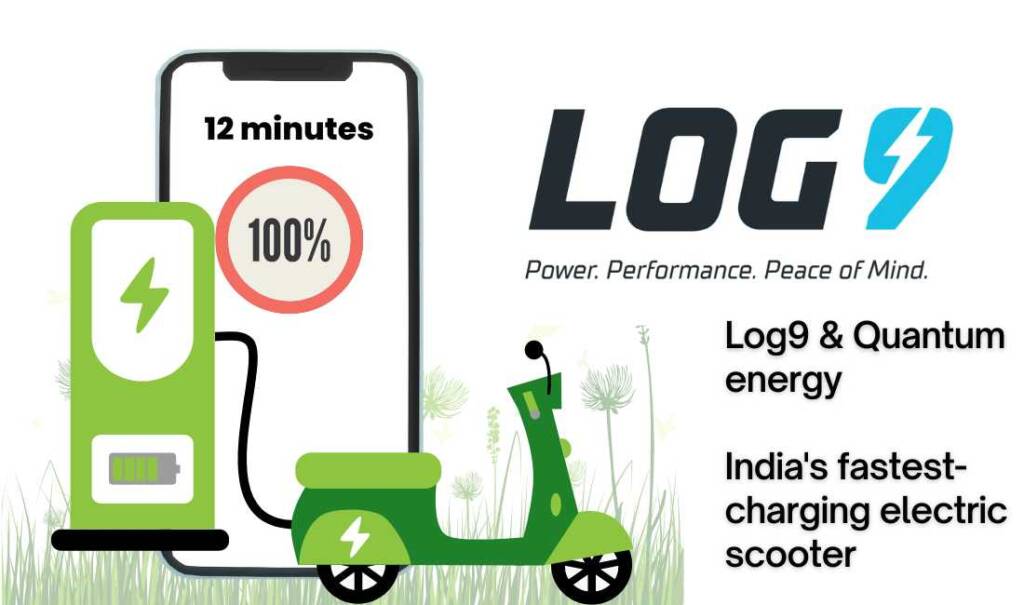 This groundbreaking partnership aims to deploy 10,000 of these InstaCharged EVs across India by March 2024.
The Bzinesslite InstaCharged EV, powered by Log9's RapidX 2000 batteries features the fastest EV charging technology which juices up any of the electric scooter battery up to 100% charge in just 12 minutes.
Features of Bzinesslite InstaCharged EV:
Range: 90km
Charging time: 12 minutes
Operating temperature: -30 to 65'C
RELATED:
Top Electric Vehicle Stocks in India in 2023
This groundbreaking technology from Log9 ensures uninterrupted last-mile deliveries for various use cases, including e-commerce, food delivery, and courier services. The vehicle's quick acceleration, superior range of 80-90 kilometers, and multiple driving modes make it an ideal choice for businesses operating in the logistics sector.
The joint initiative will be launched in Hyderabad, with Whizzy Logistics, a hyperlocal logistics fleet service provider, deploying 200 Bzinesslite electric scooters with a vision to electrify the e-commerce fleets with efficient and sustainable electric vehicles. The collaboration seeks the attention of major e-commerce players in the country to work on a model to opt for sustainable delivery fleets.
Not just for the delivery fleets, they aim to introduce the benefits of fast-charging and longer cycle life vehicles to EV owners and EV drivers, encouraging the widespread adoption of electric vehicles throughout the country.
The Bzinesslite electric scooter features include a multi-theft alarm, quick acceleration, and a superior range of 80-90 kilometers. The provided range and the faster charging capabilities make Bzinesslite a reliable electric scooter for business use. It showcases reliability and working in extreme temperature variations and weather conditions of Indi. Equipped with Log9's RapidX 2000 batteries, these vehicles can operate efficiently even in extreme temperature conditions, ranging from -30 degrees to 65 degrees Celsius.
With a 6-year unlimited kilometers warranty and option for assured buyback, the company omits the need for recurring cost and battery replacements, enabling B2B buyers to run their business hassle-free.
Co-founder and COO of Log9, Kartik Hajela, stated the importance of all-weather electric scooters in the Indian logistics sector with a range sufficient enough to make few deliveries until the next superfast charge.
By combining Log9's expertise in fast-charging batteries and Quantum Energy's focus on greener transportation solutions, this partnership aims to accelerate the adoption of electric 2-wheelers across India. With the introduction of the Bzinesslite InstaCharged EVs, businesses can expect enhanced operational efficiency, reduced carbon footprint, and a sustainable future for last-mile deliveries in the logistics sector.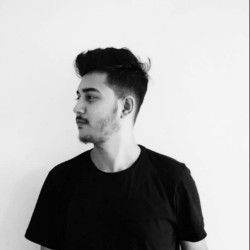 Latest posts by Abhishek Gautam
(see all)