According to the source, Uttar Pradesh has the highest number of EVs in India running on-road at 2,55,700, Delhi has 1,25,347, Karnataka has 72,544, Bihar has 58,014 and Maharashtra has 52,508 EVs registered.
Highlights
Nitin Gadkari said that in the next few decades the price for electric vehicles would be the same as that of petrol vehicles.
The government of India aims to make the nation 100% electric mobility by 2030.
As per the sources, the Minister of Heavy Industries, under the scheme FAME Phase-ll, licensed 68 cities with a total of  2877 Public Charging Stations. 
As a result of supportive government policies for buyers and manufacturers, India has ranged across 10 lakhs of EVs and about 1700 electric charging stations working in the public places of the country. According to Vahan 4 data, on March 25, 2022,  the number of EVs in India has reached a total number of 10,76,420.
As reported by the Bureau of Energy Efficiency Service Limited, a total of 1,742 public electric vehicle charging stations in India are operated, Nitin Gadkari notified in the Parliament on 31 March 2022.
MOU signed between NHAI and EESL
Nitin Gadkari notified the honorable Parliament Member that the National Highway Authorities of India (NHAI) has signed an MOU with Energy Efficiency Service Limited (EESL) to facilitate the project of setting up EV charging stations across the 16NH or expressways.
The project will be done under the supervision of PSU Energy Efficiency Services Limited and Convergence Energy Service, a subsidiary of EESL together.
Under the FAME (Faster Adoption and Manufacturing of Electric Vehicles) India Scheme Phase-II for Highways and Expressways, Minister of Heavy Industries, Mahendra Nath Pandey, summoned a proposal invitation for Government Organisation or Public Sector Undertaking (PSU) to build and operate an EV charging station on Highways and Expressways.
READ MORE:
State-wise Electric Vehicle Subsidies in India: Apply EV subsidies and incentives online
Delhi Government likely to introduce 1300 electric buses to its transport fleet: Budget 2022-2023
According to this memorandum, based on the revenue sharing model, with an agreeable amount between NHAI and EESL, NHAI will supply land and space near toll plazas for the building of EV infrastructure on the Highways and Expressways. As a part of Wayside Amenities (WAs), NHAI has also been granted 39 such facilities for development.
Action Plans for the 8 states
Union Minister Nitin Gadkari notified the Honourable Parliament Members that on January 14, 2022 Raj Kumar Singh, Minister of Power has issued the "Revised Consolidated Guidelines and Standards Charging Infrastructure for Electric Vehicles" to boost the green mobility in India.
As per the sources, the Bureau of Energy Efficiency has prepared the action planned for 8 cities namely Ahmedabad, Delhi, Karnataka, Bangalore, Surat, Pune, Kolkata, and Mumbai, with over 4-million population.
According to the Action Plan, the target has been set for the Business as Usual, Moderate, and Aggressive Scenarios to build EV Charging Stations in the above 8 cities said the Union Minister, Nitin Gadkari in the Lok Sabha on 31 March 2022.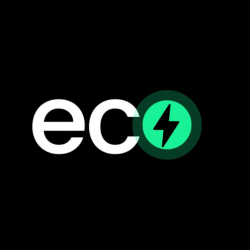 Latest posts by Ecogears Admin
(see all)