Ecobytes: Hero electric partners with on-road assistance company ReadyAssist to train 20,000 mechanics on EV repair. Merit certificate to be provided on completion of training.
Highlights:
Under the PGO initiative, the venture will upskill mechanics on EV dynamics.
Training programme can be joined by college students, freshers or any EV enthusiasts to dive deep into the EV dynamics.
Opportunity for repair shops to convert into Hero authorized EV workshops.
Delhi, 8th January: Hero electric recently joined hands with ReadyAssist to train 20,000 mechanics for servicing EVs and making them future-ready. ReadyAssist is a 24X7 emergency onroad mobile vehicle repair service. The company is all set to train skilled mechanics on EV repair under its Private Garage Owners (PGO) initiative.
Considering the boom of electric vehicles in India, there is a great demand for EV mechanics and on-road assistance services. To cater to this last mile issue of onroad repair, ReadyAssist has put forward an initiative to train skilled mechanics on EV dynamics and repair. 
The two-year program is run with a vision to create a robust EV ecosystem in the nation. The venture planned out a phased-based system to train beginners and expert mechanics separately in the EV domain. Not just for mechanics, the training program aims to upskill any freshers, college students, or EV enthusiasts to dive deep into the EV domain.
On completion of the training, trainers from both companies will access the skilled mechanics to provide with a "Merit Certificate".
This will certify them as skilled and accessed EV mechanics in the future-ready domain. Willing mechanics can onboard with ReadyAssist start working right after the completion of training. One's willing to work can assist PAN India customers of ReadyAssist for the repair and diagnostic services for their doorstep and on-road services.
All the resources for the training will be provided from Hero electric, along with an industry visit to provide a better idea of the EV dynamics.
Sohinder Gill, the CEO, of Hero Electric, stated the company's vision to empower and educate people with knowledge. Hero electric takes forward this vision, not just with state-of-the-art electric vehicles, but with a robust network of mechanics to repair and serve customers. Not just for Hero electric vehicles, the training aims to provide general technical knowledge for repairing EVs of all kinds. He expects the partnership to accelerate the company's vision of empowering people. 
READ MORE: Hero electric partners with Mahindra for EV ecosystem development | New EV battery swapping policy in Union Budget
Inlining with it, Vimal Singh, CEO, ReadyAssist stated that upskilling mechanics in the EV domain can increase their revenue income by several folds. This will create a strong network of EV mechanics to boost the overall EV ecosystem in the nation. This training will enable the mechanics to convert their private repair shop to Hero electric authorized workshops, post examination, and certification. He indicated the millions of mechanics in the nation who needs little upskilling in the EV domain, in order to meet the needs of the growing EV market in India.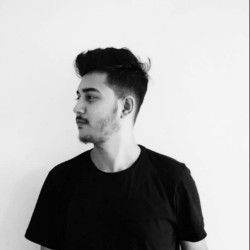 Latest posts by Abhishek Gautam
(see all)