To meet the global commitment to reduce vehicular pollution with 30% EV penetration by 2030, India would require a total of 6,08,016 electric vehicle charging stations to cater to the nationwide road length of 54,72,144 km.
Highlights:
EVs can be charged through existing power connections at home in India and as per domestic power tariff. 
Government land can be leased for PCS, through bidding and revenue-sharing model.
India requires a total of 6,08,016 EV charging stations to meet energy demands by 2030.
Delhi, 15th January 2021: Considering the wave of electric vehicles in India and global commitments, the Union Power Ministry of the GOI revised the guidelines and rules for Electric Vehicle(EV) Charging Infrastructure in India. As per the new guidelines, GOI notified that EV owners can charge their Electric Vehicles at homes or offices using the existing electricity connections for private use. 
Union ministry stated " EV owners may charge their EVs at their residence or offices using their existing electricity connections. The tariff applicable for domestic consumption shall be applicable for domestic charging,"
Along with it, GOI gave green signals to private Charge Point Operators(CPO) for use of the Government's land to establish Public Charging Stations through bidding and revenue-sharing model. 
To meet the goal of 30% EV penetration, India would require 6,08,016 EV charging by 2030. Considering the urgency of better EV charging infrastructure in India, the Union Ministry of Power planned to roll out PCS on a large scale in two phases in the nation. 
The first phase is expected to cover metros, expressways, national highways connected to megacities.
The second phase of large scale PCS development to cover big cities such as state capitals, union territory headquarters, and important highways connected to these cities.
According to the data published by the Bureau of Energy Efficiency (BEE), only 1,028 charging stations are available for 947,876 registered electric vehicles in India.
Current figures are quite low because the ambitious goals set by the GOI for 30% EV sales penetration private cars, 70% for commercial vehicles, 40% for buses, and 80% for two- and three-wheelers would require 6,08,016 PCS by 2030.
Apart from the high initial purchase cost of electric vehicles, the lack of proper EV charging infrastructure still remains a major barrier for EV adoption in India. 
To tackle these problems GOI periodically rolls out updated guidelines for EV infrastructure. Recently, the Ministry of Power stated, "Any individual/entity is free to set up public charging stations without the requirement of a license, provided that such stations meet the technical, safety as well as performance standards and protocols laid down under the guidelines as well as norms/ standards/ specifications laid down by power ministry, BEE and Central Electricity Authority (CEA) from time to time. An exhaustive list of compliance requirements for PCS has also been outlined. These include norms for 'appropriate' infrastructure for civil, electrical, and safety requirements."     
The cost of charging EVs at PCS is not centrally standardized and is left to the states to decide according to their respective EV policies. Many Indian states like Andhra Pradesh, Assam, Maharashtra, Uttar Pradesh, Gujarat, Kerala, Tamil Nadu, and Punjab have released their Ev policies to subsidize EVs and EV charging stations.
Revenue-Sharing model for PCS land.
Considering the higher cost of establishing a public charging station in India, the Government of India has devised a revenue-sharing model for the land used for PCS. Under this model, Government land would be offered to private companies to establish EV charging stations through bidding. 
The Energy ministry stated, " Land available with the government/public entities shall be provided for installation of PCS to a government/public entity on a revenue-sharing basis at a fixed rate of ₹ 1 / kWh (used for charging), which will be paid to the land-owning agency on a quarterly basis. Such revenue-sharing agreements may be initially entered by parties for a period of 10 years. This model may also be adopted by the public land-owning agency for providing the land to a private entity for installation of PCS on a bidding basis with a floor price of ₹ 1/ kWh,"
As of now the installation of a public charging station is de-licensed in India, meaning any individual can set up EV charging stations in India, following the norms and regulations set by the Ministry of Power.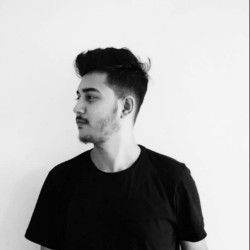 Latest posts by Abhishek Gautam
(see all)