Delivery fleet e-cycles are likely to be allowed with advanced batteries to offer 40 km of range and a comparatively higher electric cycle subsidy of 33% up to Rs 15,000.
Highlights:
GOI is targeting e-cycles with advanced batteries for short-distance urban delivery fleets.
Out of 11,616 EVs registered in 2022, 55% were electric two-wheelers.
Plans to roll out incentives and electric cycle subsidy for the first 10,000 electric cycles along with an additional incentive of Rs 2,000.
New Delhi: Unlike any normal cycle, an e-cycle is equipped with an electric motor to assist riders while pedaling. With a maximum speed of 25kmph, an e-cycle normally offers a range of 20 km per charge.
Because of the exponential rise in the sale of electric vehicles in India, post the introduction of policies and subsidies, Delhi Government prepared a draft policy for incentivizing the purchase of e-cycles too.
Delhi government built a strong foundation based on electric four-wheelers in the first phase of EV adoption with incentives. Since a major portion of vehicular pollution is contributed by the vast number of electric two-wheelers, the Delhi Government has started to shift the focus toward the rapid adoption of electric two-wheelers in the state by providing incentives for purchase.
Along with two-wheelers, the state government is also forming a draft to incentivize the purchase of e-cycles in the state.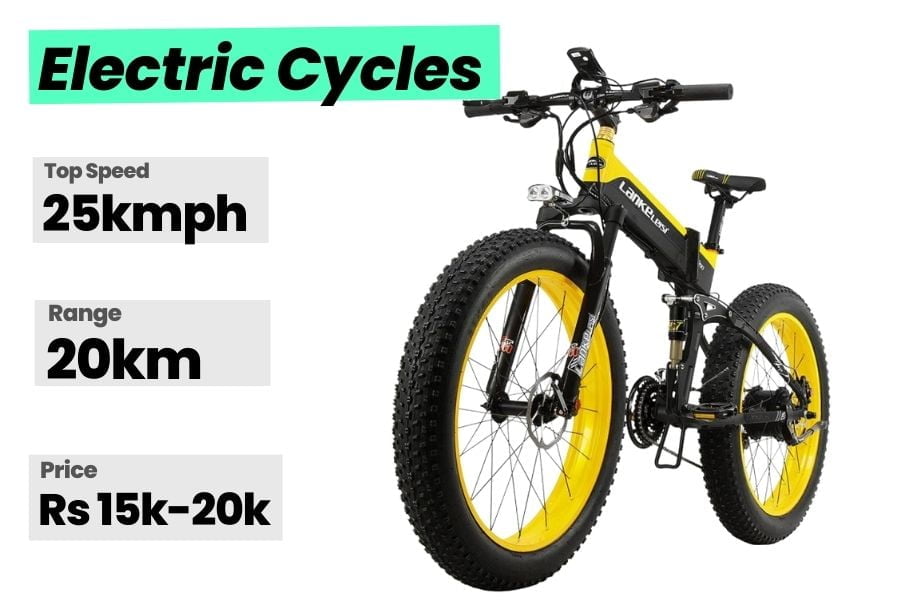 Electric cycles can be pedaled like any other normal cycle and used for short urban commutes. GOI's target for the large-scale adoption of electric cycles for short urban commutes could significantly reduce the pollution level in cities.
Subsidy on Electric Cycles
Based on an initial draft formed by Delhi Government, an electric cycle subsidy of 25% is likely to be provided on the cost of the e-cycle, up to a maximum incentive of Rs 5,500. There are also plans for the provision of additional incentives of Rs 2,000 for the first 10,000 electric cycles in the state.
The state government's major focus is the short-distance urban delivery fleets, the commercial e-cycles with extended batteries and range are likely to receive higher incentives compared to passenger e-cycles.
Unlike passenger e-cycles with a maximum range of 20 km, the delivery fleet's commercial electric cycles are likely to have advanced batteries offering an extended range of 40 km.
Such commercial e-cycles meeting the state-government norms are likely to receive a purchase incentive and electric cycle subsidy of 33% up to Rs 15,000. However, the commercial incentive will be provided for a limited time and new purchases.
READ MORE: EV revolution in India 2022 | Top 7 upcoming electric scooters in India
Government officials advised netizens to opt for electric cycles for short urban commutes. At this time when electric two-wheelers cost around 1 lakhs, an e-cycle can be bought for under Rs 15,000 – Rs 20,000 after incentives.
An electric cycle assists riders while pedaling with the help of an integrated motor of 0.25kW. Without pedaling, an e-cycle offers 30 minutes of power at a top speed of 25kmph, which is quite good for urban scenarios.
A major reason for the success of EVs in Delhi is the subsidy offered for the purchase of electric cars and electric two-wheelers. Currently, the state government offers subsidies up to Rs. 1.5 Lakhs for electric cars and up to Rs. 30,000 for electric two-wheelers. Also, a major portion of the allocated funds is fractioned to subsidize EV charging infrastructure in the state.
As a result of which 11,616 EVs were registered in the first quarter of 2022, compared to 5,220 units in 2021. Out of which, 55% comprised electric two-wheeler registrations.
Plans to incentivize the purchase of e-cycle can boost the EV ecosystem to a great extent in India. Delhi government's step to include e-cycles in the revolutionary shift to electric mobility in the nation is likely to create a great positive impact.
FAQ
Is there any subsidy for electric cycles in India?
The government of India currently offers a 25% subsidy on the purchase of electric cycles in India up to a maximum of Rs 5,500. An additional incentive of Rs. 2,000 is likely to be offered for the first 10,000 electric cycles.
Are electric cycles good?
Yes, electric cycles are a good choice to go for considering the fact that they offer a riding range of 25 km and a top speed of 20kmph.
How to avail subsidy for electric cycles?
Subsidy on electric cycles can be availed during purchase by registering on the official website of the state government's EV portal.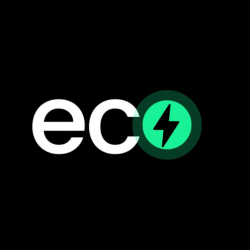 Latest posts by Ecogears Admin
(see all)