GMC Hammer announces that the deliveries of its EV Edition I will start from December. The GMC Hummer EV Edition will fall under the range of Heavy Vehicles with a curb weight of 4,103 kg.
Highlights:
GMC Hummer Edition I to be delivered from December.
This new EV pickup truck proves to be a challenge to other EV pickups
The GMC Hummer Edition comes with three-motors and with a tow capacity of 3402 kg ang  haul upto to 590kg.
This new Hammer Edition I EV's price starts from $112,596.
GMC Hammer's brand chief Duncan Aldred recently confirmed that the company will start delivering its first edition of GMC EV in the month of December. This EV by GHC Hummer comes with an all-electric range of 329 miles. 
This newly launched first of edition GMC Hummer can be seen as a competitor for the EVs of leading companies like Ford F150 Lightning, Rivian's epic-up, and Tesla Cybertruck.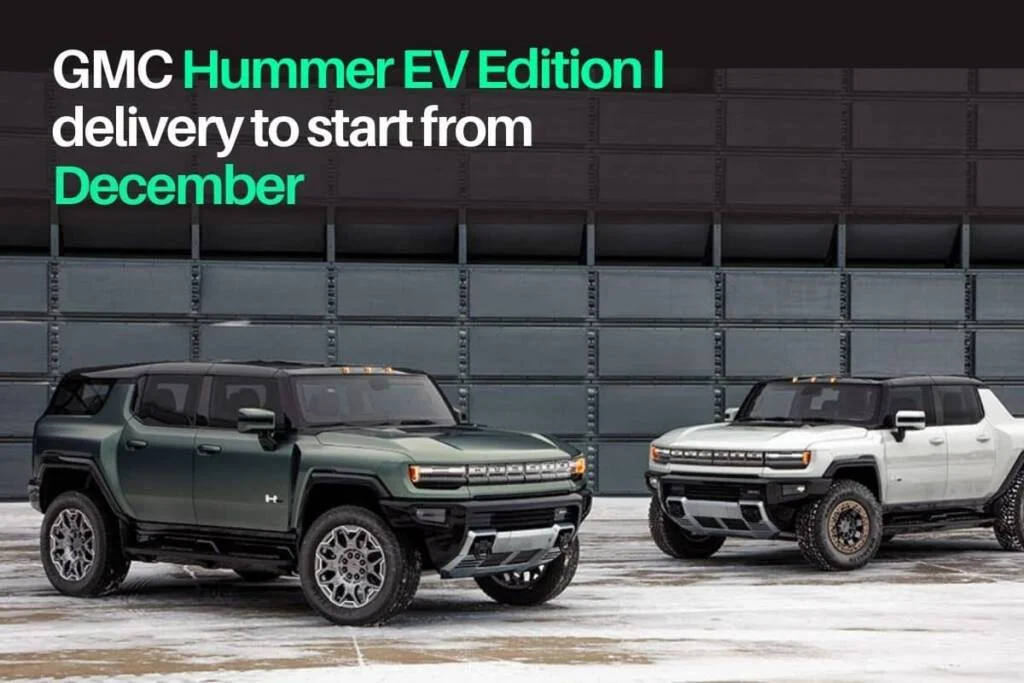 This model of GMC Hummer shall place it in a challenging position in the EV market as a purely electric truck as this new edition of GMC Hummer is designed with a zero-emission technology and a very updated design. This EV has a three-motor electric powertrain that generates a sprinting of 0-96 kmph in three seconds.
General Motors has reported that it has received a booking of 125000 for the Hummer EV Edition I but the different models of EV to be laughed still remain a question?
The model will range from $112,596 and will come with the capacity to tow up to 3,402 kg and haul up to 590kg load.
Specifications:
Battery Capacity: 200 kilowatt/ hour
Motor Power: 1000 Horsepower
Seating Capacity: 5
Riding Range: 350 miles
Top Speed: 180kmph
Charging Times: 10-50miles
CHECK THE OFFICIAL WEBSITE: GMC Hummer EV's Specification
GMC Hummer EV Pickup truck front Boot space: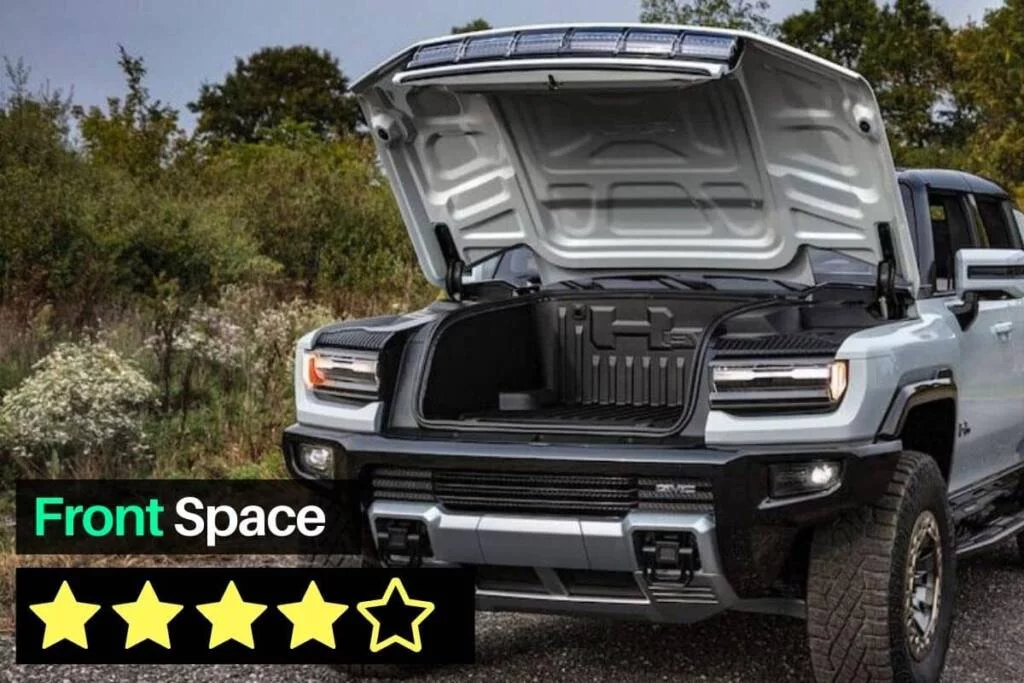 GMC Hummer EV Pickup truck back boot space: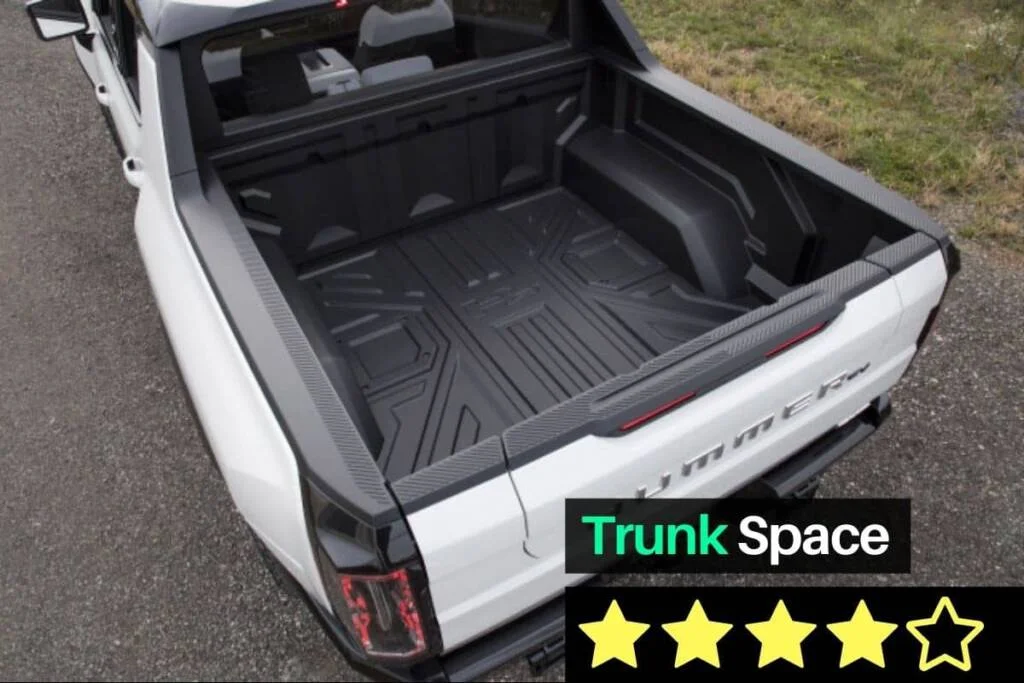 This new edition of GMC Hummer Edition I shall bring a revolution in the electric truck as this new EV proves to be well designed and well equipped with all the modern specifications.
The increasing demands of this new edition of GMC Hummer Edition I clearly indicates its grand entry into the market and it is believed that it will meet the demands of all the EV users. 
READ MORE: BYD India Launched premium MPV electric car.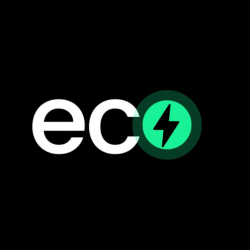 Latest posts by Ecogears Admin
(see all)