MINI: Following the Russian invasion, Tesla made arrangements to offer free electric vehicle charging in countries around Ukraine borders for people fleeing the country. Tesla's free EV charging is the second aid to Ukraine by Tesla, post the provision of satellite-based internet service through Starlink.
Highlights:
Tesla to set up new superchargers in border areas of regions most affected around Ukraine.
Newly developed superchargers to temporarily offer free charging for people moving out of distress.
Tesla reactivated internet in Ukraine by providing satellite based internet service-Starlink.
Tesla announced to offer free Electric vehicle charging for people fleeing from Ukraine due to the Russian Invasion. It has announced to make supercharging stations near the Ukraine border wherein the free charging is likely for both Tesla and non-Tesla electric vehicles.
Tesla has announced that the company is making several superchargers in the countries around the Ukrainian borders at sites in areas impacted by the recent situations to help people continue their journey in times of international crisis. 
According to a report by Electrek, the new temporary Tesla superchargers will be installed in areas most affected by the crisis and in parts of Poland, Slovakia, and Hungary. The news was announced via email to Tesla owners. The temporarily free charging can be availed by both Tesla owners as well as non-Tesla owners. 
Tesla Free EV charging
Tesla offers free EV charging for people moving out of Ukraine. How to Avail:
---
Tap any site location in the Tesla touchscreen.
Expand details to know about the pricing & availability.
Start Charging.
The email wished for peace of mind to travelers till they get to a safe location. Whereabouts of the free charging stations can be found by tapping any site on Tesla car's touch screen to check the current pricing as well as the availability.
Ukraine's Digital Transformation Minister Mykhailo Fedorov tweeted at Musk and asked active the Starlink in Ukraine as the country's internet service was damaged by Russia's military invasion in Ukraine.   
Recently after the disruption of internet service in Ukraine amidst the invasion, Tesla announced to offer satellite-based internet service in Ukraine with the help of its revolutionary Starlink service. Elon Musk's call is an exemplary step for the global CEO and companies to aid in times of international distress. Now with the provision of Tesla free EV charging around the borders, the company is helping the last mile connectivity in the current situation.
Tesla has helped many regions in the world hit by natural disasters. Tesla offered free EV charging in many regions of the world that suffered from natural disasters to help them to get to their safe location, without having an extra problem of charging while moving away from distress. Recently, Tesla offered free charging to Tesla owners during the hurricanes in the south of the US.
READ MORE: Top 10 electric cars to buy in 2022 | Tata motor's journey to lead India's EV revolution
Tesla has been helping people by offering free supercharging in the regions of the world that suffered not just Natural disasters, but also during some Man-Made disaster like this.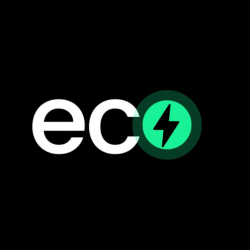 Latest posts by Ecogears Admin
(see all)