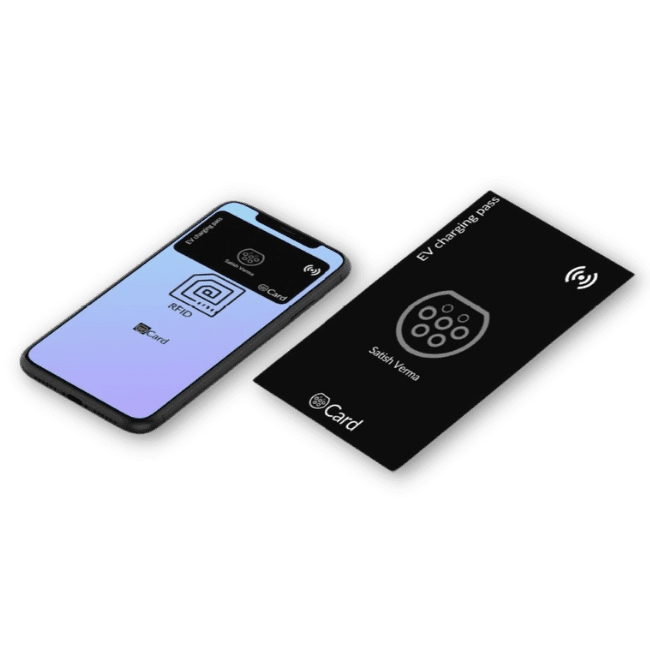 Ecopass- Ecogears Electric Car charge Card features :
Access to more than 2000 Electric car charging points in India with EV charge card India.
Online insight into charging points availability in India and cost of charging your car.
Fair electric car charging rates.
Fast charging at no extra costs.
All kinds of electric vehicle chargers.
24X7 EV helpdesk in India.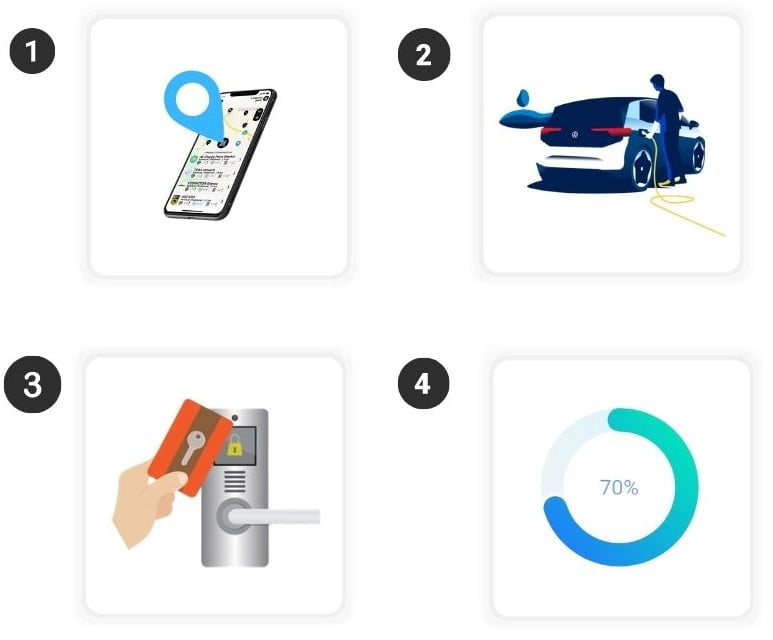 How it works?
Locate the charger.
Plugin the connector.
Swipe the RFID card in the scanner.
Enjoy the charge.
More Features
The electric vehicle charging card helps users to start and end charging and find the nearest electric vehicle charging station via the QR scanner
The RFID card can be scanned in any of the major Electric Car chargers across India for seamless charging.
The card is validated for three years, after it expires users can re-apply for the same in the ecogears dashboard.
One can find the electric car charging station in India across many location s like malls, gas stations, or public EV chargers. Check the ecomap for the nearest EV chargers near you.
If you apply for the card today, you can expect the delivery across India within 7-8 working days depending on your location.
EV chargers are quite limited for now in India, and seeing the situation it is very crucial to have a charge card so as to access all the benefits from being an exclusive eco card member.
Ecocard holders get quick and prior location-based information on whether which charging port is open for charge and the one that is occupied.
What is Ecopass?
Ecopass is an RFID-enabled electric car charge card to charge and scan your electric car. Ecopass gives access to ECOMAP- a nationwide electric vehicle charger locater.
Ecopass gives access to EV charging stations and slot booking facilities.
How long does it takes to deliver an ECOPASS?
It normally takes around 7 days to deliver your ecopass within India.
Where to find nearby electric vehicle charging station for my electric car?
One can find a nearby electric vehicle charging station by quickly scanning the QR code at the back of ECOPASS and click Locate.